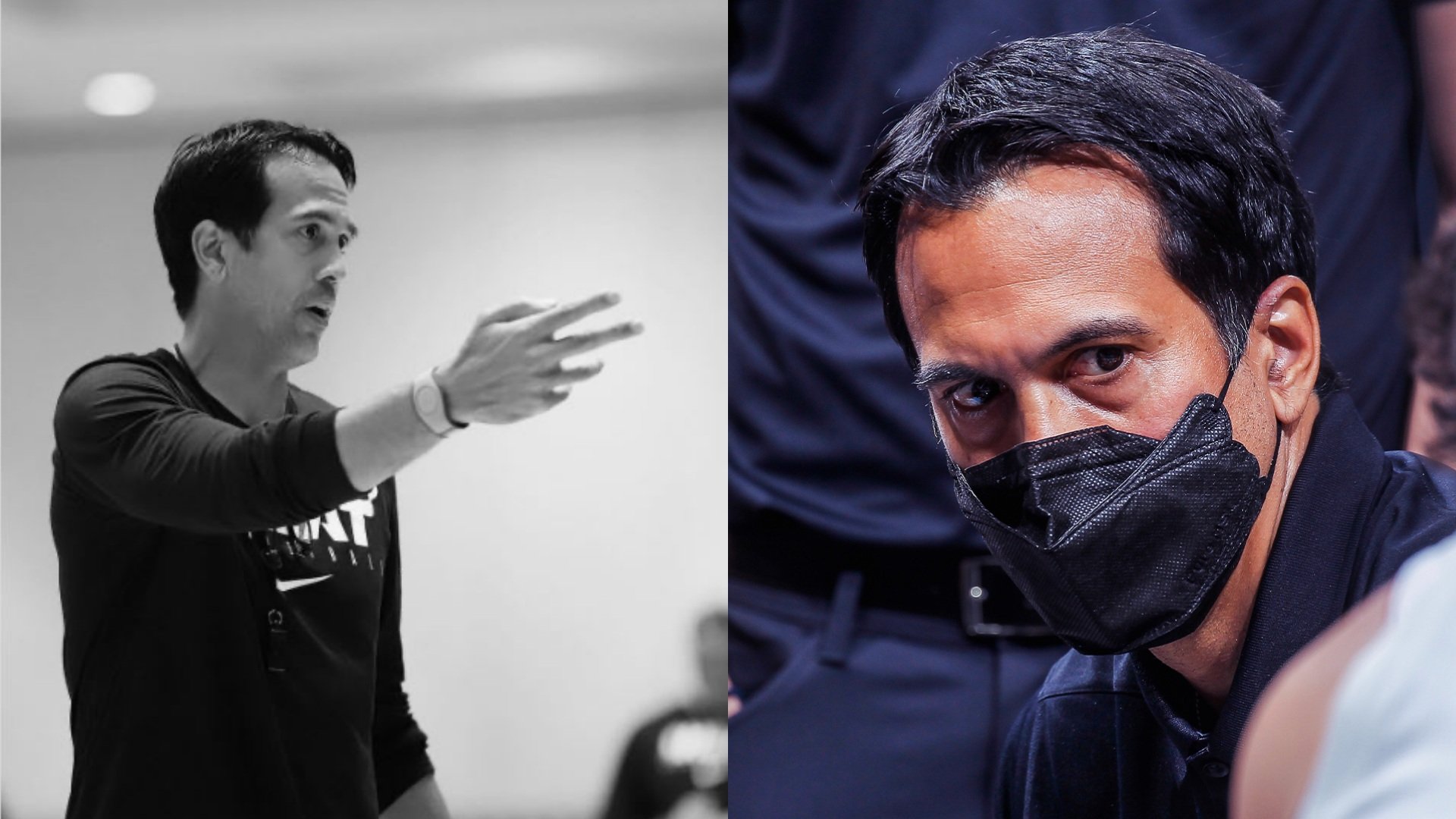 Photo credit: Miami Heat/Instagram/Twitter
Miami Heat coach Erik Spoelstra found himself in incredible company following his latest career accomplishment. Following the Heat's 116-111 victory over the San Antonio Spurs on last April 28 (April 29, Philippine Time) coach Spo became the 27th head coach in NBA history to reach 600 regular season wins.
That is a top-notch achievement and speaks to Spoelstra's influence over his players.
Among the 27 coaches, only six of those have won that number of games with just a single franchise.
The Filipino-American coach is now part of that prestigious list, aligning himself with all-time great coaches such as Gregg Popovich (San Antonio Spurs), Jerry Sloan (Utah Jazz), Phil Jackson (Los Angeles Lakers), Red Auerbach (Boston Celtics), and Red Holzman (New York Knicks).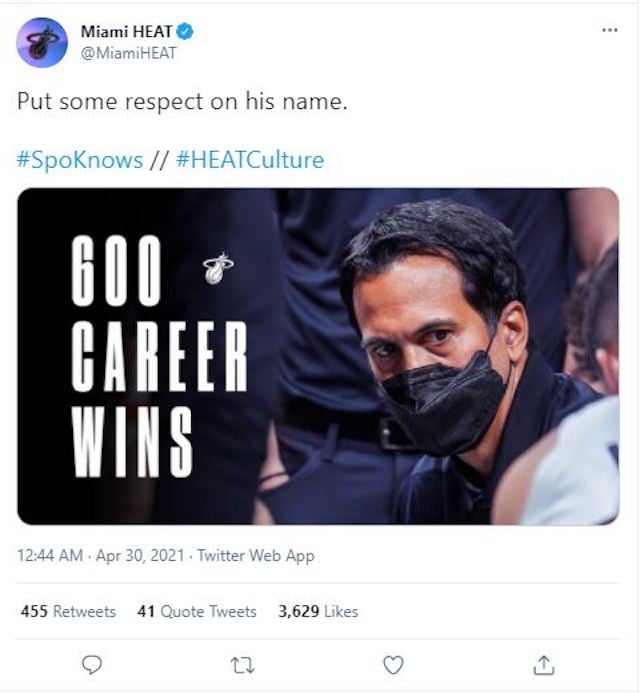 Photo credit: Miami Heat/Twitter
That is some legendary company right there! Now that's what we call Pinoy pride! Ang galing talaga ni Coach Spo!
While Erik Spoelstra is already a household name these days, he was a relatively unknown talent before Pat Riley gave him a shot at head coaching in 2008. He certainly came a long way from being a video coordinator to a two-time NBA champion coach.
Spoelstra is perhaps best known for managing the egos of the team's Big 3 at the time, LeBron James, Dwyane Wade, and Chris Bosh. We can't imagine Heat culture without the amicable mentor guiding the way from the sidelines.
Plus, who can forget the Heat's improbable Cinderella run inside the bubble last season? That epic play wouldn't have happened if it weren't for Spo's mentorship.
Congrats, coach! You deserve it!
Do you think Erik Spoelstra will go down in NBA history as one of the best coaches of all time?