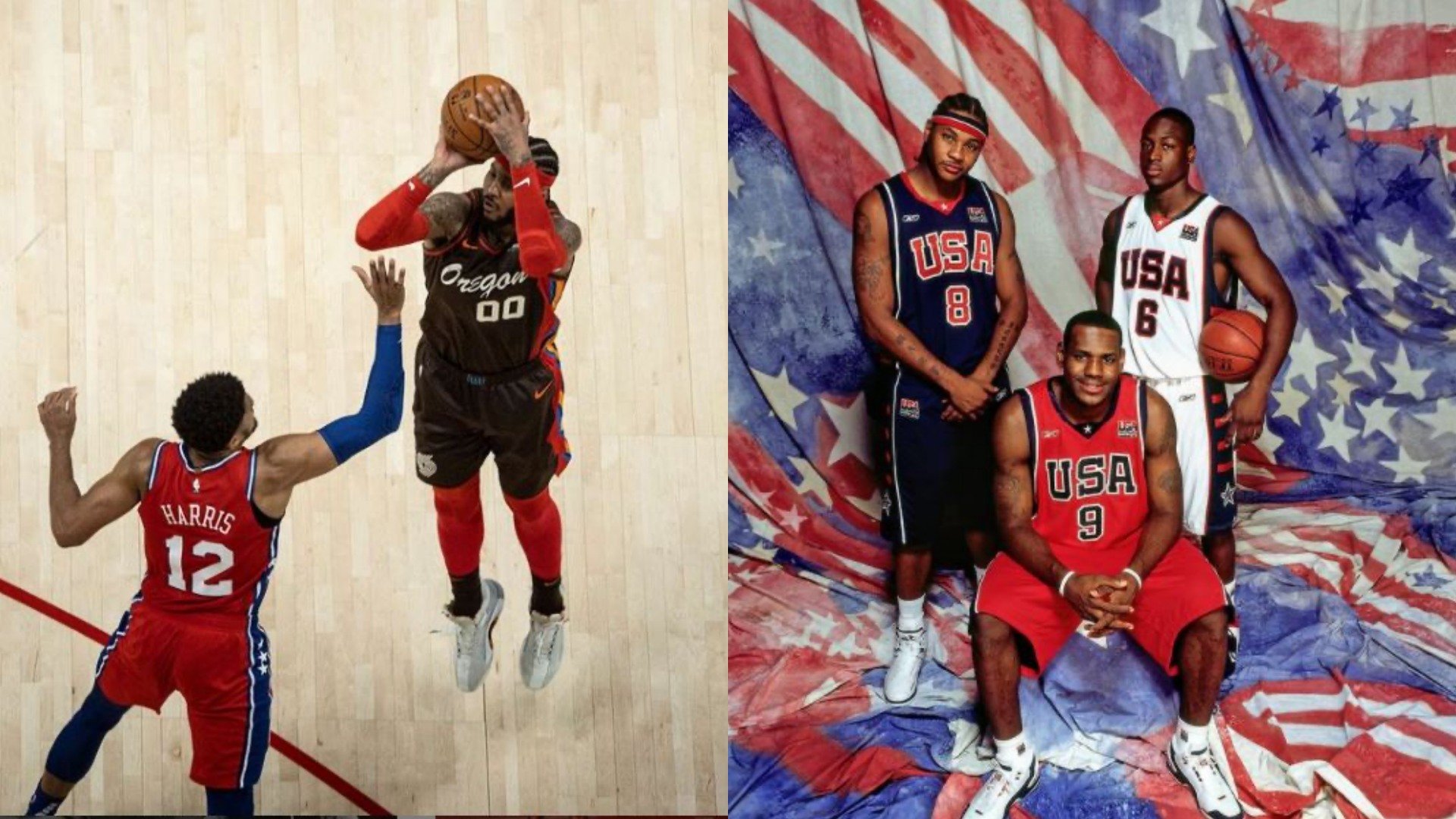 Photo credit: Carmelo Anthony/Instagram
Carmelo Anthony will go down in NBA history as one of the most decorated basketball players of all time. But before all the fame and the fortune, the Portland Trail Blazers forward endured some hardships growing up in New York City and Baltimore.
Melo will give fans a sneak peak of his tough upbringing in an upcoming memoir called "Where Tomorrows Aren't Promised." (Sounds deep, my dude.)
The 10-time All-Star took to social media to give a teaser of his new book, which will hit shelves on September 14.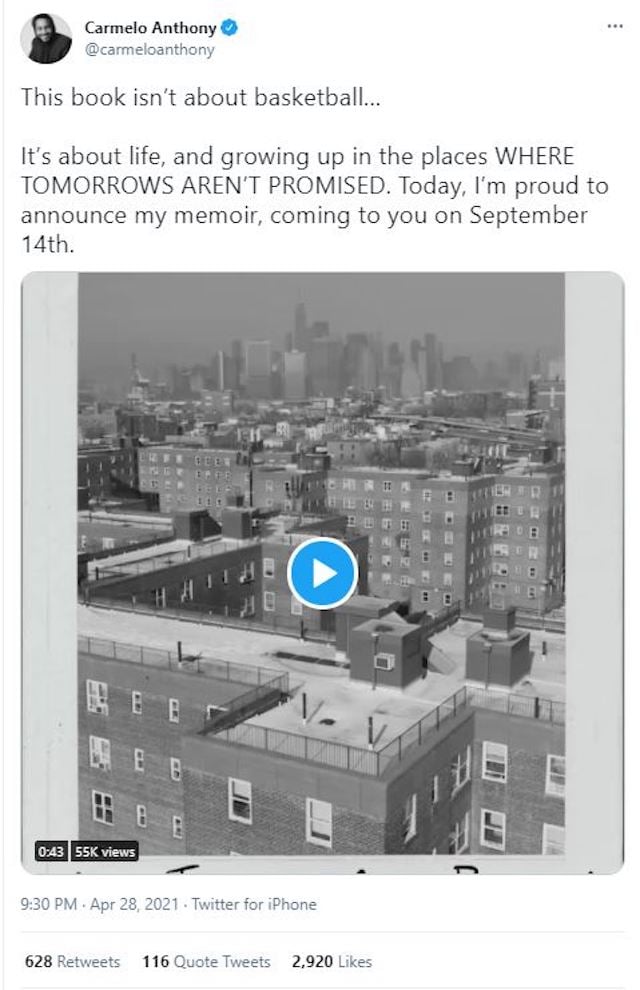 Photo credit: Carmelo Anthony/Twitter
In an excerpt from his book, the player writes, "I'm a Black kid from the bottom. I had to fight through some of the roughest housing projects in America. How did I, a kid who had so many hopes, dreams, and expectations beat out of him, make it here at all?"
Anthony went through a lot to become the man that he is today. His father passed away when he was just two years old. Then, his family moved from the Brooklyn projects to one of the roughest neighbourhoods in Baltimore.
While Melo claimed that the book is not basketball, it will also detail his rise as one of the great one-and-done collegiate players for Syracuse and being part of that historic 2003 NBA Draft class.
Gallery Book will be publishing Anthony's memoir, which they already described as a book that is "raw and inspirational."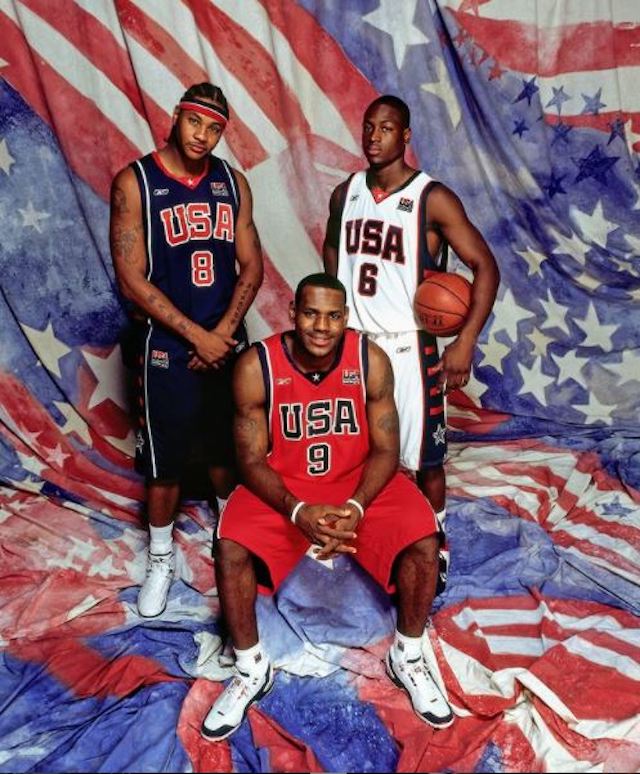 Photo credit: @carmeloanthony/Instagram
The only knock on Anthony's career is, of course, his inability to win an NBA title unlike his peers LeBron James and Dwyane Wade. Still, one look at his resume cements him as one of the most electrifying scorers in NBA and FIBA history, and the most decorated basketball Olympian for Team USA.
Are you excited to learn more about Melo in his upcoming memoir?