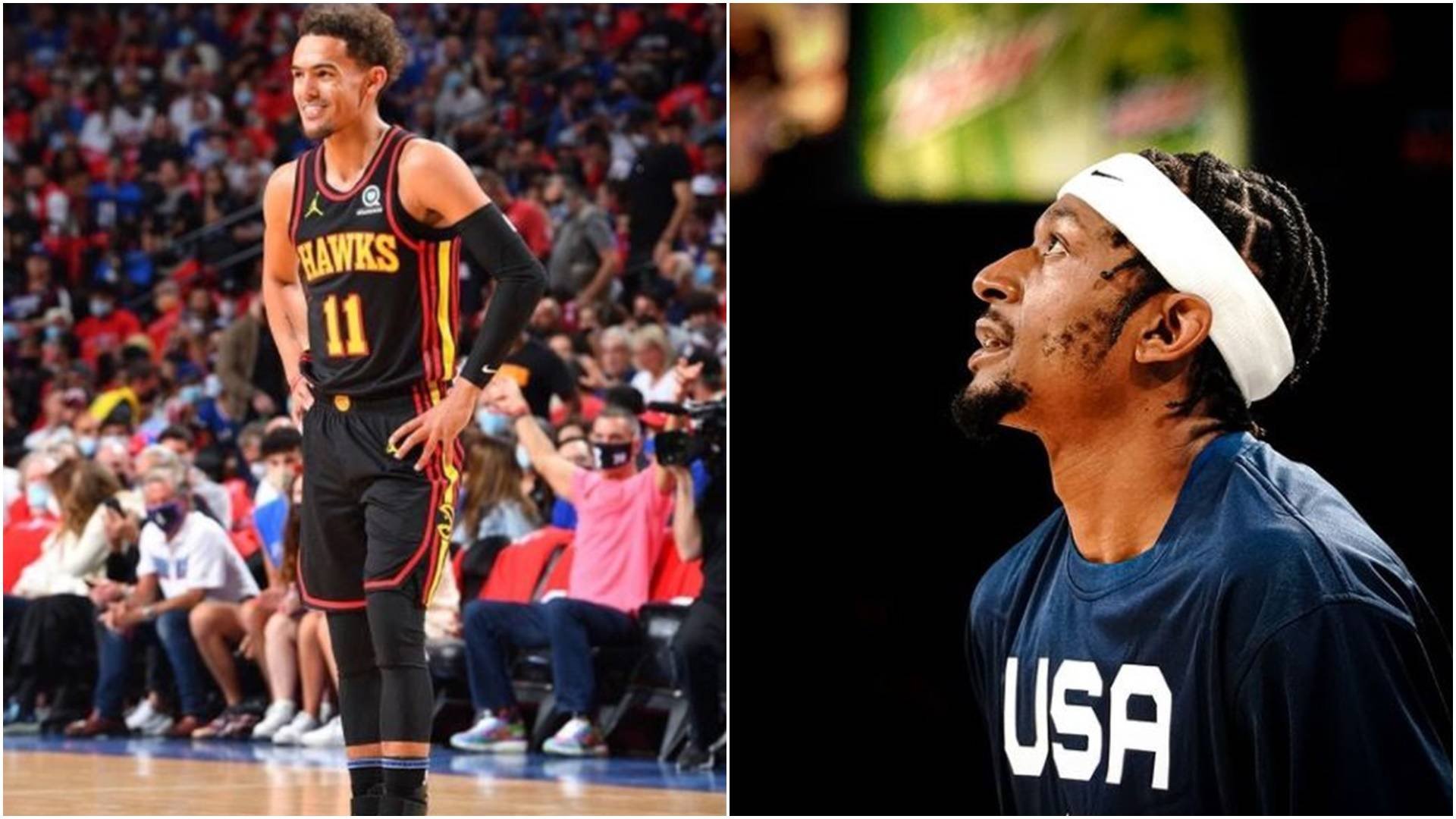 Photo credit: Trae Young and Team USA basketball/Instagram
By Kriel Ibarrola
Team USA just lost one of its best pure scorers in the team.
Washington Wizards guard Bradley Beal will no longer make the trip to Tokyo for the Summer Olympic games after entering COVID-19 health and safety protocols, the team announced on Friday (Philippine time).
Well, that sucks. Beal, after all, was second in the NBA this season in scoring, averaging 31.3 points per game on 49 % shooting from the floor and 34.9% from long range.
Despite Team USA's early struggles during exhibition matches, Beal was actually a bright spot and has been playing well alongside other fellow superstars like Kevin Durant and Damian Lillard.
But given the long quarantine period that comes with the protocols, the USA brass decided to scratch him off the team, as they fly to Tokyo later this month.
Beal is not alone, too. Forward Jerami Grant also entered health and safety protocols but the team is optimistic he'll still be able to play.
This really is a bummer for Team USA, especially given their uncharacteristic troubles so far.
Luckily for them, the country is not short on talent. Sobrang daming NBA players to choose from as Beal's replacement!
Given that Team USA will lose a high-scoring guard, why not swap him for another supreme scorer? Trae Young is experiencing some major FOMO after not getting a Team USA invite earlier. After all, ang galing kaya nya nung playoffs.
Anyway, he tweeted this interesting Isiah Thomas clip, where the NBA legend talked about being left off the USA Dream Team. Hmm, nagpaparinig yata si Trae?
READ: Gretchen Ho is bound for Tokyo Olympics
While the Hawks young floor general will be a terrific replacement, Team USA is already loaded with backcourt talent. What they really need is a legitimate center to beef up that frontline. Currently, only Bam Adebayo is the only true center in that lineup.
If Team USA wants some youth and length, they can't go wrong with previously unheralded Christian Wood. The 25-year-old Houston Rockets big man is worth the look and would be a godsend for head coach Gregg Popovich.
Some pundits, however, believe the best choice would be reigning NBA Most Improved Player Julius Randle. He was heavily considered to be part of the team in the first place, until they decided to go with the more experienced Kevin Love.
While a lot of players are already volunteering themselves, Ja Morant is not part of that list. The Grizzlies guard had this to say: "Wasn't hitting me up before, don't hit me up now". Sheesh. Tampo much?
In other news, the supposed rematch between Team USA and Australia will no longer push through due to health and safety concerns.
Sayang, hindi makakabawi ang Team USA. The Americans will wrap up their exhibition games against Spain on Sunday.
So, what do you think? Who should be the one to take Bradley Beal's spot for Team USA?
ALSO READ: Djokovic says he will play Tokyo Olympics 'with much pride'