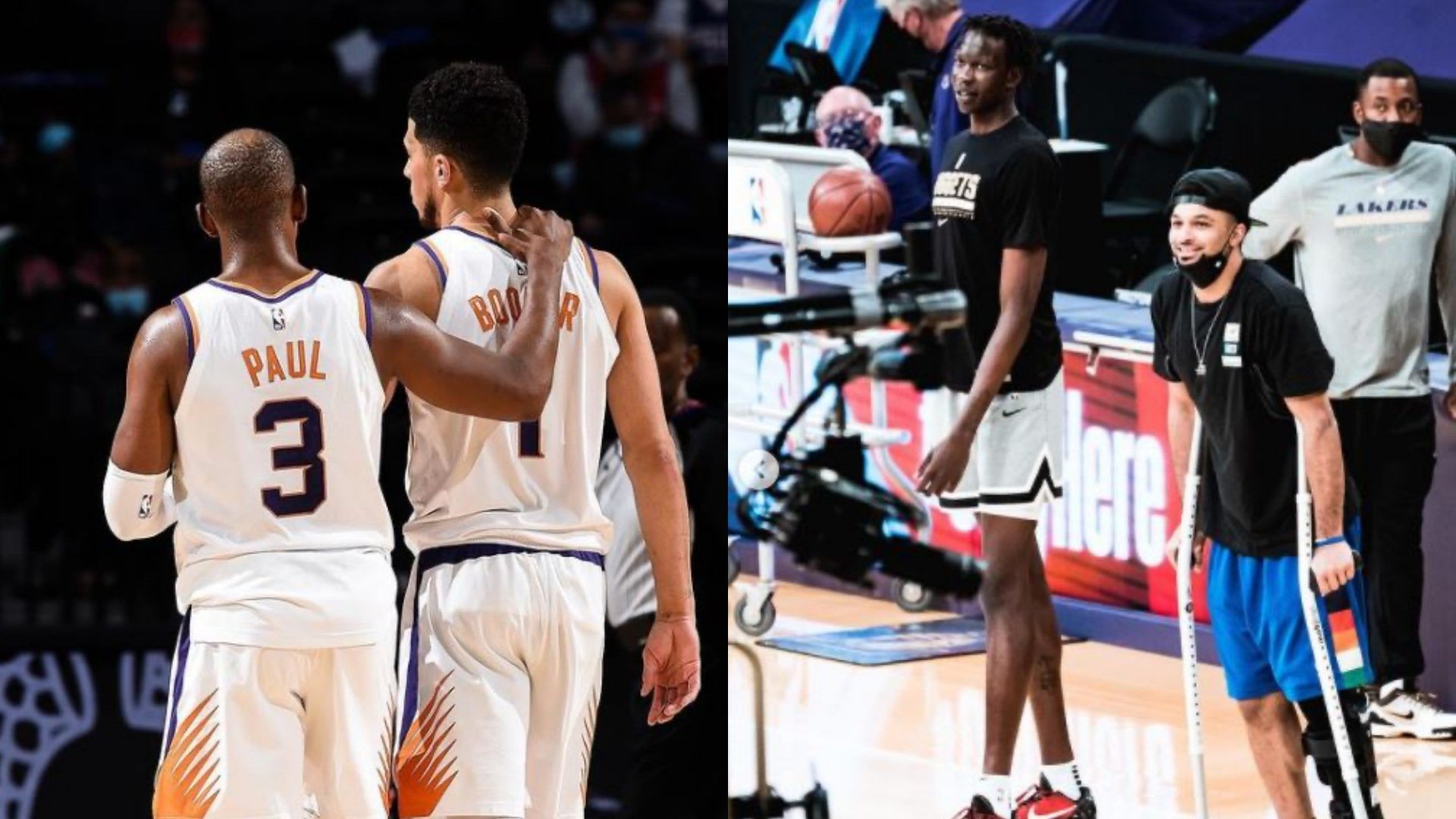 Photo credit: Phoenix Suns/Instagram, Jamal Murray/Instagram
The Valley is rocking right now after the Phoenix Suns became the first team to book a ticket to the Conference Finals in the 2021 NBA Playoffs.
Not only did the Suns advance to the Western Conference Finals for the first time since 2010, they also managed to sweep the MVP Nikola Jokic and the Denver Nuggets!
READ: 2009-2010: Remembering the last time the Suns made it to the playoffs
ALSO READ: Nikola Jokic is the lowest-ranked NBA draft pick to ever win MVP
This might just be the year that Chris Paul finally reaches (and wins) the NBA Finals. You deserve it, CP3! Sana nga!
To the shock of many fans, the Suns easily dismantled the formidable Nuggets. Nobody saw it coming considering that Jokic had an unbelievable season, while Denver was pretty much a powerhouse throughout the whole year.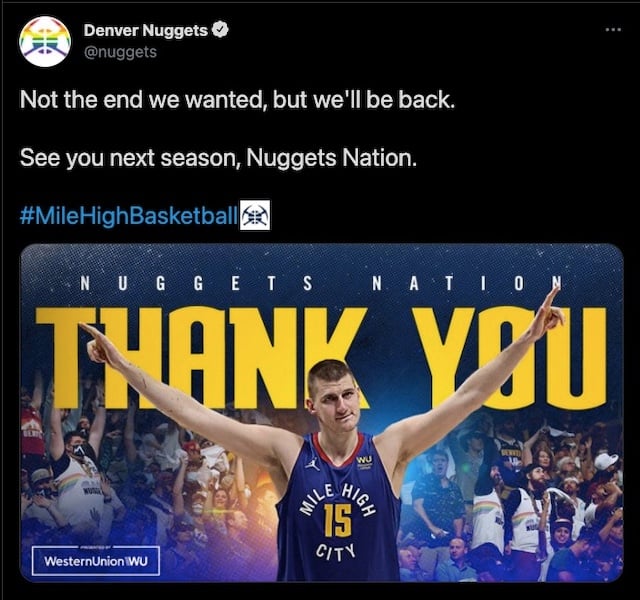 Photo credit: Denver Nuggets/Twitter
Not to take away anything from the Suns win, but the Nuggets were indeed lacking in some firepower. It would be the understatement of the year to describe how much they missed the skills of Jamal Murray in this series.
While Jokic is undoubtedly the team's best player, Murray is their best scorer and most clutch performer. They really could have used him down the stretch in some of those close games playing against Phoenix.
In 48 regular season games, the Blue Arrow recorded 21.2 points on a sizzling 47.7 % shooting from the field and a 40.8 % success rate from long range. However, he underwent a successful ACL surgery and won't be back until next season.
Jokic was amazing as always but one man can only do so much. Fans were definitely robbed of a possible Jamal Murray vs. Devin Booker playoff battle. That duel would have been an epic match!.
Again, we're not taking anything away from the Suns. They formed a powerful team this year and might have even defeated a healthy Nuggets team anyway. Yes, they're that good. Ask the Lakers.
READ: Bye! Lakers and Heat are eliminated in the first round of NBA Playoffs
But one thing's for sure, the Nuggets wouldn't have been able to sweep the game if Murray was around. Heck, this series might have even gone the full seven games if the injury bug didn't intervene.
Do you think Denver could have won this one if only Murray was healthy?
But for Nuggets fans, they will have to suck it up for now and be graceful in defeat. Bawi na lang next year, for sure!
As for the Suns, they are indeed favorites to conquer the West this season and are waiting for the winner of the Clippers vs. Jazz battle.
Do you think the Suns can go all the way this time?