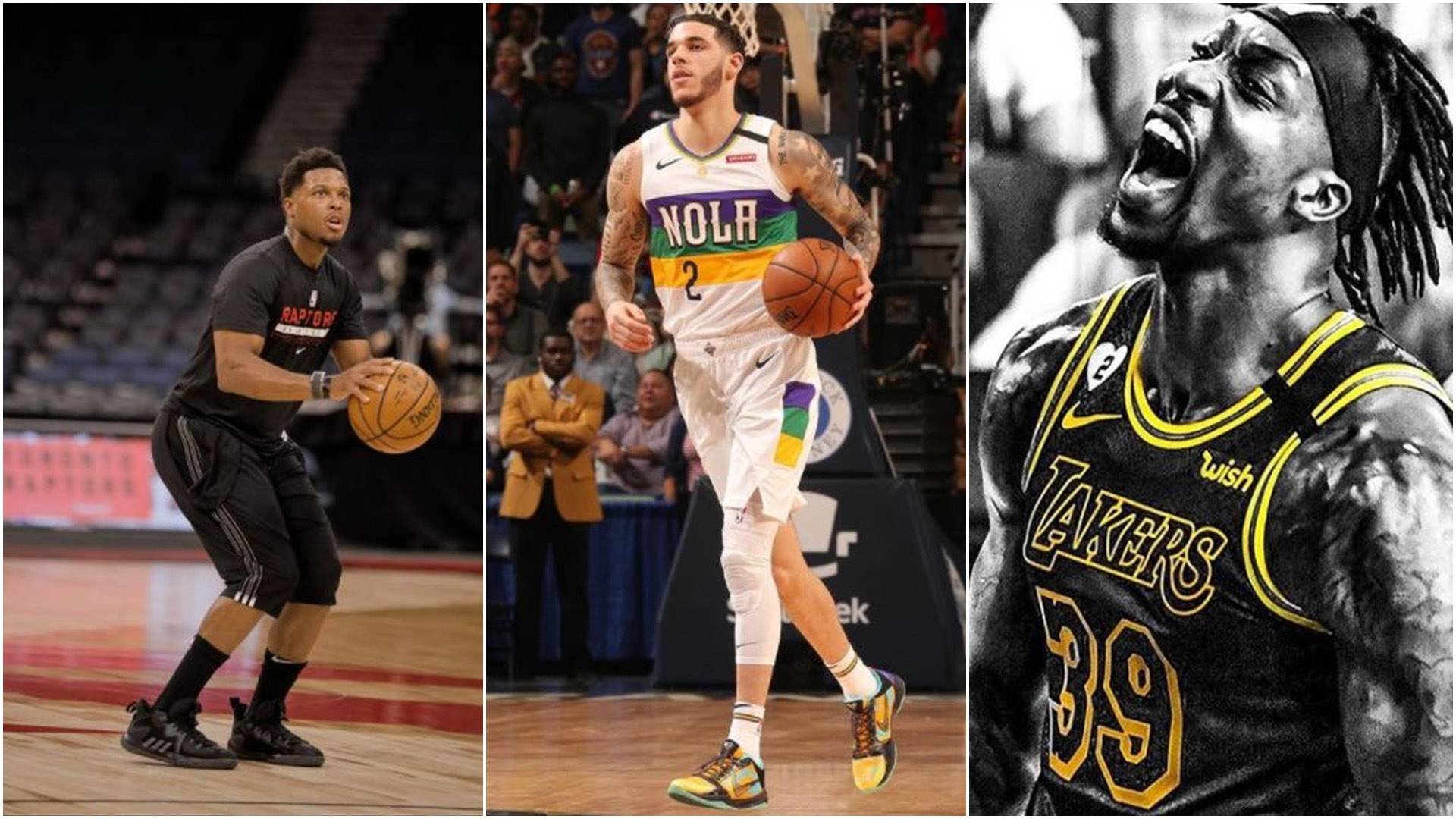 Photo credit: Kyle Lowry, Lonzo Ball, Dwight Howard/Instagram
By Kriel Ibarrola
The Milwaukee Bucks emerged as the champions of the 2020-21 season. Now, all bets are off once more, as the other 29 teams are already gearing up to dethrone them. First order of business; sign some amazing players in this year's deep free agency pool.
While the teams basically have a year to sign every available player they want, we all know Day 1 is where all the action is at.
After all, paunahan yan to come up with the best offers for every free agent out there. As a matter of fact, the deals eclipsed a combined total of $1 billion dollars in just the first 2.5 hours of free agency.
Damn. That's a whole lot of moolah being thrown around casually.
Since medyo mahihilo ka with the whirlwind of deals in the NBA, we got you covered, fam! Here are some of the most notable signings from Day 1 of NBA Free Agency.
READ: NBA to name 75 greatest players in 75th anniversary season
Who stayed?
While most teams look for new players to add, others just want to make sure they retain their own players.
Such was the case with the likes of Chris Paul and the Phoenix Suns, who agreed on a $4 year extension worth $120M. For sure, the runners up want to run it back! Same thing with the Utah Jazz, who kept their floor general Mike Conley with a three-year $74M deal.
In-demand 3-and-D guys also got paid as Norman Powell (Blazers) and Duncan Robinson (Heat) each received a 5-year $90M deal to stay with their respective teams.
Jarett Allen got paid the most, receiving a 5-year, $100M deal from the Cavs. Here are others who stayed put: Blake Griffin (Nets), Tim Hardaway Jr. (Mavs, 4-yr, $72M), Will Barton (Nuggets, 2-year, $32M), Garry Trent (Raptors, 3-year, $54M), Derrick Rose (Knicks, 3-year, $43M), Richaun Holmes (Kings, 4-year, $55M), Cameron Payne (Suns, 3-year, $19M), T.J. McConnell (Pacers, 4-year, $35.2M).
Complete steal: The reigning champs managed to retain their sixth man Bobby Portis for just a 2-year, $9M deal. Several teams offered him more but he remained loyal in Cream City.
On the move
As mentioned, there was a lot of money that got tossed around, so players couldn't resist signing with new teams. Kyle Lowry got the ball rolling, as the Raptors and Heat agreed on a sign-and-trade deal for 3 years, worth $90M. Lonzo Ball also got paid, moving to the Bulls for $85M in four years. Shooters Evan Fournier (Knicks, 4-year, $78M) and Devonte' Graham (Pelicans, 4-year, $47M) also got the biggest payday of their careers.
These other players will also be wearing different uniforms next season: Alex Caruso (Bulls, 4-year, $37M), Daniel Theis (Rockets, 4-year, $36M), Reggie Bullock (Mavs, 3-year, $30.5M), PJ Tucker (Heat, 2-year, $15M), Doug McDermott (Spurs, 3-year, $42M), Otto Porter Jr. (Warriors, 1-year, minimum).
READ: Klay Thompson latest NBA star to visit Manny Pacquiao at Wild Card
Biggest winners so far: Los Angeles Lakers
The Lakers landed their big fish in Russell Westbrook via that blockbuster trade during the 2021 NBA Draft. They kept busy and welcomed back a trio of former Lakers back to the fold. Dwight Howard, who was key in their 2020 title run, is back for his third tour of duty in Hollywood. Trevor Ariza, Wayne Ellington, and Kent Bazemore will also be donning Lakers colors anew.
For sure, we can expect more signings from the Lakers in the coming weeks.
Still available (as of writing time)
While a lot of big names have been plucked already, we still have several talents up for grabs. Kawhi Leonard, of course, is the best one after opting out with the Clips. All signs, however, point to him renegotiating a better deal and staying in LA. But who knows, right? John Collins, DeMar DeRozan, Kelly Oubre, and Andre Drummond are still in the market. The same goes for Danny Green, Lauri Markkanen, Bruce Brown, Reggie Jackson, Talen Horton-Tucker, and several others.
What do you think about the free agency bonanza? Did your favorite team make a big splash so far?