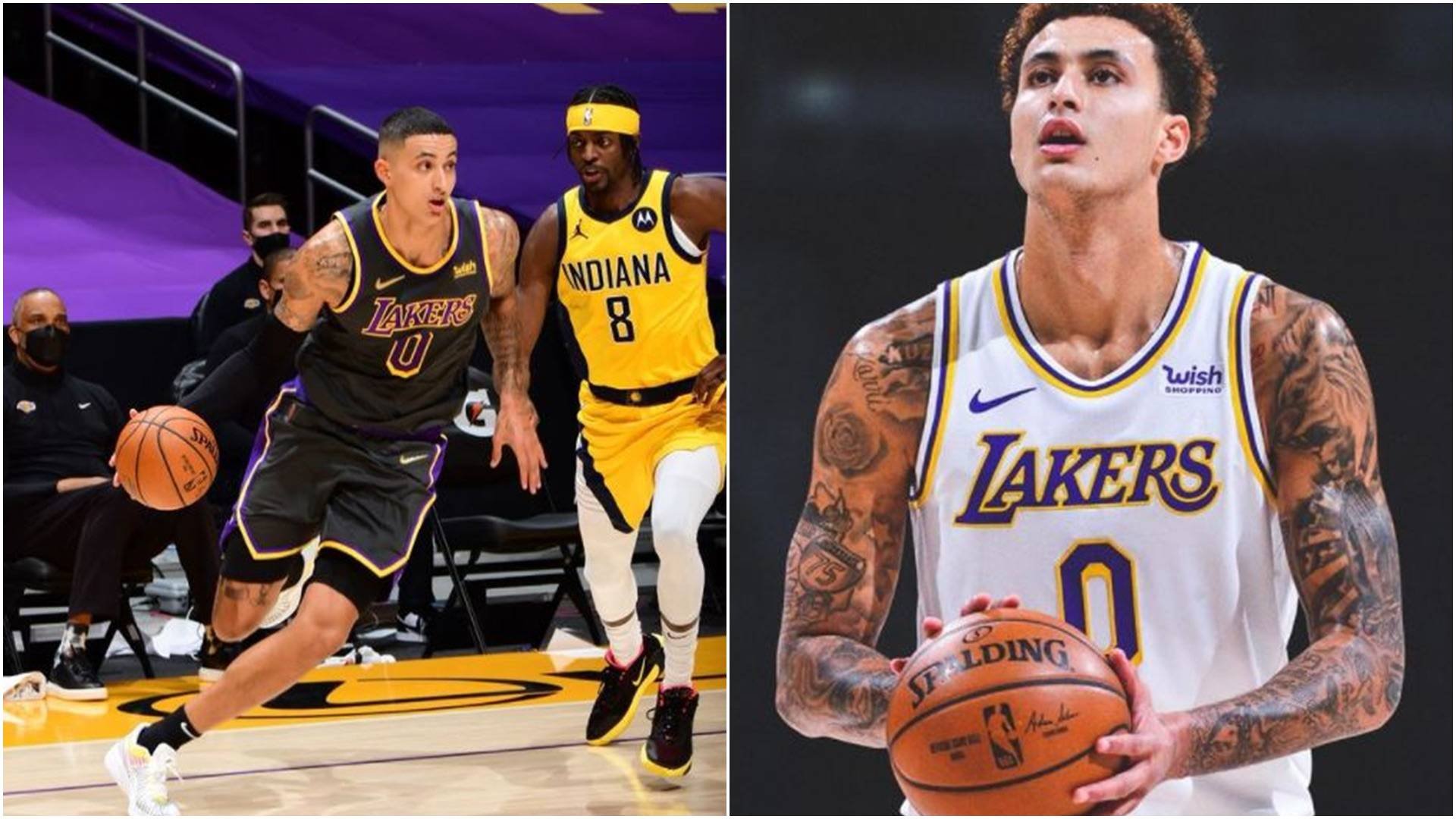 Photo credit: Kyle Kuzma/Instagram
By Kriel Ibarrola
The Los Angeles Lakers are having a fire sale, offering the Kyle Kuzma-Kentavious Caldwell-Pope package to almost every NBA team, multiple reports have stated.
Yikes. With the 2021 NBA Draft slated in just a few days, the Purple and Gold once again tried its darndest to unload Kuzma.
The Lakers offered the 26-year-old forward and their own 22nd pick of the draft in exchange for the Pacers' 13th overall pick and some salary filler.
Deal sounds good, right? Well, the Pacers didn't think so as they respectfully declined the offer. Sheesh, that's really a bad look for Kuzma. Looks like the other 29 teams are really not interested in him at the moment.
READ: Pistons ponder Cunningham with top pick in NBA Draft
Kuz did have a lowkey decent season, notching 12.9 points and 6.1 rebounds on 44.3% shooting from the field, and 36.1% from long distance in 68 regular season games. Then again, his disappearing act in the playoffs didn't exactly endear him to LA fans.
Most want him gone by next season. The Pacers, meanwhile, probably made the right move since they really don't need Kuzma at the moment. Sure he'll be a nice piece to add, but they basically have the same player in TJ Warren, who will be returning from injury.
The Lakers, meanwhile, are expected to have a busy off season, especially after that disappointing performance in the 2021 NBA playoffs. Kuzma is expected to be one of the biggest pieces to be moved at some point.
But by the looks of it, Lakers GM Rob Pelinka will need to be more creative in order to get a decent package for Kuzma.
Do you think the Lakers can eventually find takers for Kuz? Or should they just keep him around for next season?
ALSO READ: Giannis Antetokounmpo wins NBA title: An amazing journey reaching full circle