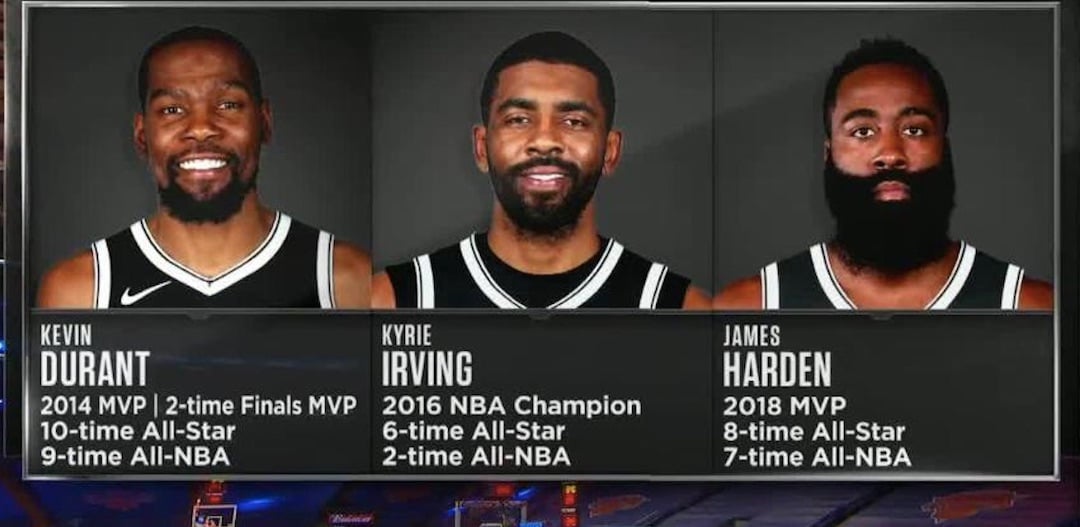 Photo credit: ESPN Twitter Page
The latest sports shakeup to rock the NBA nation involves the Houston Rockets trading James Harden to the Brooklyn Nets. Once Harden officially plays for the Nets, he will be joining forces with Kevin Durant and Kyrie Irving, forming one heck of a powerhouse baller trio.
But it's really more like a reunion between KD and Harden since they were former Oklahoma City Thunder teammates, which hopefully means they'll bring back some of that old OKC magic. And as Harden heads east, how are sports fans dealing with all the news?
Through the power of memes, of course, with fans already ragging on the new dynamic in the lineup, including the image below.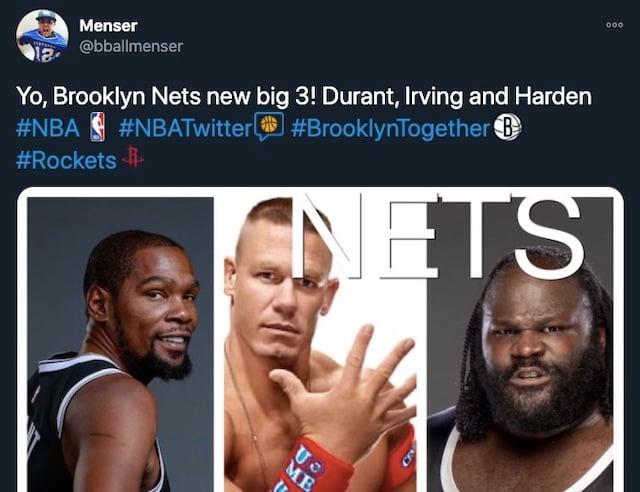 Photo credit: bballmenser Twitter Page
Okay, just for a bit of context, there have been a lot of comparisons between the Beard and WWE Legend Mark Henry. And ICYMI: Kyrie Irving has been absent for most of the season due to "personal reasons," which led fans to associate the point guard's sudden disappearance with the John Cena "You can't see me" jokes, alien abduction memes, and more.
And well, KD is just being KD here and chilling.
But wait, no NBA news roundup would be complete without at least one LeBron James stan offering their own hot take, like so. So what does LBJ actually think about the recent news?

Photo credit: RyanWardLA Twitter page
Good point from LBJ to just keep ballin' and focusing on the game.
After all, 2021 could prove to be a wild ride so they better buckle up while they still can.