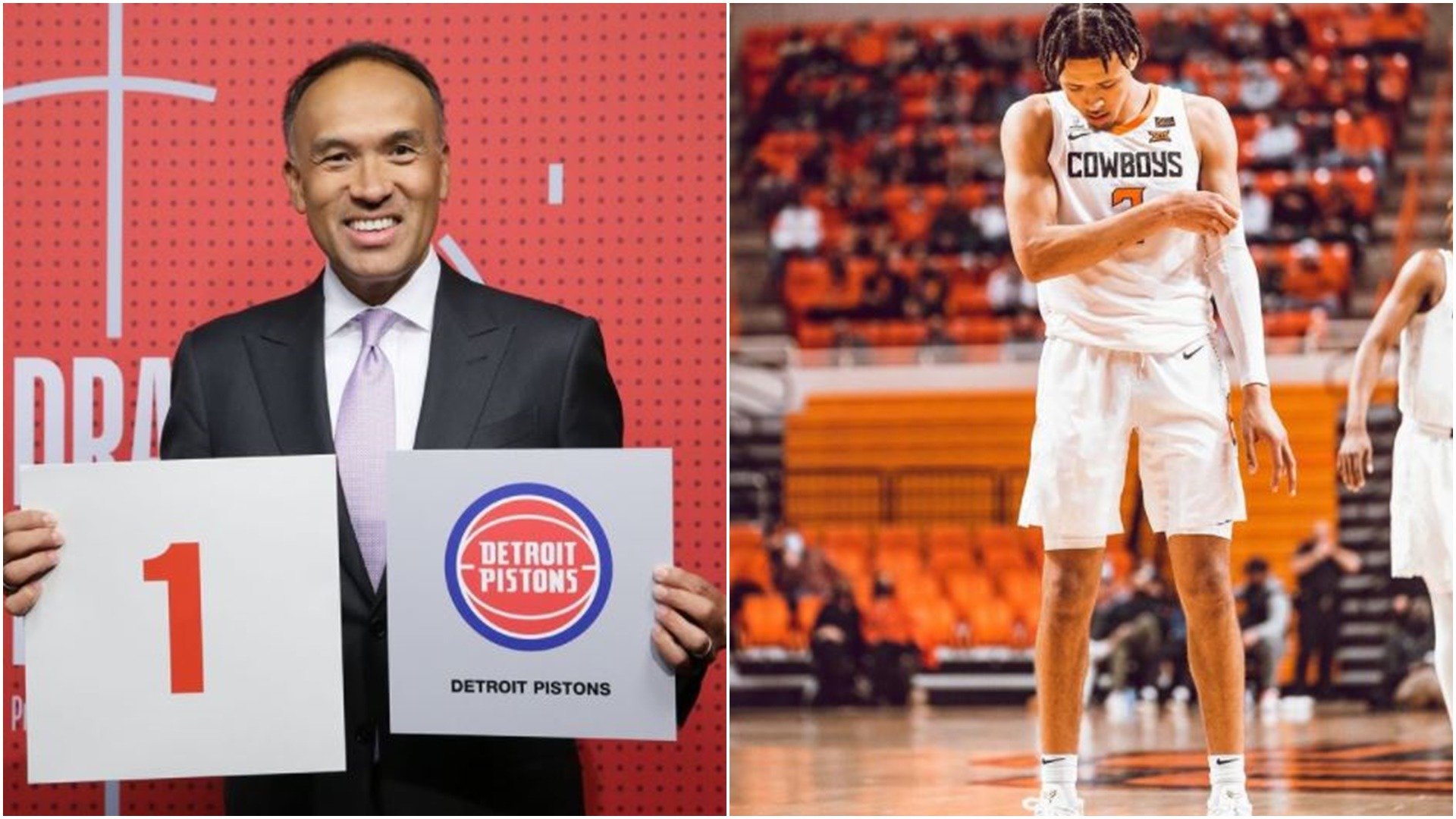 Photo credit: Pistons/Instagram, Cade Cunningham/Instagram
When it comes to basketball, there's not a lot going on for the city of Detroit and its NBA team, the Pistons. #ChangeOurMind
The Pistons these days are such a far cry from the franchise's golden years known as the Bad Boys Era of the '80s where the team won back-to-back NBA titles in 1989 and 1990.
When was the last time that the Pistons were relevant?
There was also a resurgence in the early 2000s with the powerhouse team of Chauncey Billups, Rip Hamilton, Tayshaun Prince, and the two Wallaces, Ben and Rasheed. That group was something else. Now, they're just remnants of Detroit's last championship team.
The franchise has been drowning in mediocrity and a bunch of losing seasons ever since. But now, Pistons fans have a sense of renewed hope.
Why do you ask? Nanalo lang naman sila sa lotto. It's not the PCSO kind, ha? we're talking about the 2021 NBA Draft Lottery. Why is this a big deal? Well, the 2021 Draft is pretty STACKED with talent.
Looks like Pistons legend Ben Wallace was indeed a lucky charm for Motor City, since he was the dude who represented them in the Lottery.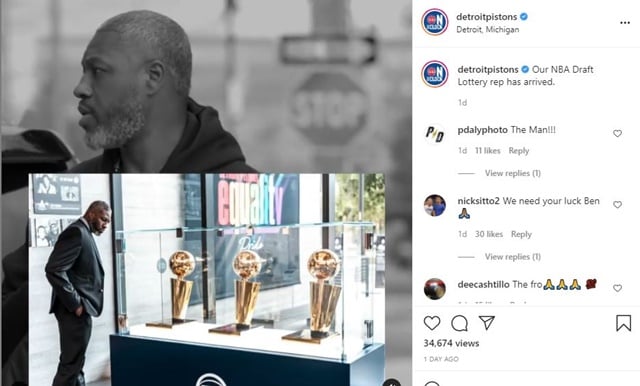 Photo credit: Detroit Pistons/Instagram
Now, the Pistons have first dibs on the best one available; which just happens to be Cade Cunningham. One look at this guy's highlights again you'll see why he might just be the hero that brings the Pistons back to relevancy.
Even Cunningham is so sold that he'll be the first name off the board, that he will reportedly only work with the Pistons and refuse other teams.
After the Pistons pick, the Rockets will follow suit with the second overall selection, while the Cavs will be choosing third. The Raptors and Magic round up the top 5.
There's a lot of talent in this draft: We've got Gonzaga standout Jalen Suggs, while Evan Mobley looks like another prospect. And of course, let's not forget about Jalen Green who is half-Filipino by the way #PinoyPride! Para naman may isa pa tayong sinusuporta na kababayan tulad ni Jordan Clarkson.
READ: Panalo! Fil-Am Jordan Clarkson is the NBA's Sixth Man of the Year
Still, all the signs point to the Pistons drafting Cunningham. The franchise definitely needs the star power, and the 19-year-old phenom might just be their guy.
So, do you think the Motor City will start revving again with their soon-to-be top overall pick?