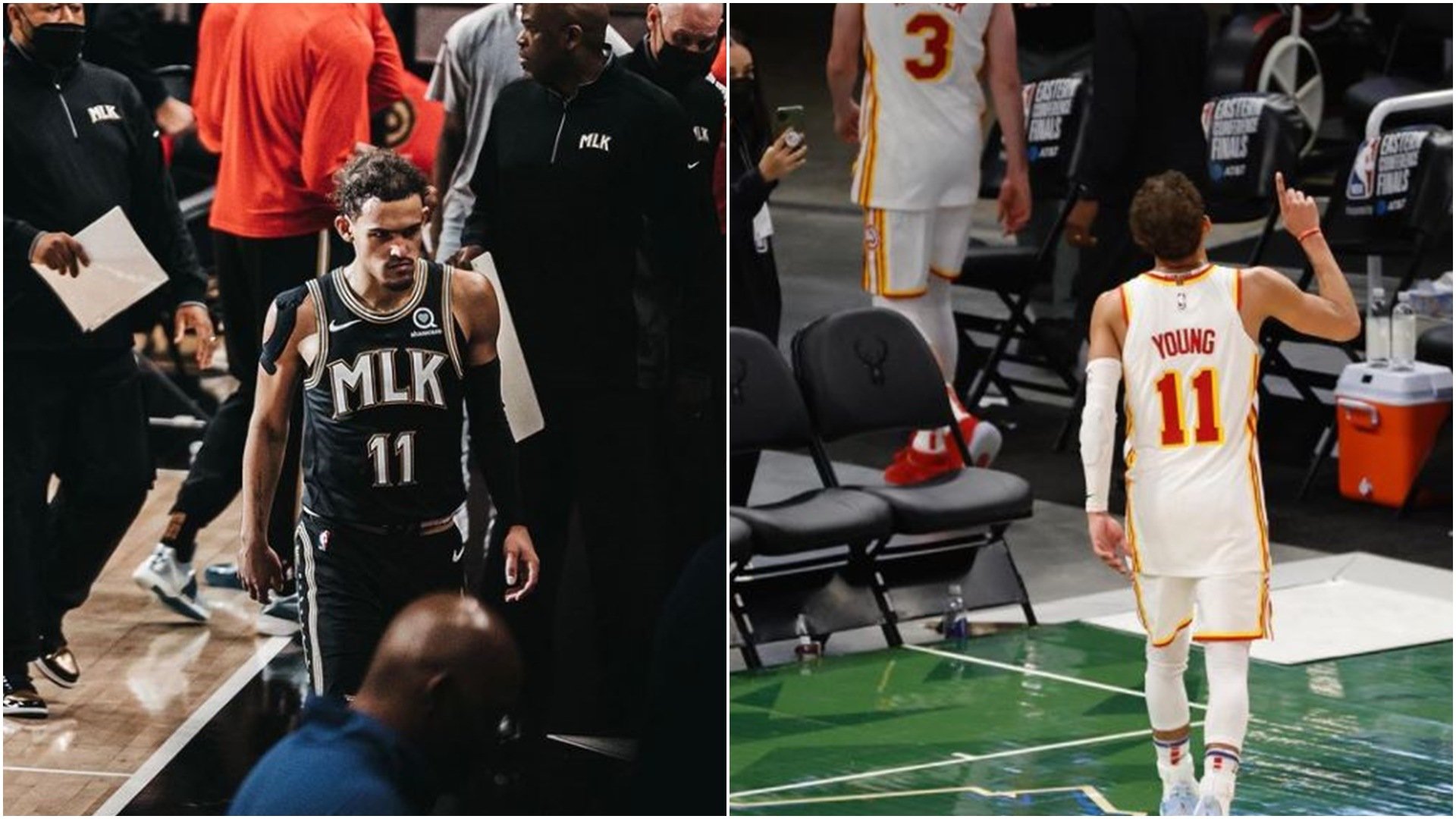 Photo credit: Trae Young/Instagram
The injury bug just won't leave players alone this postseason. We've seen plenty of big names suffer devastating injuries in the 2021 playoffs, and yet another one is down for the count. The Atlanta Hawks received some bad news regarding superstar Trae Young's sprained right ankle during the team's 113-102 loss in Game 3. MRI results showed that the 22-year-old scorer suffered a bone bruise in his foot and will be listed as questionable for the next game.

Photo credit: Shams Charania/Twitter
Young had this to say after the game, which definitely got fans even more worried. He shared, "It's hurting. It's frustrating. I couldn't really go as fast as I wanted to. And when I did, it hurt."
Yikes! The Hawks vs. The Bucks series has been highly entertaining so far and we all know that Young is a big part of it. Ice Trae has been absolutely amazing in his first playoff foray and is the catalyst of the Hawks' Cinderella run in the East.
READ: Show some respect for Trae Young and the Atlanta Hawks
Hawks fans are certainly unhappy with this development, considering how Young got injured in the first place. He didn't step on his teammates' foot nor one of his opponents'. Believe it or not, it was caused by a referee who was just at the wrong place at the wrong time.
Young, meanwhile, knows that Game 4 of the series is as pivotal as they come. A win means the series goes back to an even ground at 2-2 as they make their return to Fiserv Forum for Game 5.
Another loss, however, drops them to a painful 1-3 hole and puts them in a precarious position when they return to enemy territory.
For sure, Young will do everything in his power to be able to play. He's just that kind of player. Palaban!
But if the Hawks' medical team won't clear him, it won't be wise to risk further aggravating the injury. We all want to see Trae Young back on the floor.
Do you think he can play? And if so, how effective can he be given his injury?