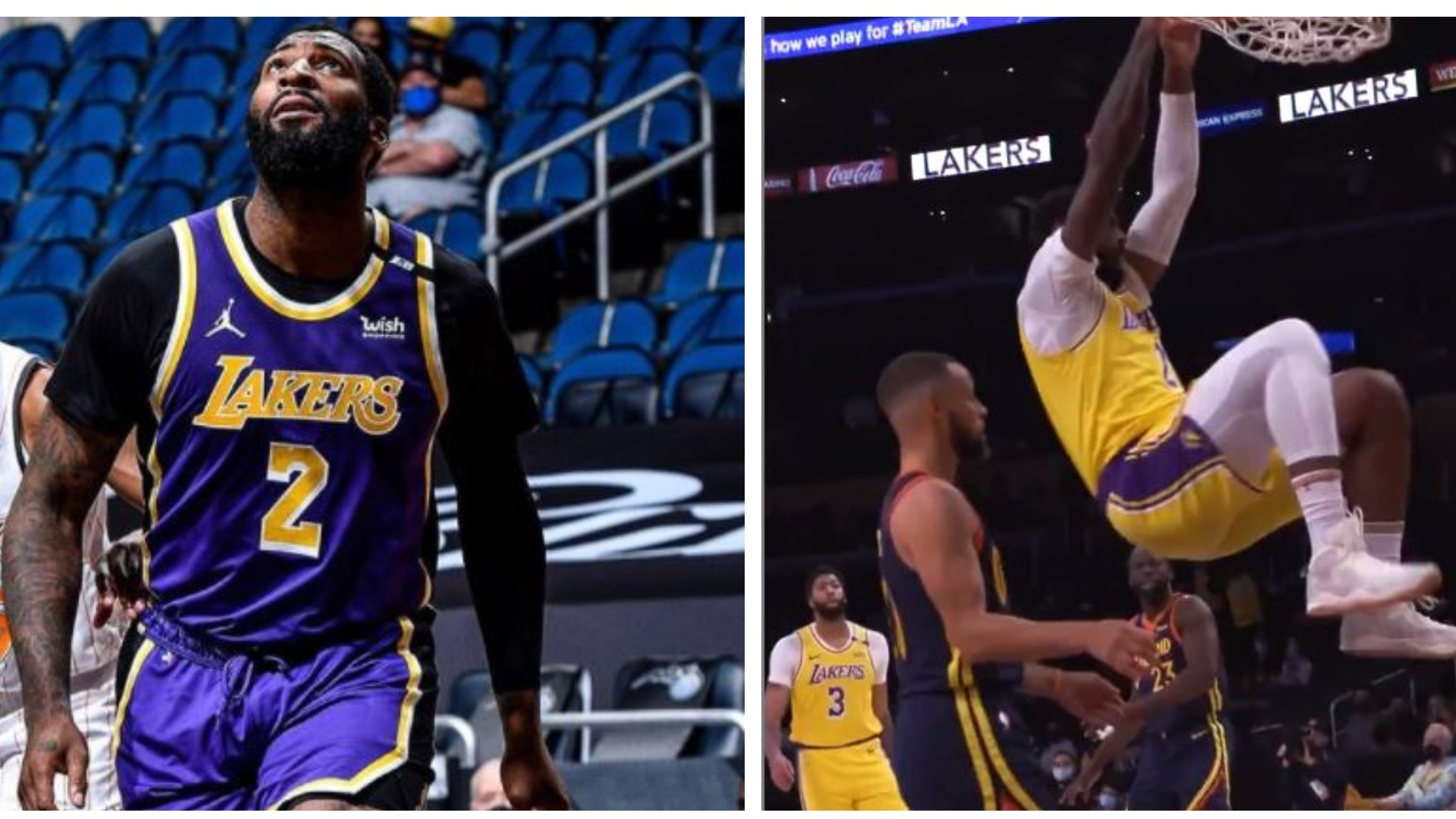 Photo credit: Andre Drummond/Instagram, Los Angeles Lakers/Instagram
Los Angeles Lakers fans rejoiced the moment Andre Drummond signed with the Purple and Gold back in March. It was considered the heist of the century at the time, considering the two-time All-Star center was picked up on a minimum deal from the buy-out market.
These days however, it seems like the enthusiasm for Drummond has died down a bit. To be clear, he hasn't exactly been terrible for the reigning champs, notching respectable numbers of 11.9 points, 10.2 rebounds, 1.4 assists, 1.1 steals, and 1.0 blocks in 21 games so far.
However, an in depth look beyond the numbers shows an underlying problem for the Lakers when the 6'10" center is on the floor.
Case in point, let's look at how Drummond fared in their critical play-in match against the Golden State Warriors. LA pretty much trailed almost the entire game, mainly because Drummond and Anthony Davis had a hard time sharing the floor together.
That's actually been the story of the season for the Lakers.
It's no coincidence that the Lakers made their comeback only when Drummond sat out. Oof!
READ: LeBron pushes Lakers to playoffs, Grizzlies survive
ALSO READ: Anthony Davis trolls LeBron James after Dubs game
Drummond was clogging up the paint (blocking the way by mostly hanging near the basket) while AD was content on lounging around the perimeter and firing long-range shots. While The Brow can definitely make those shots, this playing style doesn't maximize his strengths.
It's not just on offense either, there were a lot of instances when Dre struggled on some rotations and seemed lost defensively.
With him on the bench, the Lakers had more room to operate, as Alex Caruso connected with LeBron James for several baseline cuts.
Drummond is still a double-double machine and could be of use against other teams, right?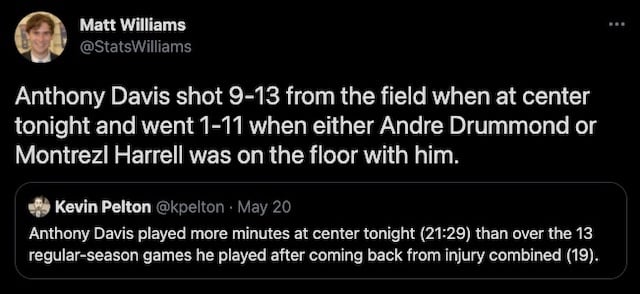 Photo credit: Matt Williams/Twitter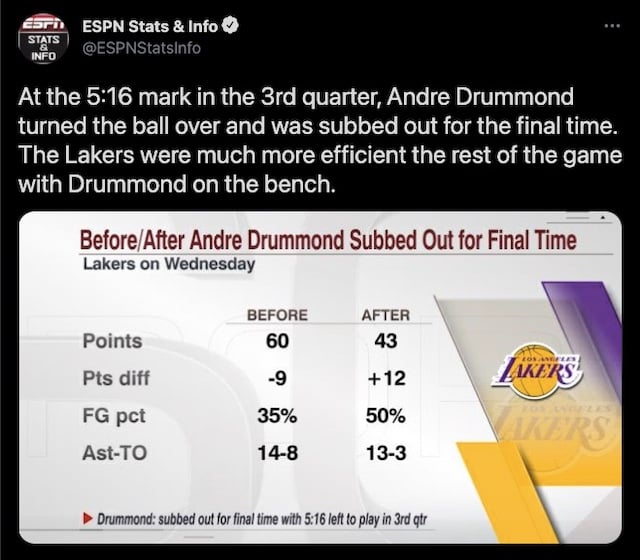 Photo credit: ESPN Stats & Info/Twitter
While the player has his merits, the numbers don't lie as shown by the statistics above.
So, do you think Andre Drummond still deserves to get more minutes for the Lakers this postseason?