Photo credit: Marc Pingris/Instagram, Slam Dunk/Wikia
Now that Magnolia Hotshots Pambansang Manok forward Marc Pingris has retired from the game, what will he do with his free time? Well, he is no stranger to the world of gaming. Just ask his Dota buddy June Mar Fajardo na linaglag ang pagka-intense ni Pingris sa laro.
READ: Dota buddy and close pal June Mar Fajardo pays tribute to Marc Pingris
ALSO READ: Pinoy Sakuragi signing off! Highlights from Marc Pingris' legendary career
The self-confessed Dota addict even upgraded his PC rig and it is a beast of a gaming machine!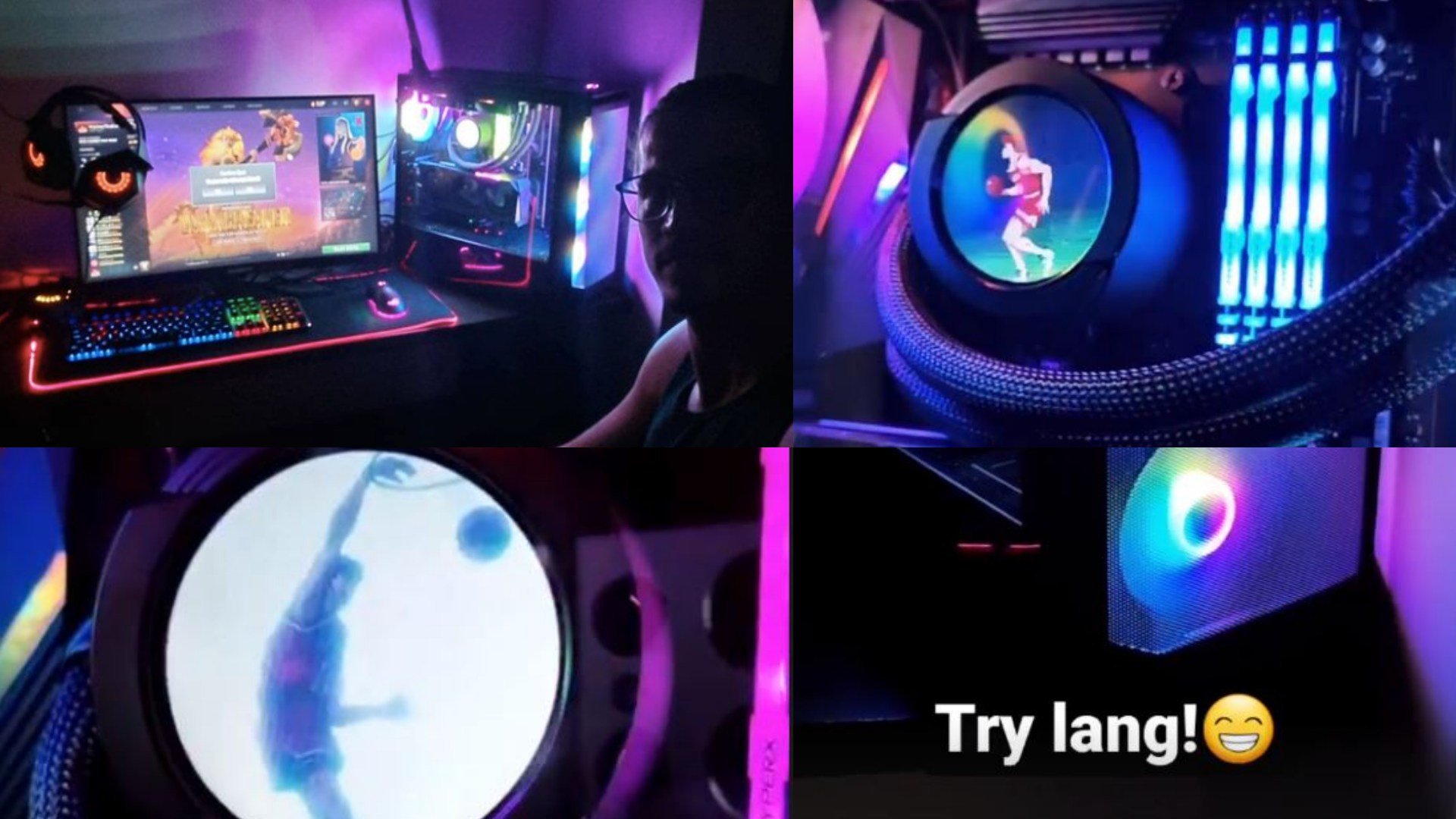 Photo credit: Marc Pingris/Instagram
The nine-time PBA champion unveiled his new Slam Dunk-inspired PC with a design dedicated to the tunay na henyo ng basketball scene, si Hanamichi Sakuragi. (Pansinin naman ang RGB action ng setup!)
As Pingris enjoyed a game of Valorant, he proudly flashed his customized rig, showing a video on loop of Sakuragi dunking the basketball.
While Ping has earned plenty of memorable nicknames over the years, it's the Pinoy Sakuragi moniker that he truly embraces.
Aside from being a big Slam Dunk fan, there are also a ton of similarities between him and the redhead lead of the popular sports manga.
For starters, Pingris is also a fearsome rebounder and one heck of an athlete like the fictional Shohoku basketball star. Off the court, the PBA superstar is also quite the prankster, and has had his fair share of shenanigans just like Sakuragi.
We've also seen Pingris flex his customized Hanamichi Sakuragi Jordan 11 shoes in the past. Check out the amazing work by artist JhayR Antoc of Style Your Kicks.
The gaming rig is now a welcome addition to the former player's growing Sakuragi collection.
The two-time PBA Finals MVP definitely deserves all the blessings that he enjoys right now. After all, he's come a long way from his humble beginnings in his early years in his native Pozorrubio, Pangasinan.
Pingris even opened up about his tough upbringing in his Who Got Balls episode that you can watch for free on TrueID.
So, what do you think about Ping's new gaming-set-up?
Should Marc Pingris become a video game streamer now?
What does your PC build look like?