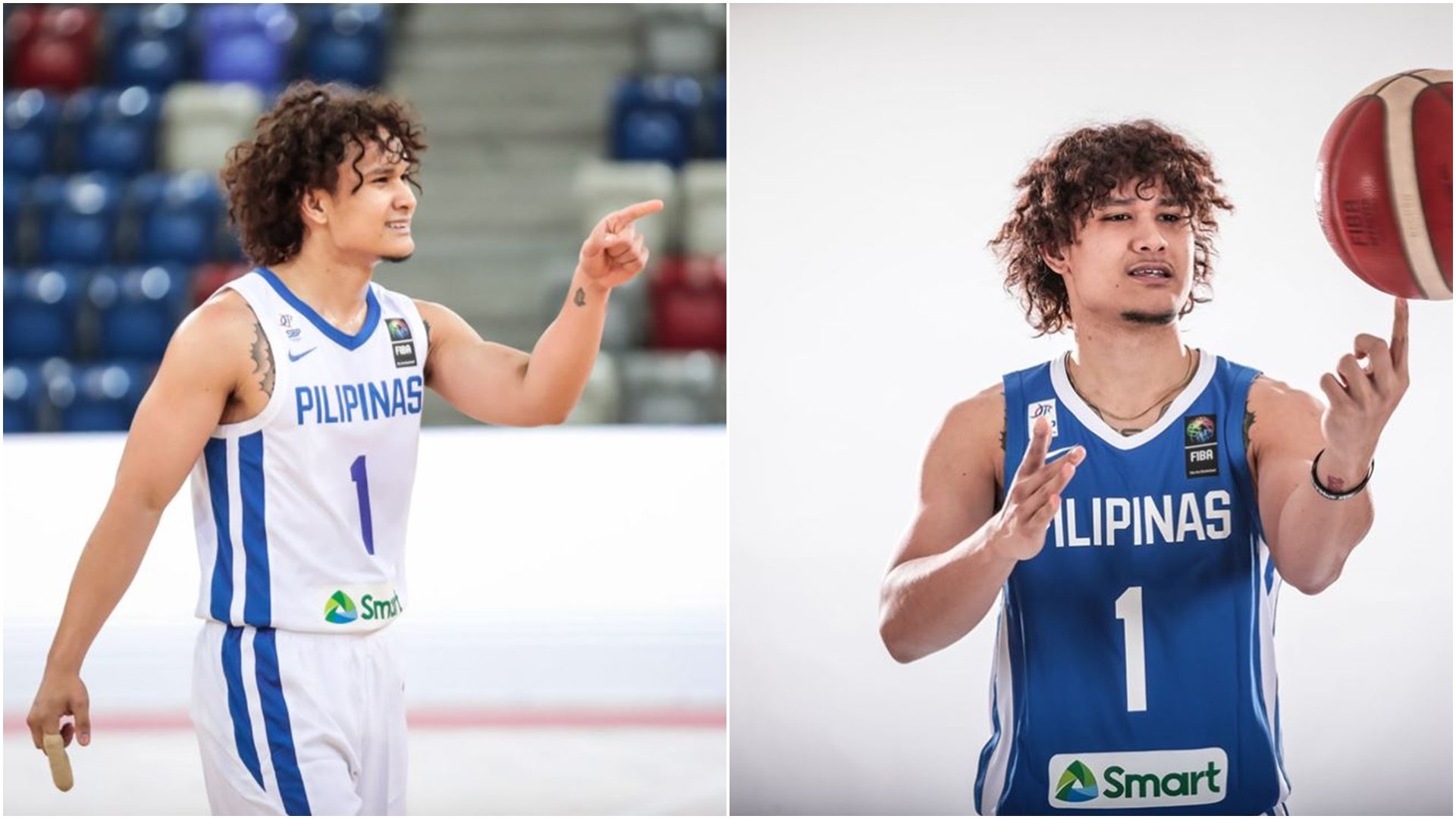 Photo credit: FIBA Asia Cup/website
Thirdy Ravena's successful first year in the Japan's B.League has certainly opened the doors for another Filipino baller.
READ: Thirdy Ravena is heading back to Japan, rejoins the NeoPhoenix Team
Apart from his brother Kiefer who also agreed to play in Japan, another UAAP standout is also taking the road less travelled.
The University of the Philippines' own Juan Gomez de Liaño has agreed to a contract with Earth Friends Tokyo Z in division 2 of the Japan B.League.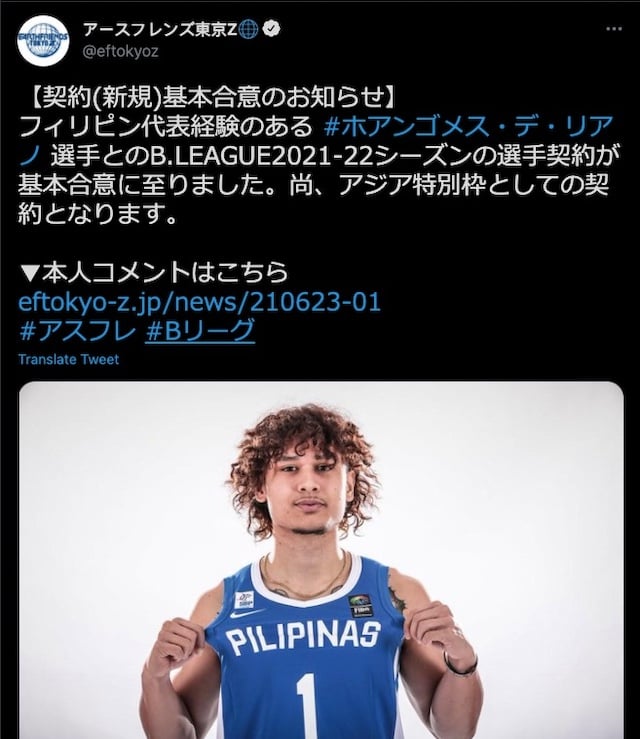 Photo credit: eftokyoz/Twitter
The Japanese team confirmed the news with the post above explaining the contractual agreement, along with a video message from the excited Pinoy himself.
JGDL shared in the video, "I'm honored to be part of the Earth Friends Tokyo Z team. I'm very excited to battle it out and compete with you guys all throughout the season to be part of this journey," Congrats, JGDL! We got another young Pinoy star carrying the flag overseas! Thirdy, of course, has re-signed with the San-En NeoPhoenix. We can't wait to see him battle it out with JGDL on the Japanese stage.
Parang UAAP Finals lang, ah!
We also want to see these two face the battle-tested Kiefer Ravena, who signed with the Shiga Lakestars. However, it's still unclear since the PBA reportedly prohibited Kiefer from moving to Japan and urged him to honor his contract. Sana matuloy pa rin si Kief.
Anyway, we all know what JGDL can do on the international stage. His last appearance was for Gilas PIlipinas in the FIBA Asia Cup Qualifiers, where he impressed with averages of 12 points, 3 rebounds, and 3 assists.
For sure, he would have made the team again in the last window if only he was healthy.
His kuya Javi already gave him the thumbs up. Is this foreshadowing, of some sort?
Should Javi Gomez de Liaño also take the Japan route?
One thing's for sure, we're all excited for Juan! How good do you think JGDL will be in Japan?