Facebook is now rolling out a feature for added security for its users in the Philippines called Facebook Protect.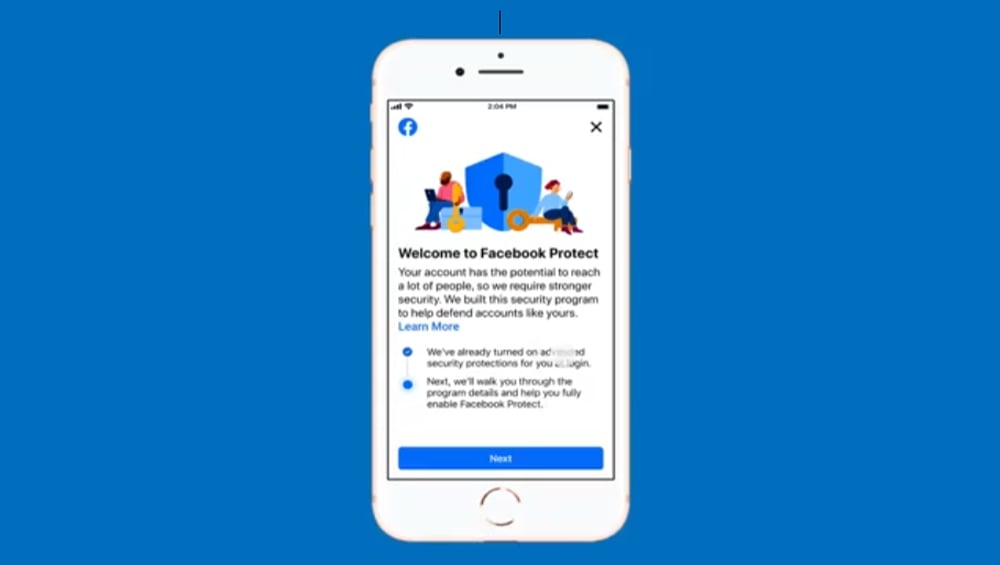 Facebook is launching this feature that is voluntary for users that have a wide reach, have a lot of followers, as well as aiming it for election candidates, their campaigns, and elected officials. Facebook Protect provides additional security for users' accounts and pages, and by enrolling, accounts will have stronger security protections such as two-factor authentication, and user's pages will be monitored for potential hacking threats.
All Page admins of enrolled Pages will be required to go through Page Publishing Authorization to ensure the security of the Page, regardless of whether or not individual Page admins choose to enroll in this program. Page Publishing Authorization asks users who manage these Pages to secure their accounts with two-factor authentication and confirm their primary country locations. It also requires Page admins to manage their Page from a real name Profile that is the individual's only profile on the platform.
Users will get a prompt on their Facebook app on their smartphones to notify them of the remaining days to activate Facebook Protect. All users need to do is click on Next and follow the steps to activate Facebook Protect. Users can use their Google accounts for two-factor authentication or their mobile number for added security. Just click on next, and your account will now be activated for Facebook Protect.
For users who don't get the prompt to activate Facebook protect, all you have to do is go to Settings & Privacy on your Facebook app, tap on Settings, tap on Password and Security, tap on Facebook Protect if it's off.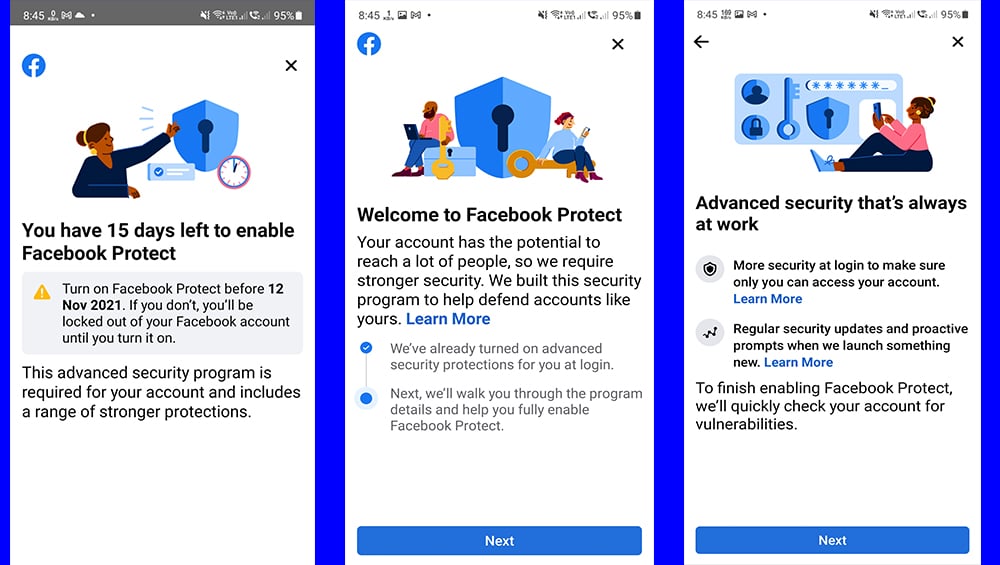 All users have to do is follow the steps to turn on additional security measures such as two-factor authentication.
Facebook ProtectFacebook's official blog post.