A year ago, since former vice president Leni Robredo announced her inclusion in the 2022 presidential race and despite not winning, her supporters have no regrets voting for her.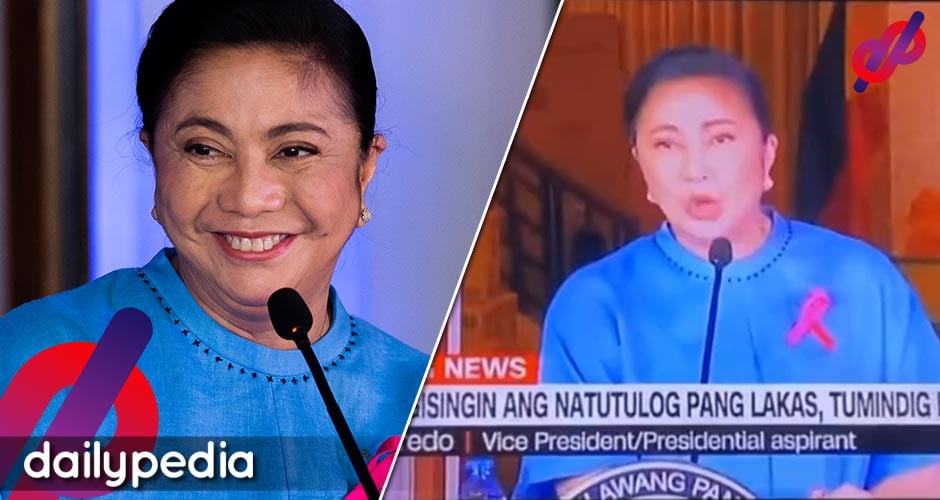 In Robredo's October 7, 2021 speech, she promised Filipinos that the public's interest is her priority, if she wins the presidency.
She discussed the corrupt system and incompetent leaders who crippled the country for decades.
"If we truly want to liberate ourselves from this situation, we should change not just the surnames of those in power; the corruption, the incompetence, the lack of compassion must be replaced by competence and integrity in leadership," said Robredo who ran as an independent candidate.
Shortly after her announcement, #LabanLeni2022 trended across social media platforms while users changed their profile pictures to the color pink, Robredo's campaign color.
"What is at stake are the lives and the future of the Filipinos … billions upon billions of pesos went into questionable contracts while millions of Filipinos struggle," said Robredo, referring to the Duterte government's mishandling of $1.3 billion in pandemic funds.
"The lack of good governance lies at the root of our many problems. This needs to end," she added.
Aries Arugay, a political science professor at the University of the Philippines, said voters would gravitate toward Robredo due to her contributions to the country's response to the pandemic.
"For voters negatively affected by the pandemic who think the government has failed, it's a no-brainer to vote for Robredo," Arugay told Reuters.
Despite the loss, her supporters have no regret backing her up during the campaign season.
Happy anniv, mga #Kakampink! https://t.co/AYaaSMQS20

— Jeff Crisostomo (@jeffcrisostomo) October 7, 2022
No regrets. #PinkMovement pic.twitter.com/BCeOUeSMR9

— Lady Gagita/ Katy Perya (@ladygagitaofcl) October 7, 2022
It's exactly been 1 yr since we watched her announcement on TV. Remember the hope we felt & the surprising & tireless organic energy she inspired. It was dismissed as "bayaran" but it scared the hell out of our political dynasties. Remember hope & the might of the People's power. pic.twitter.com/7lTfToSBZo

— Kristoffer Pasion (@indiohistorian) October 6, 2022
Rare backseat selfie on the road in pink on pink anniv. May driver si TsuperMa while pinky is mending. 😍 #Oct7 pic.twitter.com/xiu3vCLjTa

— Raquel Fortun (@Doc4Dead) October 6, 2022
#KulayRosasAngBukas happy 1st anniversary #kakamPink pic.twitter.com/hZ1VAHLwus

— YuEm🎀 (@YuEm111218) October 6, 2022
It's been a year. NO REGRETS. 💖💚 #KulayRosasAngBukas pic.twitter.com/xyZ31OcTRJ

— Renz Saavedra #KatipsTheMovie (@SirRenzSaavedra) October 7, 2022
Kahit ano pa ang mangyari #KulayRosasAngBukas pa rin!!! 💕💕💕 I love you all mga #Kakampink hinding hindi ko ito makakalimutan!!! #LeniRobredo #KikoPangilinan pic.twitter.com/2XIMqT1v25

— Niccolò #AngatBuhay 💕 (@niccolocosme) October 7, 2022
Robredo previously served as a congresswoman before running for vice president in which she defeated Marcos.
The Naga native was a staunch critic of Duterte's war on drugs and his government's response to the COVID-19 health crisis.
She briefly served as housing minister but was excluded from Cabinet meetings under the Duterte regime. She got sacked after 18 days.