Sen. Juan Miguel Zubiri could've been lying when he said China has blacklisted the Philippines as a tourist destination over the recent issues concerning POGO firms.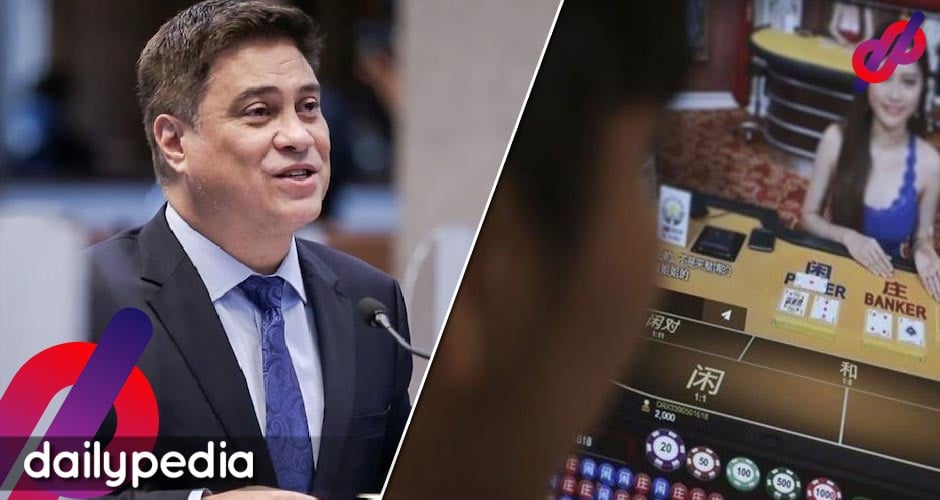 On Monday, October 10, Zubiri met with Chinese Ambassador Huang Xilian whom the former said alluded that the Philippines may be included in the blacklisted countries by China.
"During our meeting with Ambassador Huang, the tone of his statement was that the Philippines is already being watched as a tourist hotspot and have been warning their countrymen of possible crimes that could happen to them due to POGO.
"Maybe it was lost in translation, and what the good Ambassador meant was we could be possibly blacklisted as he mentioned they do that to countries who promote gambling for their countrymen," he told reporters.
Zubiri said that Huang first used the term "blacklist" which means there was a "strong possibility that we are either already in the list or could be added on that list" if the country continues to allow POGOs to operate.
"They do not know if Chinese nationals who go to the Philippines will be safe from illegal activities being done by the triad, by the syndicates operating Pogos. They may also be kidnapped and mistaken for POGO operators. So, that is the reason why there's been a drop, a significant drop of Chinese tourists," the Senate President said.
However, the Chinese embassy has denied ever threatening to blacklist the Philippines.
"The report of 'tourist blacklist' is misinformation. China has not placed the Philippines on its blacklist for tourism," the Chinese Embassy told reporters in a message.
— carrie bradshaw (@loyola_guy) October 11, 2022
Fake News si Zubiri 😂😂😂😂 https://t.co/qHM8tojDhY

— derick santos (@derek27official) October 11, 2022
Does it mean that SP Migz Zubiri @migzzubiri is a victim of fake news from the Chinese ambassador ? I can't believe it 😔. https://t.co/tJTxf9EdYk pic.twitter.com/nkqhdUc0Ih

— Tony Leachon MD (@DrTonyLeachon) October 11, 2022
Zubiri announced China blacklisted PH for Chinese tourists because of Pogo.

But Chinese Embassy clarifies the news is a misinformation.

Tutoo nga pala, fake news peddlers abound.

Et tu Migz?

Pati ba SP troll na din?

— Mac Zamora (@MackinleyZamora) October 11, 2022
Fake news peddler si MIGS ZUBIRI?? https://t.co/fF3q8TLjTd

— Stalkerist (@Stalkerist8) October 11, 2022
Senator Zubiri told a lie? gave misinformation? gave fake news?

— What A Waste of Ad Money (@wawam) October 12, 2022
— Antipatiko ⚙ 🇵🇭 (@fir3manPH) October 12, 2022
On Wednesday, October 12, Zubiri stood by his statement.
"The fault lies with the ambassador. He mentioned blacklisting, siguro baka nagkamali ang ambassador pero we stand by our statement na binanggit po ng ambassador ang word backlisting several times," he told reporters.
"Hindi ako nanaginip sa aking statement. Siguro nagkamali lang sila sa position but the word blacklisting came from the ambassador and we'd like to stand by that statement that he mentioned blacklisting several times," he added.
Zubiri said he was shocked by the Chinese embassy's denial.
"I think it should have just been a clarification. Kasi clarification would mean clarify what the ambassador has said. But misinformation, lumalabas na para akong Marites na nagbibigay ng maling information or tinatawag na fake news. Eh di naman fake news yun eh daming nakakinig sa kanya.
"Sya talaga ang nagkamali hindi kami, ang daming witness. Sya ang nagkamali. Maybe the misinformation came from…we were misinformed by the ambassador possibly," he said.
Meanwhile, China expressed gratitude to the Philippines for halting POGO operations and rescuing Chinese nationals.
"It is appreciated that relevant Philippine law enforcement agencies rescued a number of Chinese citizens and shut down some POGO companies during their operations," the Chinese Embassy in Manila said in a statement.