A Filipino teenager named Zoe Gabriel in Singapore shared a TikTok video on Sunday expressing her excitement about receiving a stylish black Charles & Keith Double Handle Tote Bag from her father as a gift, which cost S$79.90.
However, some TikTok users criticized her for calling it her "first luxury bag."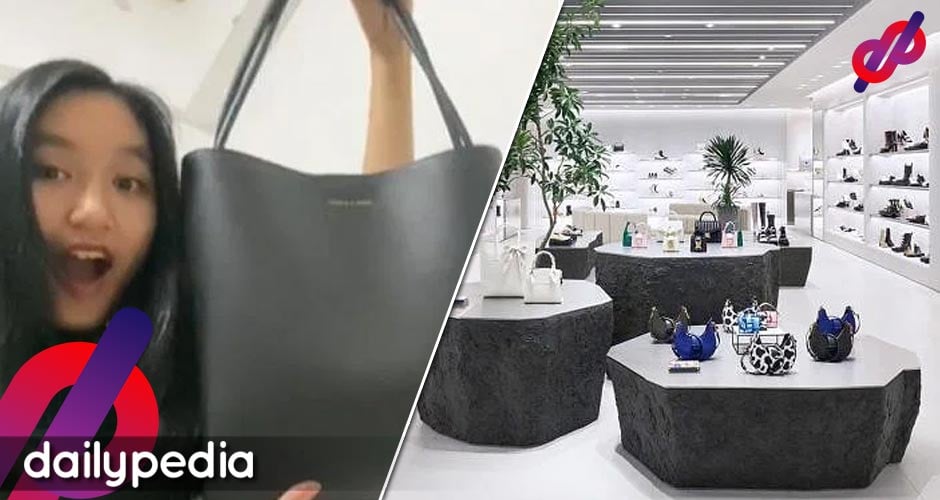 Gabriel, who is 17 years old and is known as "Zohtaco" on TikTok, received praise from many people for the way she gracefully handled the criticism she encountered from some TikTok users. As a result, she and her father were invited to meet the founders of the Singapore fashion chain known for shoes and bags. This is the company that produced the bag she received as a gift.
On Thursday, Gabriel shared a photo on Instagram of herself and her father in front of the headquarters of Charles & Keith. She expressed her excitement about visiting the company and learning more about what takes place behind the scenes. She shared that the experience was fun; everyone around was very accommodating and they got the chance to get to know the owner of the company a little better. She also thanked everyone for their support.
 

View this post on Instagram

 
Charles & Keith thanked her for her visit in their response to her post.
The owners expressed pleasure in having been visited by Gabriel and her father at the HQ office. Moreover, they hoped that both had a "meaningful" experience with Charles & Keith and enjoyed the lunch prepared for them.
Prior to the meet and greet, Gabriel had shared a video of herself opening a Charles and Keith tote bag, captioning it "my first luxury bag ;))" and expressing gratitude to her father.
The post received a number of negative comments such as: "Who's going to tell her?" accompanied by a laughing emoji; and "calling Charles & Keith a luxury brand is a stretch."
The harshness of those comments ignited a wave of supportive responses, with people defending Gabriel such as: "I love the bag! It's timeless. Enjoy it girl"; and "Congratulations dear! Happy for you."
The video has now accumulated over 6.6 million views, with more than half a million likes and almost 18,000 comments. In a video responding to the comment "who's gonna tell her?" Gabriel revealed that she did not have much growing up and that her family struggled to afford simple items like bread from Bread Talk, which was considered a luxury for them. She narrated, "When we first moved to Singapore, every time we passed by a store, my parents would just say next time. But next time we'd never come."
"Your comment spoke volumes on how ignorant you seem because of your wealth. To you, an S$80 bag may not be a luxury. For me and my family, it is a lot. And I'm so grateful that my dad was able to get me one. He worked so hard for that," she said, choking up.
"I can't believe I got hate over a bag that I was so excited to have," she added.