Comedian Tim Tayag has angered netizens after blasting Filipino Starbucks baristas for making small talk with customers.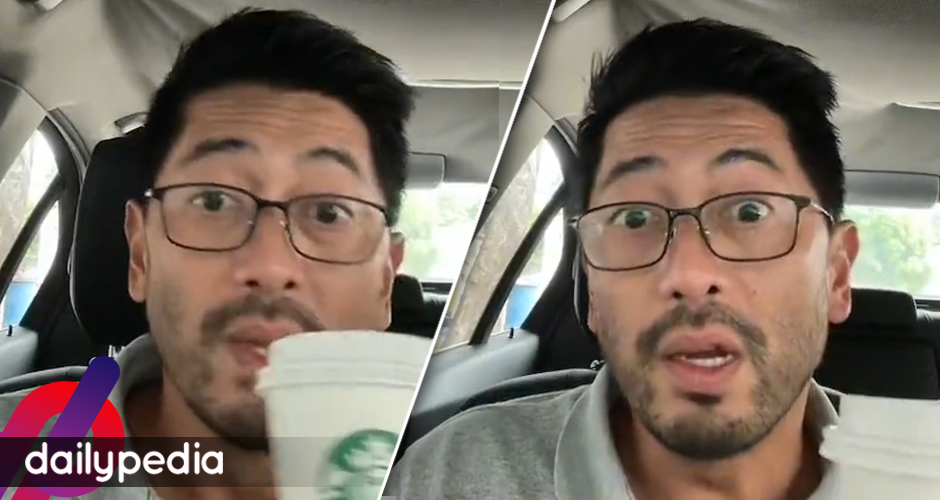 In a TikTok video, Tayag said he'd love to see baristas give him his coffee without asking him any personal questions.
"It's too early in the morning. I haven't had my caffeine. The small chit-chat doesn't work here [in the Philippines]."
"Just give me my coffee. Let me pay for it. End of transaction," he said.
He further urged baristas to stop trying to make rapport every time he orders or he'll buy from a different coffee shop.
"We don't need to be friends. We don't need to know anything about our lives or anything that we do. So please, just give me my coffee because if you don't stop doing this I may just go to a different coffee shop.
"Sorry Starbucks baristas," he added.
Netizens didn't take kindly to what Tayag said and attacked him.
This proves na mas madali talaga for people to be rude than to be kind, ano? Sa totoo lang, adversity won't show your true colors – privilege will.

I mean, napakahirap ba magsmile back? Mag-nod in acknowledgment? Ilang muscles ba gagamitin mo para diyan? What a douche. https://t.co/WDwRcFgiQC

— Rome (@jeromepelaez) September 2, 2022
Starbucks employees are advised to converse with customers, and many do not see any problem with that.
this is a terrible take lmao im an introvert and i generally hate small talk but if its a barista trying to be friendly to make their job a little more fun im not gonna be mad about it??? some people really just say random shit for no reason 😭 https://t.co/Kvd2eYfffZ

— denise⁷ 🥳 namkooktember (@bakbakjimin) September 2, 2022
As an introvert, I actually appreciate it when service workers or taxi drivers make small talk, and hindi sila natuturn off sa standoffish aura ko. https://t.co/l0RvERaUY9

— Reject the Illegitimate Marcos Regime! (@Pulahan14) September 2, 2022
Netizens said Tayag could smile and let baristas know he isn't interested in making small talk.
ako na friendship ko agad yung mga barista ng bawat sb na pinupuntahan ko: 👁️👄👁️

it doesnt take even 5% of your energy to smile & reply! kahit one-word replies lang, it won't hurt 🙂 stop making their job unbearable bc of people like you. https://t.co/r2ubS7X809

— bee ♡ / sept comms soon 🚫 (@kwinbih) September 2, 2022
Reddit also went after Tayag. "It's not because he hasn't had his coffee yet, he is just an ass. Kidding aside, let the baristas do what they are doing since I bet you they don't like doing it," said a Reddit user.
"Don't take this personally, but your take, Tim Tayag is idiotic, you said it yourself it's company policy, so why take it out on the baristas who are just doing their work as per their workplace directive. If you don't like it so much, maybe stop going there and find another coffee shop or let Starbucks corporate office know?" said another.
upper petib men are the worst kind. everyone in service industry are forced to be nice, chit chat, build rapport w ugly customers like you but here we are getting a lame ass tiktok from trying to do our job properly. tangina. https://t.co/9LESkq7AIX

— yanez 🏗 (@aespat2022) September 2, 2022
It appears Tayag just hates baristas based on his past tweets.
dude has a one sided beef with baristas good lord https://t.co/4HNBYgeqP4 pic.twitter.com/yOitF4uhk3

— migs 🍕 SEULO SOON (@seulsb) September 2, 2022
His stand-up on YouTube also now has negative comments following his viral rant.