Lian Paz advises that people should not linger on the past and should just focus on the present. After her name made the rounds on social media, she shared this message after LJ Reyes, and Paolo Contis recently broke up.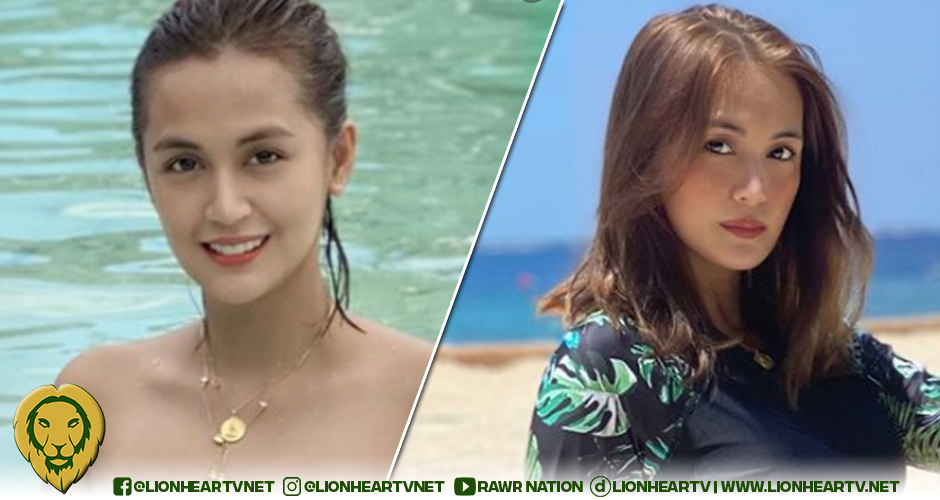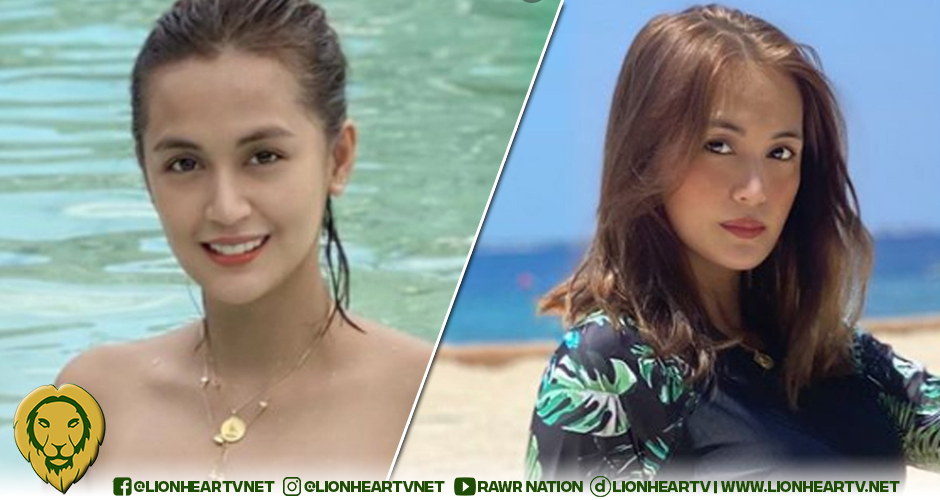 Paz was previously married to Contis, and netizens claimed that he simply repeated his acts to Paz with Reyes.
In her recent Instagram story, Paz posted that the 'past is past.'
"Everyday is a new day, whatever happened yesterday belongs to the past. We have to be thankful for the present. God is good! All the time!!!!"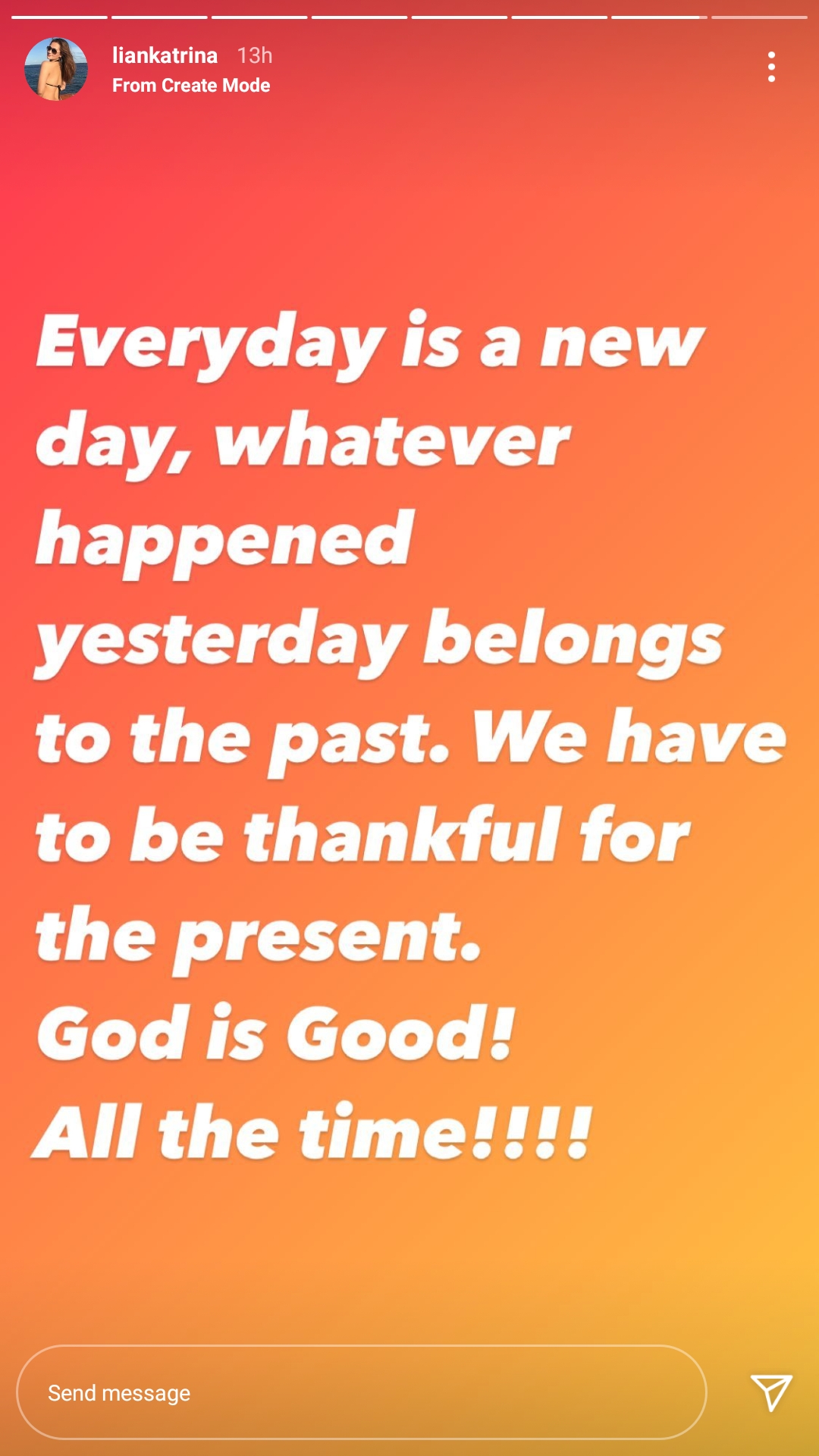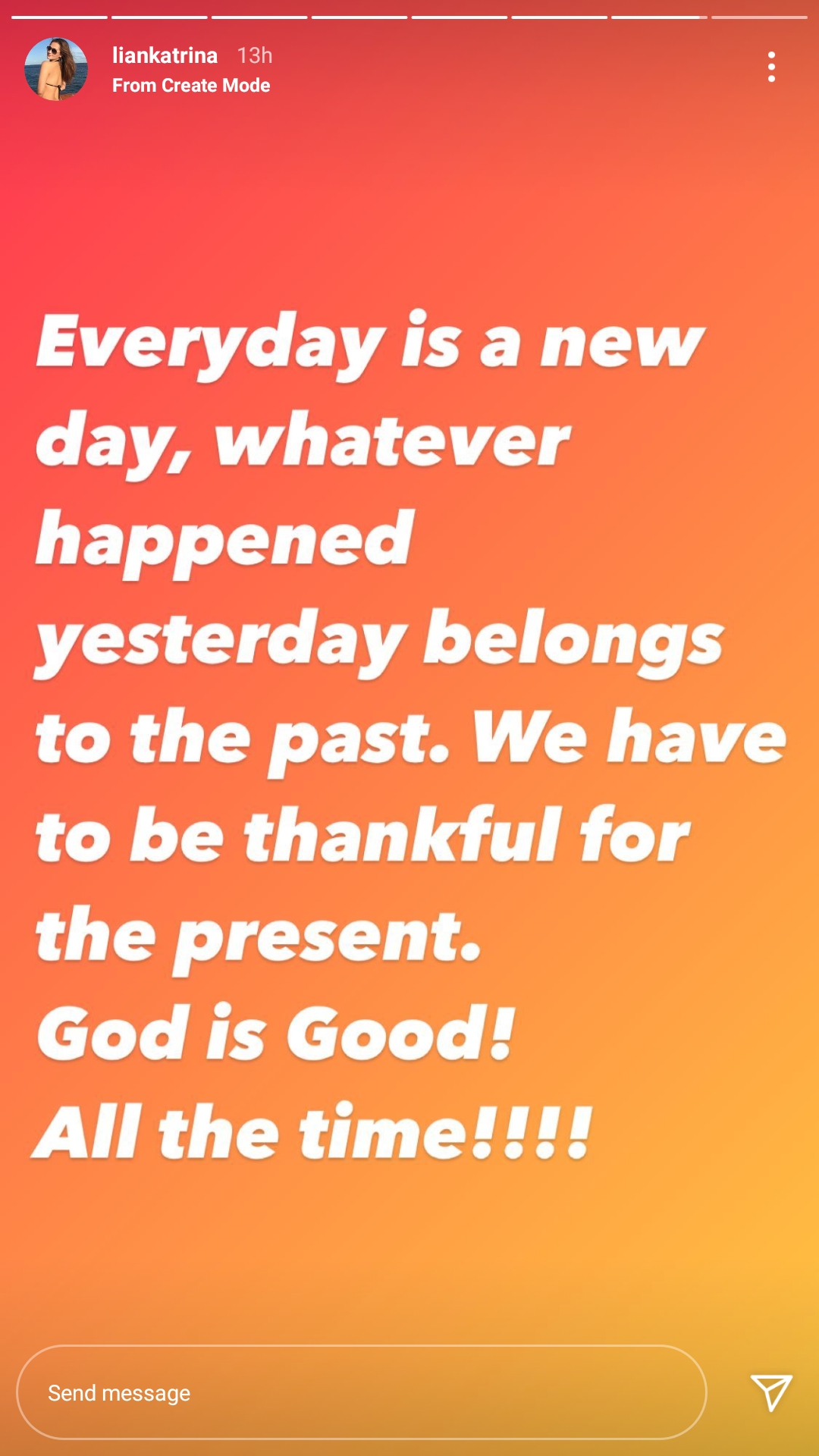 On their breakup with Contis, Paz and Reyes mentioned that the actotr simply lost interest or have fallen out of love with them.
Netizens noted how they see a pattern on how Contis left his previous partners.
He had third-party and money issues with them. He also has kids with them.
Contis and Paz had two kids named Xalene and Xonia, while he and Reyes had one kid, summer Ayana.
Paz previously noted that he .
Despite being dragged into the Contis-Reyes issue, Paz still promoted positivity and encouraged the people to move forward.
She is currently happily married to John Cabahug, whom she addressed as the 'father' of her daughter.