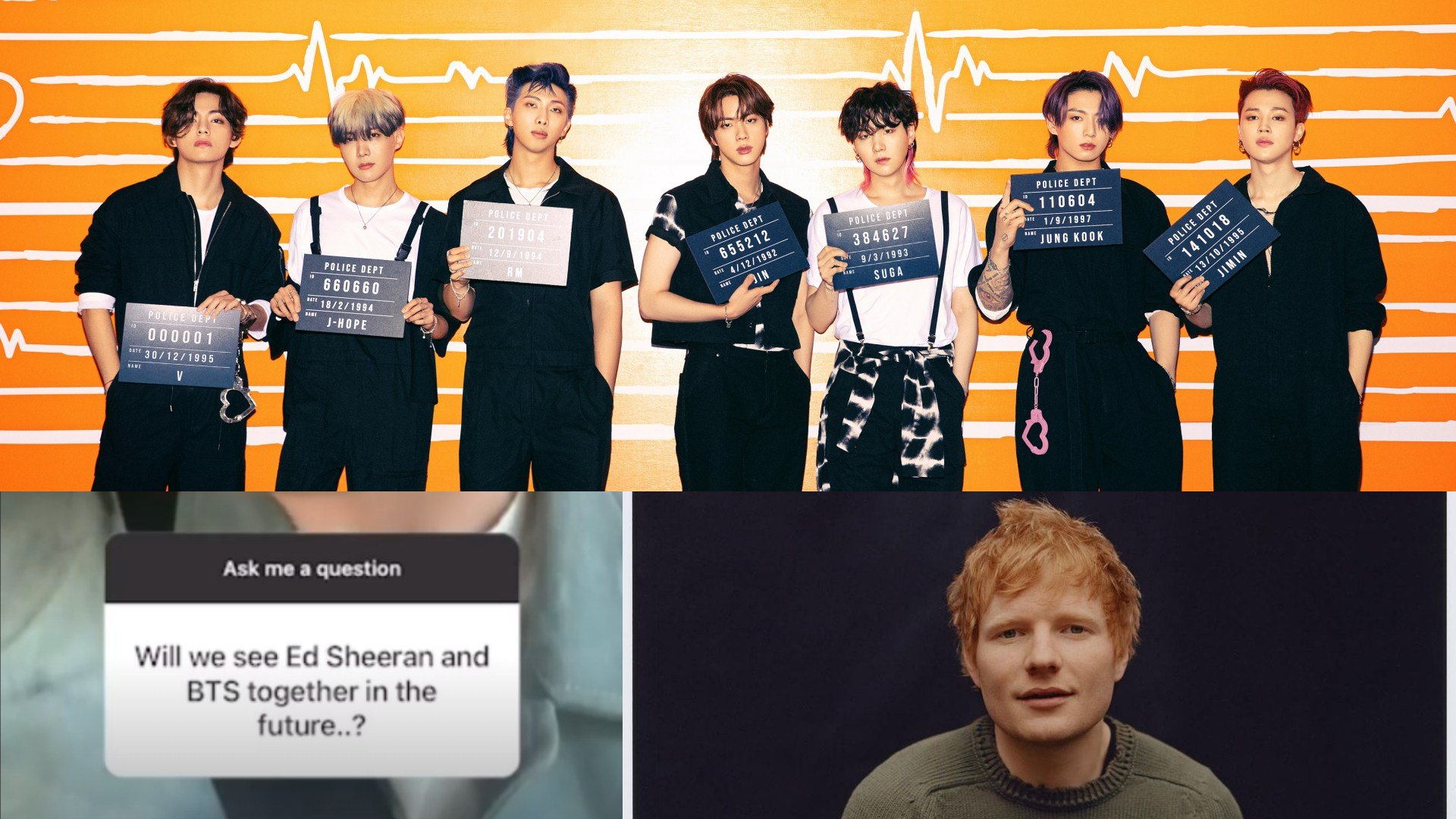 Photo credit: BIGHIT_MUSIC/Twitter, Ed Sheeran (teddysphotos)/Instagram story
A collaboration between Ed Sheeran and BTS is happening! We bet that ARMY is not only excited to hear the upcoming collaboration. Sheerios will love knowing that their legendary artist is coming up with a new song!
READ: BTS drops 'Cream' concept photos for 'Butter' album, asks for 'Permission to Dance'
Sure, BTS has worked with various artists over the years but now the group is poised to release another collaboration soon with one of the most talented singer-songwriters in recent years, Ed Sheeran.
WATCH: Ed Sheeran comes back with some "Bad Habits"
Recently, Ed guested on Most Requested Live to promote his latest single "Bad Habits."
During the interview, the artist was asked about his thoughts on BTS. He shared that he just worked with the group not too long ago as he wrote one of the songs for their new record.
Hmmm...interesting!
As diehard ARMY will recall, this isn't their first collaboration. Sheeran and BTS previously teamed up for the "Make It Right" track from the album Map of the Soul: Persona.
In case 'di ka pa rin naniniwala sa balita, Ed Sheeran also confirmed the news during an IG live Q&A session. Of course, viewers had to ask about the BTS track, right? The "Tenerife Sea" singer revealed that he wrote a song for the group, saying, "Well, yes. A new song is coming soon."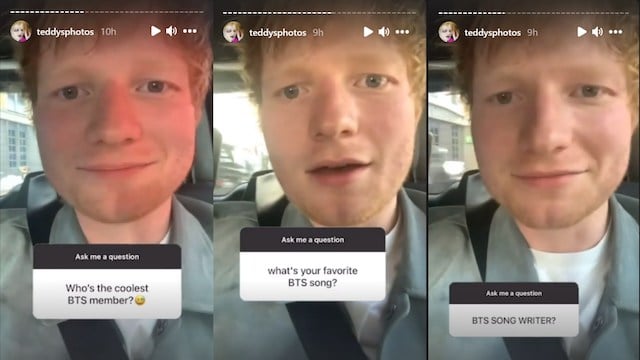 Photo credit: Ed Sheeran (teddysphotos)/Instagram story
But the BTS questions didn't end there! A fan asked, "What's your favorite BTS song?"
Ed Sheeran said that his favorite BTS song is the group's most recent one. Hint, hint!
He answered, "I'd say my favorite BTS song is their new song, 'Permission to Dance.'"
Confirmed na confirmed na, ARMYs!
Furthermore, Ed stated, "I believe it's their next single," and described it as "very dancey."
Get ready for a bop, y'all!
Ed Sheeran was also asked who his favorite member of BTS is, and he responded with a remark that every ARMY can relate to. He shared, "Well, they're all as cool as each other. I'm never going to win saying someone is cooler than someone else. I think they're all great."
Fair enough, Ed. Lahat naman kasi talaga sila magaling!
A Big Hit Entertainment source also revealed, "It is true that Ed Sheeran is contributing to BTS's forthcoming single."
Whether or not the singer intended to reveal the title of BTS's new song, many fans were ecstatic and immediately headed to social media to express their anticipation.

Photo credit: taesoothe/Twitter

Photo credit: BTSOriented/Twitter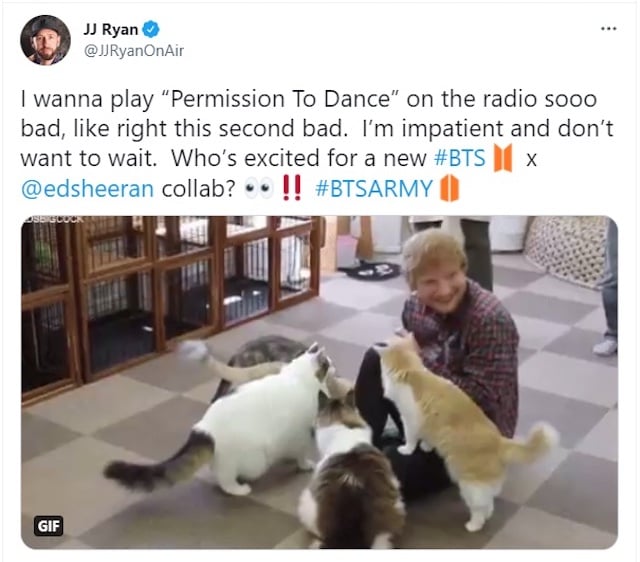 Photo credit: JJRyanOnAir/Twitter
When kaya ang release ng Music Video? Perhaps, permission to spill the tea, Mr. Sheeran? Hihi!
While we wait for more details, stans can order their BTS Butter CD from the Weverse shop. The physical copy will be available starting July 9.
Kaya ARMYs, don't forget to book your orders bago magka ubusan!
What do you think about the collaboration?
Will we see Ed Sheeran in the "Permission to Dance" MV?