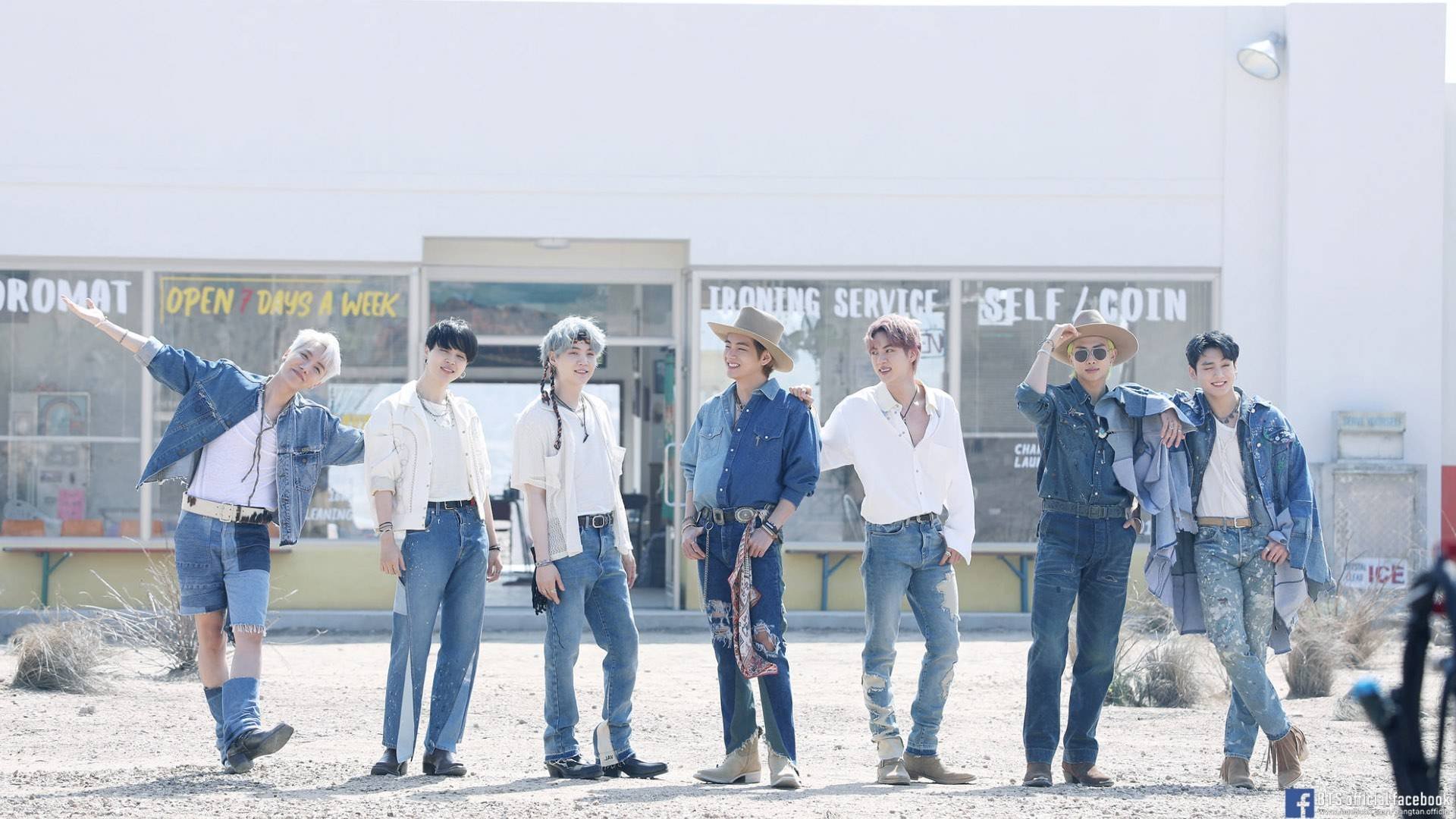 Photo credit: Big Hit Entertainment/Facebook
By Ica Hontiveros-Cheng
Good news for ARMYs: There's a chance your random BTS-inspired dance clip might make it to the band's next music video!
On its bulletin, YouTube announced its plan with Big Hit Music to invite people from around the globe to post YouTube Shorts of themselves moving to the beat of BTS' "Permission to Dance." The partnership is calling netizens to "(replicate) the core dance moves" performed in the official music video; these moves include the "International Sign" gestures, bearing "joy," "dance," and "peace." People can mix it up with their own style, of course, YouTube said.
Starting this Friday (July 23) up to August 14, YouTube and Big Hit will go through the 15-second Shorts carrying the hashtags #PermissiontoDance and #Shorts. They will then compile the chosen faves in a new video.
"Just as 'Permission to Dance' sends the message that you don't have to ask anyone for permission to dance, we hope that we can bring people all over the world together to dance along with us, free of any limits or (constraints). We are very excited to watch this challenge come to life on YouTube Shorts and can't wait to see what you all create," Big Hit Music President Shin Young Jae said in the press release.
READ: Broadcaster Anthony Taberna calls on fellow parents to let children stan BTS
This project is YouTube Shorts' first worldwide dance challenge as part of the new feature's expansion. It was no question then that YouTube quickly collaborated with the hugely popular and highly influential BTS.
"BTS are global icons," YouTube's Global Head of Music Lyor Cohen said in the release. "Breaking record after record on YouTube, BTS' immense contribution to the world of music has made them an undeniable force. We are humbled to be partnering with them on the Permission to Dance challenge on YouTube Shorts, helping to spread happiness and build lasting connections amongst their fans on YouTube across the globe."
"We are stoked to see the ARMY dance!"
Easily climbing up to one of this month's trending topics, BTS made its TV debut performance of "Permission to Dance" on The Tonight Show Starring Jimmy Fallon
Meanwhile, the band's official music video premiered a little earlier on YouTube. Now at over 181 million views, the video gave BTS their fifth slot on YouTube's top 10, all-time biggest 24-hour music debut list. The band now owns half of the spots including #1 for "Butter" and #2 for "Dynamite," YouTube reported.
ALSO READ: No Psy but BTS play on as Seoul bans fast gym music