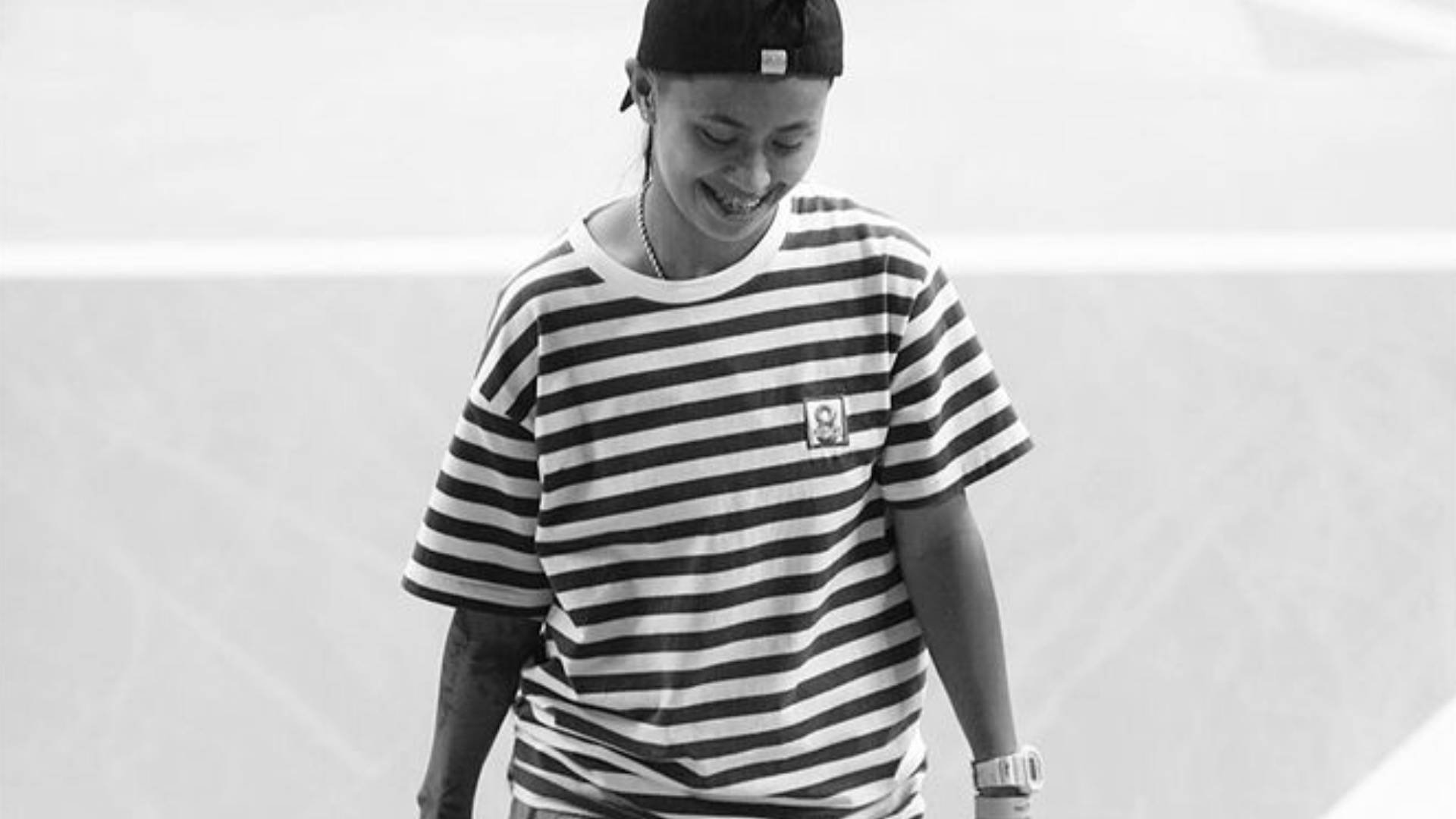 Photo credit: Dani Bautista/Instagram
By Ica Hontiveros-Cheng
Margielyn Didal, 22 from Cebu City, shares a life story that's a bit like Cinderella's. No glittering gown nor prince nor grand ball here, though. Instead, at the end of her story, she has the Tokyo 2020 Olympics as her main event and her skateboard as her glass slippers.
Humble origins
Long before this fairytale part of her skateboarding journey, however, Didal lived rather humbly. The second of five siblings was raised by hardworking but hard up parents—her father was a carpenter, while her mom was a kwek-kwek (quail egg) vendor/part-time masseuse whom she herself used to help on the streets.
The streets practically became Didal's world growing up. Parks and abandoned areas became her little escape from the squalor, as she picked up (err, borrowed) her first skateboard at 12.
Didal started playing more frequently with other boys, some of whom she'd eventually dominate in small contests. She has since become so committed to the sport, even if it was something once thought as "illegal" especially by the local police.
"It felt normal (like I was) floating and that was super cool," Didal told Olympic News about her first experience. "And on the same day, someone tried to teach me how to do some tricks and I learned it the same day."
"(Skateboarding) is the best way to escape problems for me. Sometimes, if you (are) overthinking on a skateboard you can't think of other stuff, you only need to think of the skateboard yourself and the trick."
But it wasn't just all fun and games. As Didal navigated the streets either selling or skateboarding, she had to watch other underprivileged kids being forced to "do bad things." Yet, this only inspired her as she sought to reach out further in her career.
READ: Didal kisses podium bid goodbye as 13-year-olds rule Olympic skateboarding
The young champ
Didal, then at 13, was discovered by Dani Bautista, who had lent her his boards back in the day. Didal eventually turned to him as her coach, right to this day.
Most people are only getting to know Didal now following her Olympics entry. But even before her still-remarkable seventh place finish in the debuting women's street skateboarding final event, the smiley Cebuana has already gained traction in other international events.
Didal won gold at the 2018 Asian Games in Jakarta, before clinching two golds at the 2019 Southeast Asian Games held in the Philippines. She became the first Filipino to take part in prestigious global skateboarding events including the 2018 X Games Minneapolis and the 2019 Street League Skateboarding in London. Last March, she also won the Asia Skater of the Year Award, including top honors in the Style for Miles and Fastest Feet in the East categories.
Didal's journey to the Olympics is also another interesting story to tell. In a podcast with Rappler, Didal shared that she and her family had to become creative for her training. What lockdown? Didal's dad built the Olympian her very own skatepark at home, as her practice venue en route to the Games.
In the latter part of 2020, still under lockdown, Didal was finally allowed to train in the skatepark next to Hoops Dome in Lapu-Lapu City, with the police escorting her back and forth. Months later, with SKATE Pilipinas' help, she'd train with fellow world-renowned national athletes Cindy Serna and Mac Feliciano right in Cebu. Didal then flew to Los Angeles, California for further training, months closer to the Olympic opening.
Didal might not have brought home a medal from the Games. But that didn't make her any less inspiring and endearing to the world. There in Tokyo, Didal displayed admirable sportsmanship, even being dubbed as the "life of the party" during the qualifying rounds. Her dancing and smiling schtick was all documented for amused Twitter to celebrate. Even the Tokyo Olympics' official Twitter account joined in the fun:
No way but up
It's only the start of greater things for the ever-humble, ever-cheerful Didal, who is also part of the Olympic solidarity scholar program. (The International Olympic Committee organized the program "to give talented athletes from less advantaged countries an equal chance of reaching the Games and succeeding in the Olympic arena.") Commencing her Olympics stint, Didal did by bringing pride to the Philippines not just with her topnotch skateboarding skills. She went there reminding everyone to, well, just enjoy the game.
And was she successful at that.
Beyond skateboarding, Didal has become a youth ambassador in her own right. She's been pushing for more skateparks and other facilities in the country, in an effort to help young dreamers—something she once was, too—reach their full potential in the sport. She basically wants to give back.
Though, for now, Didal is already doing much of that as the family breadwinner. Besides finishing top in competitions to earn her keep and more, she has been doing brand ambassadorships and streetwear design on the side.
Didal is everyone's newest "influencer," if you may, especially after landing a spot on TIME Magazine's list of 25 most influential teens (the only Pinoy to make it!) in 2018 and on Forbes Asia Magazine's 30 under 30 list in 2019.
All said, Didal's stint at the Tokyo 2020 Olympics hopefully draws more awareness to the skateboarding sport. And, of greater importance, more support.
View this post on Instagram
ALSO READ: Positive vibes all throughout Olympic competition make Didal a clear winner