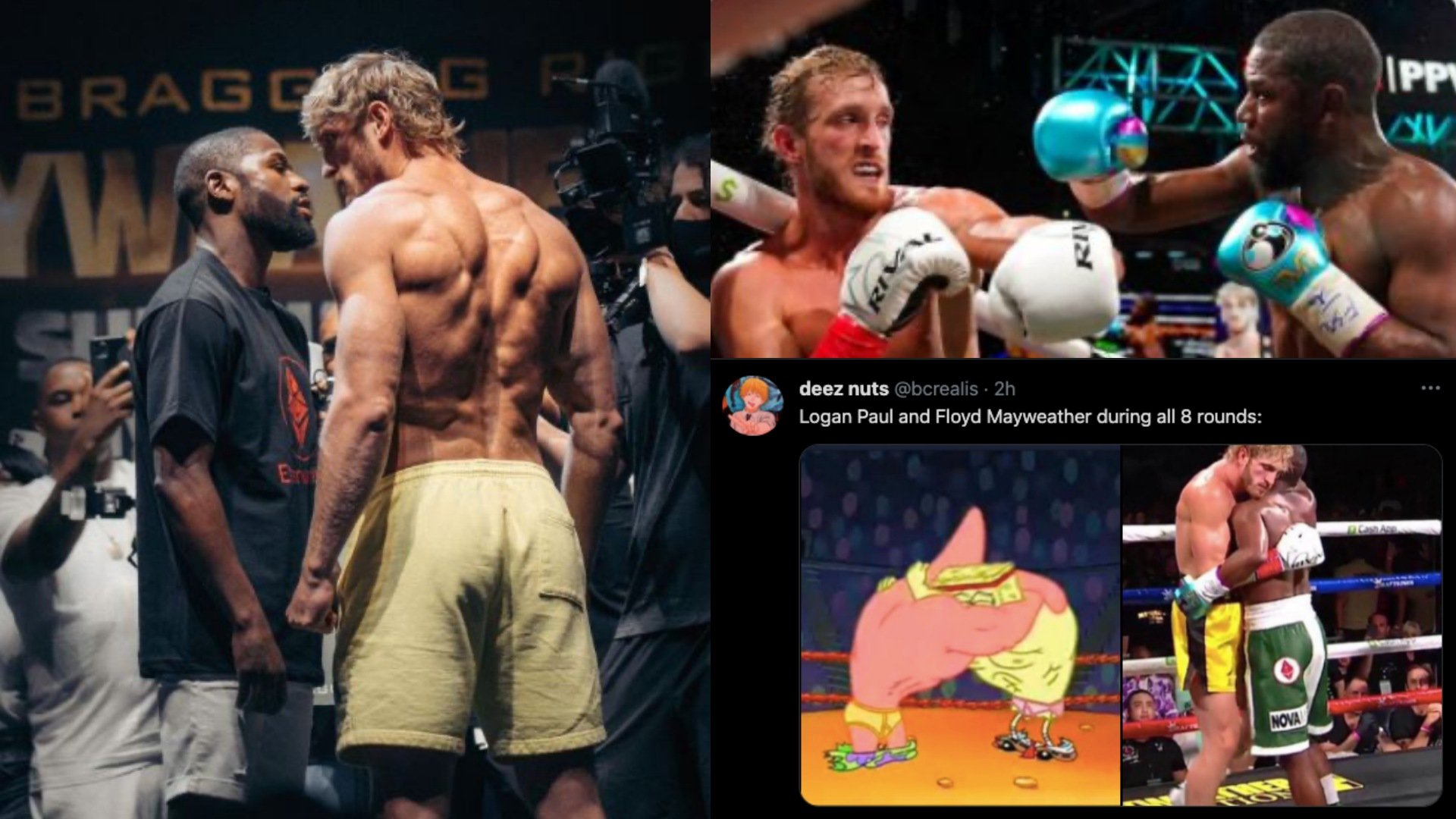 Photo credit: Sky Sports News/Twitter, Logan Paul Instagram, bcrealis/Twitter
The exhibition boxing match between Logan Paul and Floyd Mayweather took place on Sunday (Monday, Philippine time). Yes, that Logan Paul.
READ: Mayweather to face YouTuber star Logan Paul in boxing exhibition
If your reaction is a resounding, "What?" "Why?" "Who?" then you're not alone. We are also wondering how did a controversial YouTuber get a chance to share the ring with one of the biggest names in boxing? (Even if we are conditioned to dislike Mayweather as Pinoy boxing fans, we have to state the facts.)
So how did this match come into existence in the first place? Well, money talks!
Logan Paul has stirred up controversy in the past and was even downright problematic for the most part of his "career" but we must begrudgingly admit that the vlogger has a knack for generating hype.
READ: Brawl ensues as Mayweather faces off with YouTube star Logan Paul
These days, social media buzz is all you need to command a big pay day, and we know Floyd (whose moniker is literally "Money") is all about that cash.
Anyway, the undefeated pound-for-pound great agreed to come out of retirement for a guaranteed $10 million payday for a glorified 8-round workout. Plus, he's also entitled to a fight purse that could amount to $100 million (around 4 billion pesos) depending on pay-per-views, since he is guaranteed 50% of PPV earnings.
READ: Mayweather-Logan Paul boxing exhibition goes the distance
Photo credit: YoFozz/Twitter
Real talk, that amount of dough would make us go back into the ring. Mayweather shares our sentiment and says, "I retired from boxing, but I did not retire from entertainment and making money."
Well, there you have it. It came from the man himself. This bout is clearly just for show and a quick way to make millions. Say what you will about Mayweather but he is making some mad bank.
I mean, it's really hard to take this one seriously. Mayweather has an unblemished professional record of 50-0, with wins over Manny Pacquiao, Canelo Alvarez, Juan Manuel Marquez, and Oscar De La Hoya, among many others.
Paul, on the other hand, probably wanted to take his troll antics elsewhere and decided to become a boxer.
In case you don't know, he also lost his FIRST AND ONLY professional bout against rapper KSI before his exhibition with Mayweather.
Now, let's move on to the "fight." As expected, Mayweather totally played around his noob of a foe inside the ring.
There was even a time in the second round where it seemed like Floyd did not even bother throwing a punch.
Mayweather had a ton of fun and even allowed Paul to get his licks, as the online personality punched himself out before the end of round 1. Money, of course, blocked all those punches and got back to his corner smiling.
He practically coasted through the ensuing seven rounds, and barely broke a sweat. He did not punch as much, but showcased that his counter strikes are still sharp as ever.
The retired pro boxer could have K.O.'ed Paul at any time but he decided to just stretch out the fight. That's a shame because it would have spiced things up during this snooze fest.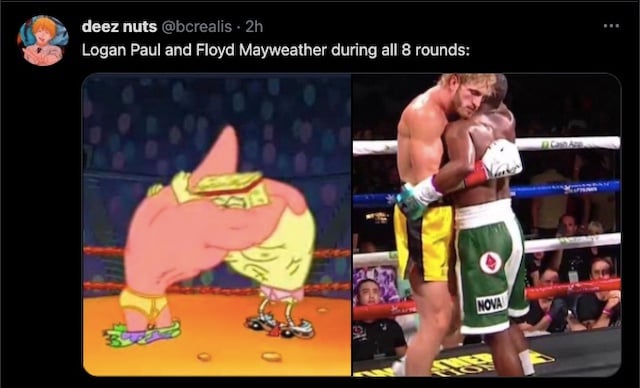 Photo credit: bcrealis/Twitter
Paul, for his part, looked gassed after just one round and seemed like he was trying to survive there. It also shows that his brother Jake Paul, who has also pivoted from vlogging to boxing, is actually the better fighter. Real talk, they both have no business fighting professionals in the ring, but the younger Paul looks more capable in the ring.
It's pretty clear that Floyd won that match, but it's also not a good look on him that he did not knockout the wannabe boxer.
But since it's an exhibition bout, no official winner was declared.
Then again, the real winners of this match of course, are those who did not pay $50 dollars (almost 2,400 pesos) to watch this on pay-per-view.
It's hard to keep defending the sport when it's focused more on spectacle than actual skill. Mixed martial arts, of course, have taken some luster out of boxing in recent years.
Whether we like it or not, we'll probably see Logan Paul in the boxing ring again in the near future. Heck, he probably has his next opponent already lined up.
What do you think about Logan Paul's performance against Floyd Mayweather?
Do you think that Paul is now a contender or still a big pretender?
Do you think that Logan Paul is taking the sport seriously or is he just clowning around for the clout?