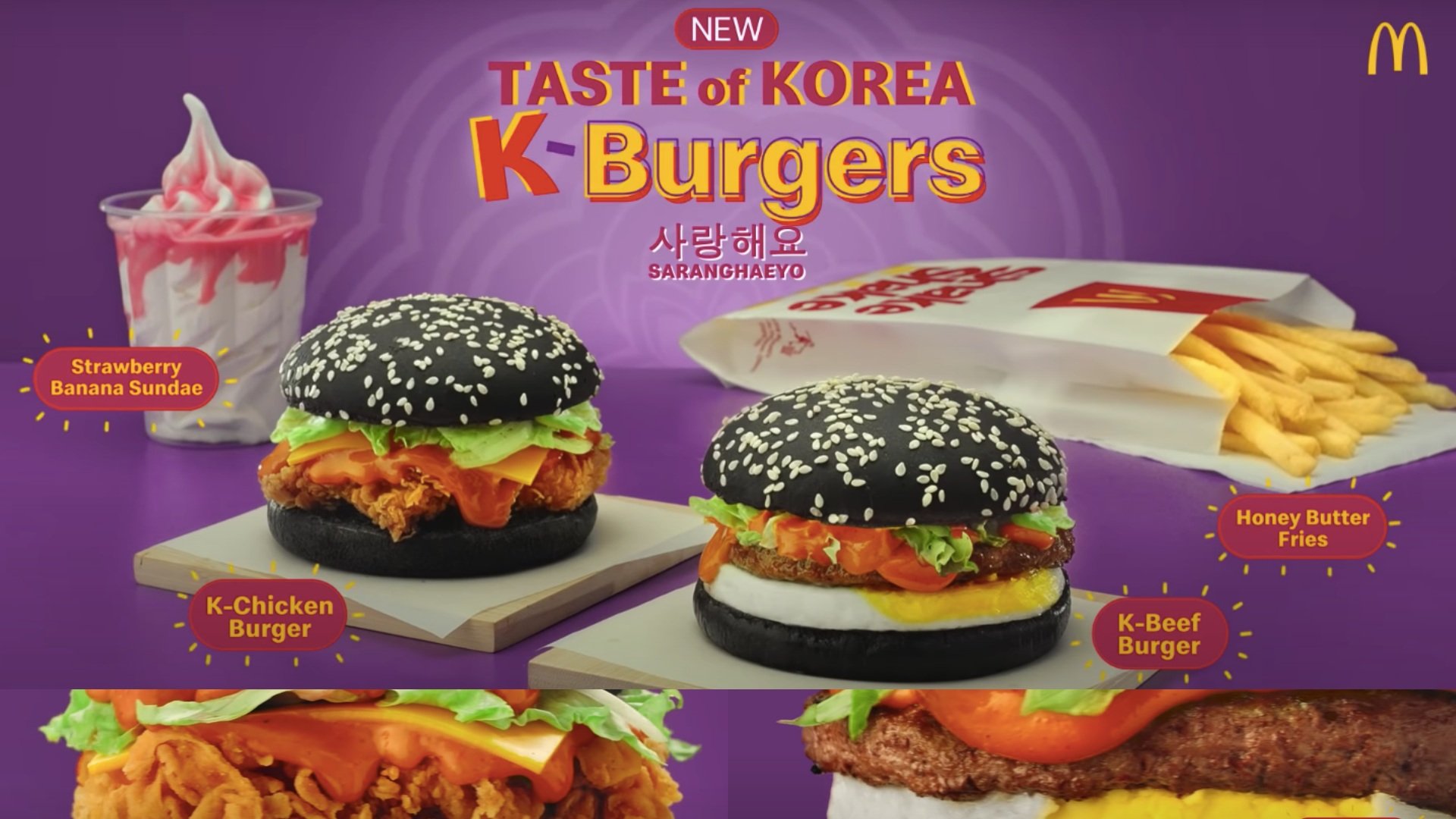 Photo credit: McDo Philippines YouTube channel
Nakakagutom ang newsfeed lately kasi naman may bagong pakulo ang McDo. The Taste of Korea K-Burgers bring the Hallyu wave to your hapag kainan. Check out their hype video below.
Okay, pero magkano naman siya? According to the McDelivery website here's the breakdown: K-Beef Burger and K-Chicken Burger are P160 ala carte and P206 per meal with fries and a drink. The Strawberry Banana Sundae is worth P35 and Shake Shake Honey Butter Fries is P65. Compared to the regular food, the limited-edition products are a bit pricier, especially the burgers, which is understandable since they have to source different ingredients. But is it worth the price and the hype? Pinoy Twitter decides!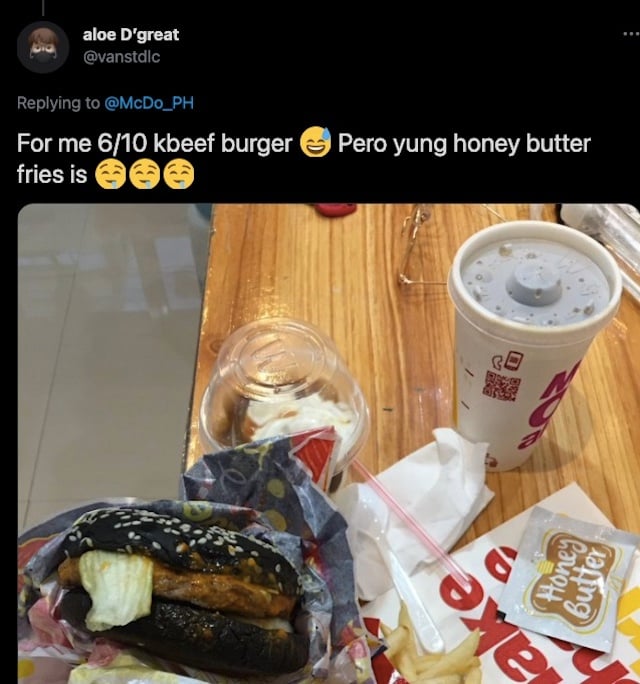 Photo credit: vanstdlc Twitter page

Photo credit: Gwyn_crnchzz Twitter page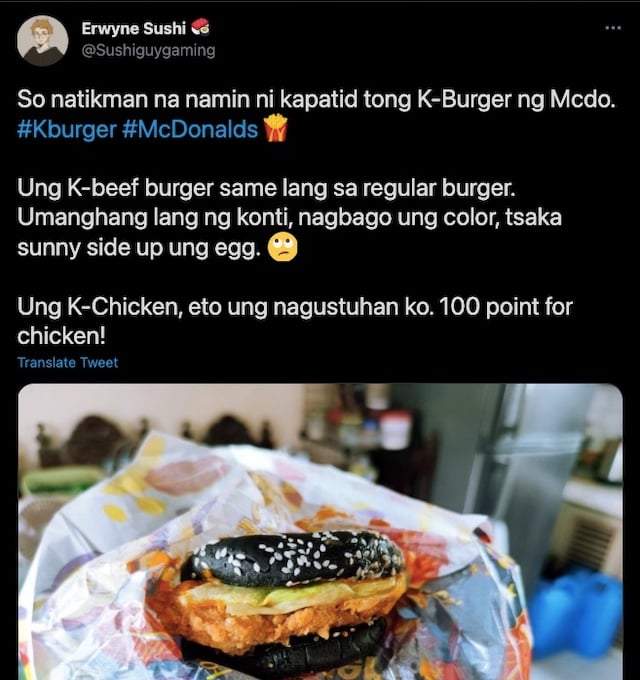 Photo credit: Sushiguygaming Twitter page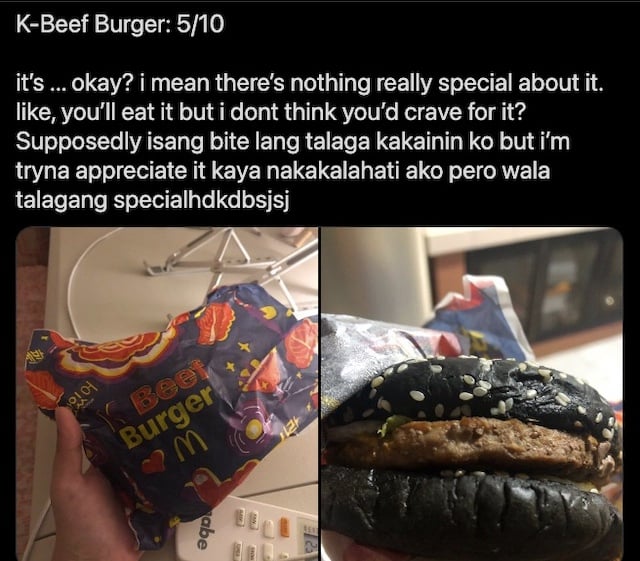 Photo credit: atpIipsthicc Twitter page
What's the verdict? The feedback has been polarizing with online users thinking it's the best, keri lang, or meh. (Marami rin ang nag-sabi that there's pleasant zing of spice thanks to the kimchi.) However, one thing most McDo-loving Pinoys can agree on is that the Honey Butter Fries rock! The Strawberry Banana Sundae has been receiving good reception as well. And then there are those who are craving for something else entirely.

Photo credit: demigodkyungsoo Twitter page
Well, the user has a point because McSpicy is life! So, what have we learned from this? People have different tastes so your mileage may vary. You can keep scrolling for reviews but the only way to confirm is to just try it out for yourself.
Have you tried the McDo's K-Food? What's your review?