TrueID releases produced videos from the top 5 pitch winners of the TrueID Click at BaiCon Pitch Competition, the first ever 'Shark Tank' for content creators in the Philippines.
Following the TrueID Click at BaiCon competition last October where top 5 winners were awarded Php 100,000 each for their content idea, TrueID has finally released their produced videos on its Facebook Page. This kicks off TrueID's vision to onboard local creators and give them a chance to step into the virtual international stage, along with TrueID's presence in other countries such as Thailand, Indonesia, and Vietnam.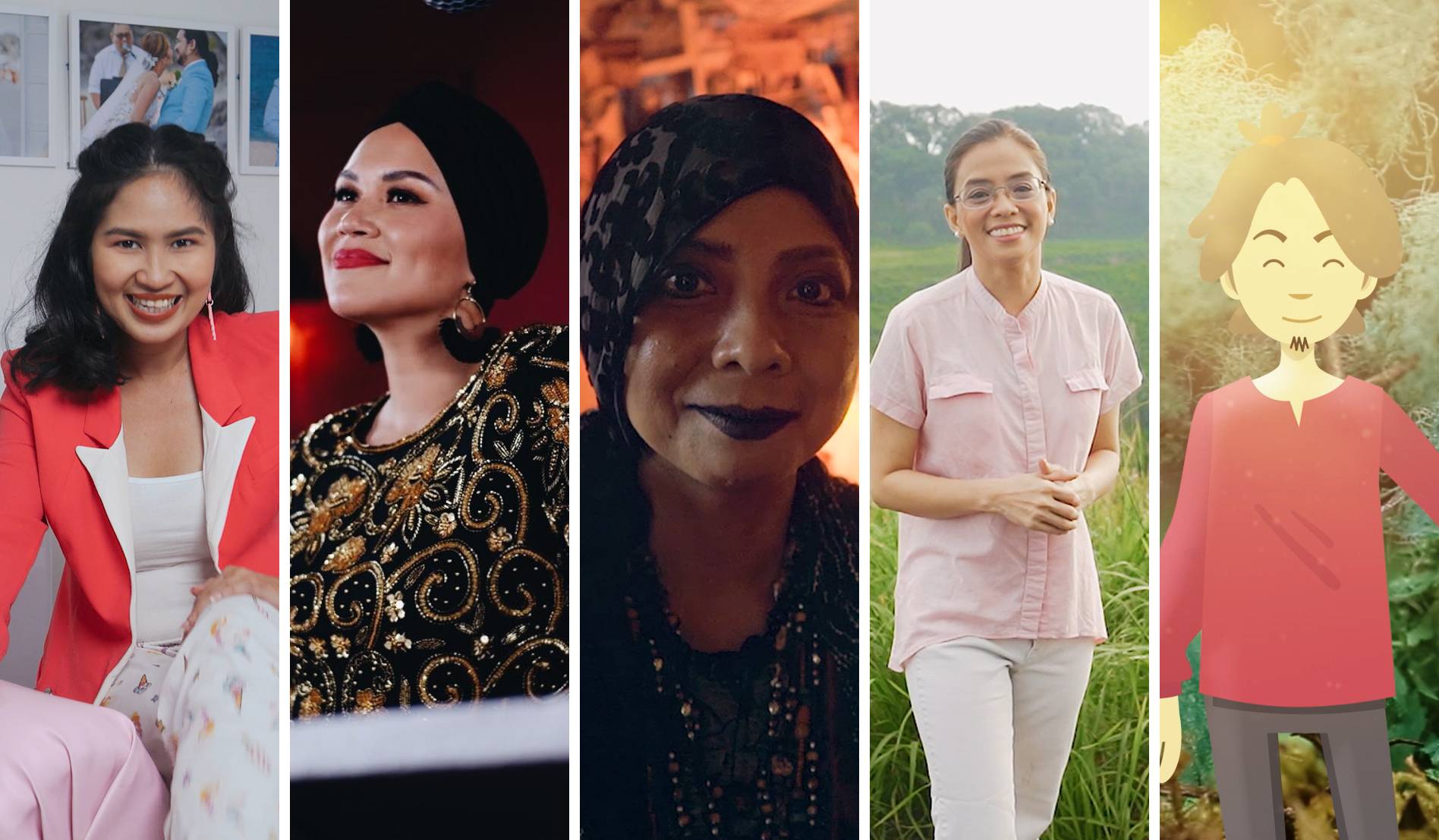 Here are the top 5 winners' videos which premiered on the TrueID Philippines page today:


Jelyn Patricio's "Your Typical Pinay Millennial Mom"
Struggles turn into a good laugh with Your Typical Pinay Millennial Mom. Jelyn Patricio (also known as The First Time Mommy) tackles the life of a typical Pinay Millennial Mom who wears different hats. The episode shows how her positivity and good vibes run her world to conquer her motherhood battles, starting with her breastfeeding journey.
Abby Asistio's "Maria Clara Rising"
Maria Clara Rising is a unique talk show celebrating the different facets of a modern Filipina. It is hosted by singer-songwriter and Alopecia Awareness advocate Abby Asistio. The episode centers on the particular traits of featured empowered pinay and her story, actress Kris Bernal.
Denise Dar Juan's "Online Kulam"
A mockumentary starring Aling Minerva--an online mangkukulam who takes requests via video calls from everyone as long as they pay. Together with her influencer niece, Cleverlyn, they help distressed people with their mundane problems.
Mary Anne Cayabyab's "Organized na Bahay, Organized na Buhay"
Organized na Bahay, Organized na Buhay initially started as an online class for home management last August 2020. It aims to build harmonious relationships at home and train the next generation. Maan Cayabyab (also known as Kayamaan) turned it into a show where she helps another mommy to apply the 5s--the Japanese method of organizing spaces for efficiency, effectivity, and safety, in their homes.
Oscar Morales' "Kwentuhang Kanto"
Kwentuhang Kanto is a cel animation made in miniature sets. The story circles on the life of Von, a young hustler trying to make ends meet in the Kingdom of Makari. Despite his persevering and positive attitude, he is still unlucky and unable to get his life together--until he meets the fairy, Marie Joanna. A life of joy with MJ awaits, but just how true is this happiness?
The content ideas were judged by TrueID's panel of judges during the TrueID Click at BaiCon Competition: Jako De Leon (Producer and Creators and Influencers Council of the Philippines Executive Director), Pia Roberto (TrueID Creatives and Content Production Manager), and Richard Juan (Actor/Host, Entrepreneur, and TrueID Ambassador). They evaluated the pitches based on CLICK: Creative execution, Likeability potential, Influencer presence, Cost efficiency, and Knockout concept.
What are your thoughts on the produced videos?
What is TrueID Click
TrueID Click (formerly TrueID Creators) is an online community of Filipino content creators who are passionate about learning and creating quality content that is real, relevant, and relatable. We aim to share and exchange knowledge with creators of different levels through discussions, learning resources, and events. Join our passionate community now: https://www.facebook.com/groups/trueidclick
If you're a creator, viewer, or both, TrueID is the place for you. Plug and play to experience digital infotainment and say hello to TrueID Philippines—visit www.trueid.ph for more details. Follow TrueID Philippines on Facebook, Twitter, and Instagram at @TrueIDPH.