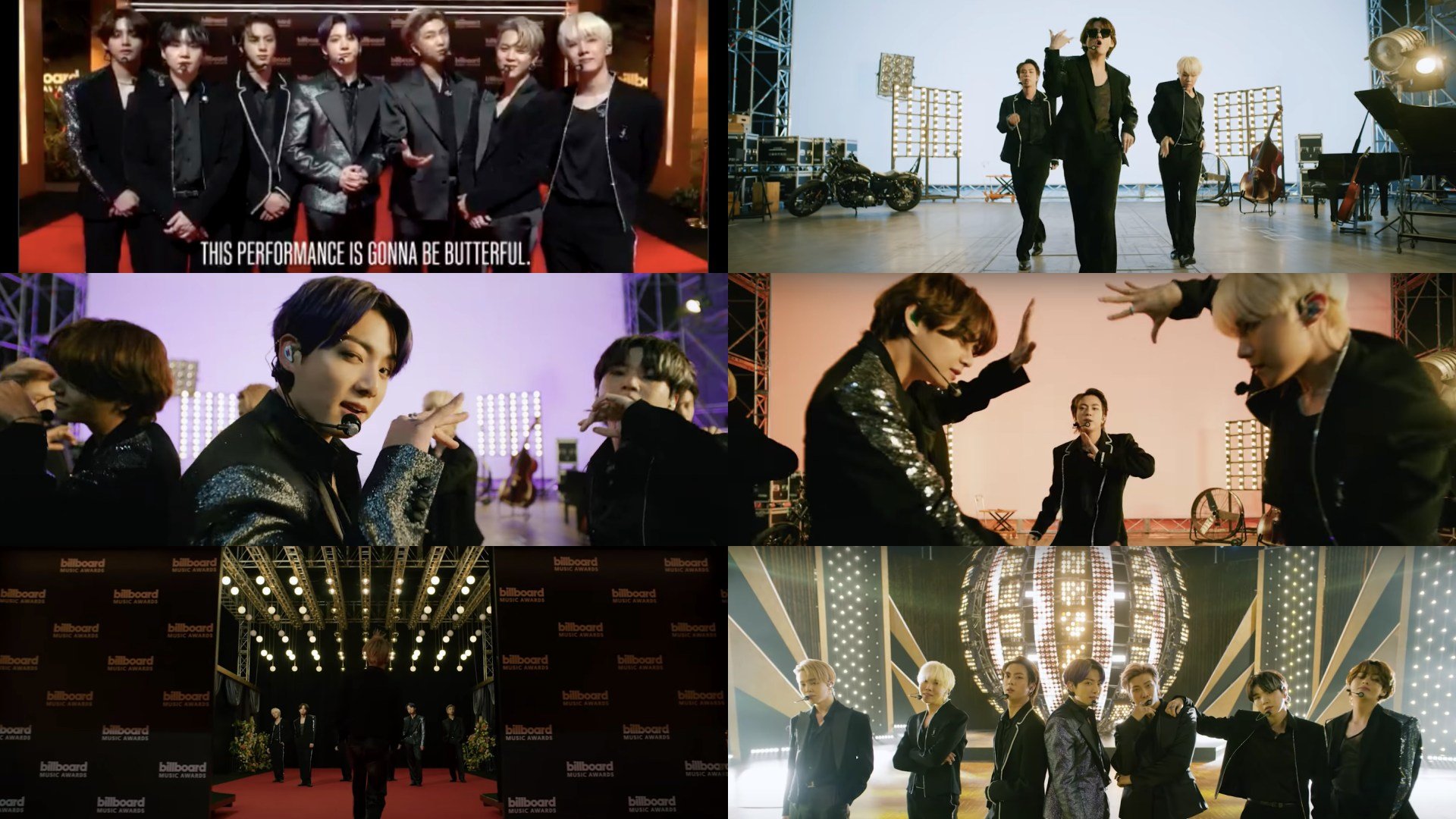 Photo credit: BangtanTV/YouTube
BTS dominates the Billboard Music Awards, in other news, water is wet. Was there ever any doubt that our boys would be running several victory laps and sweep the BBMAs?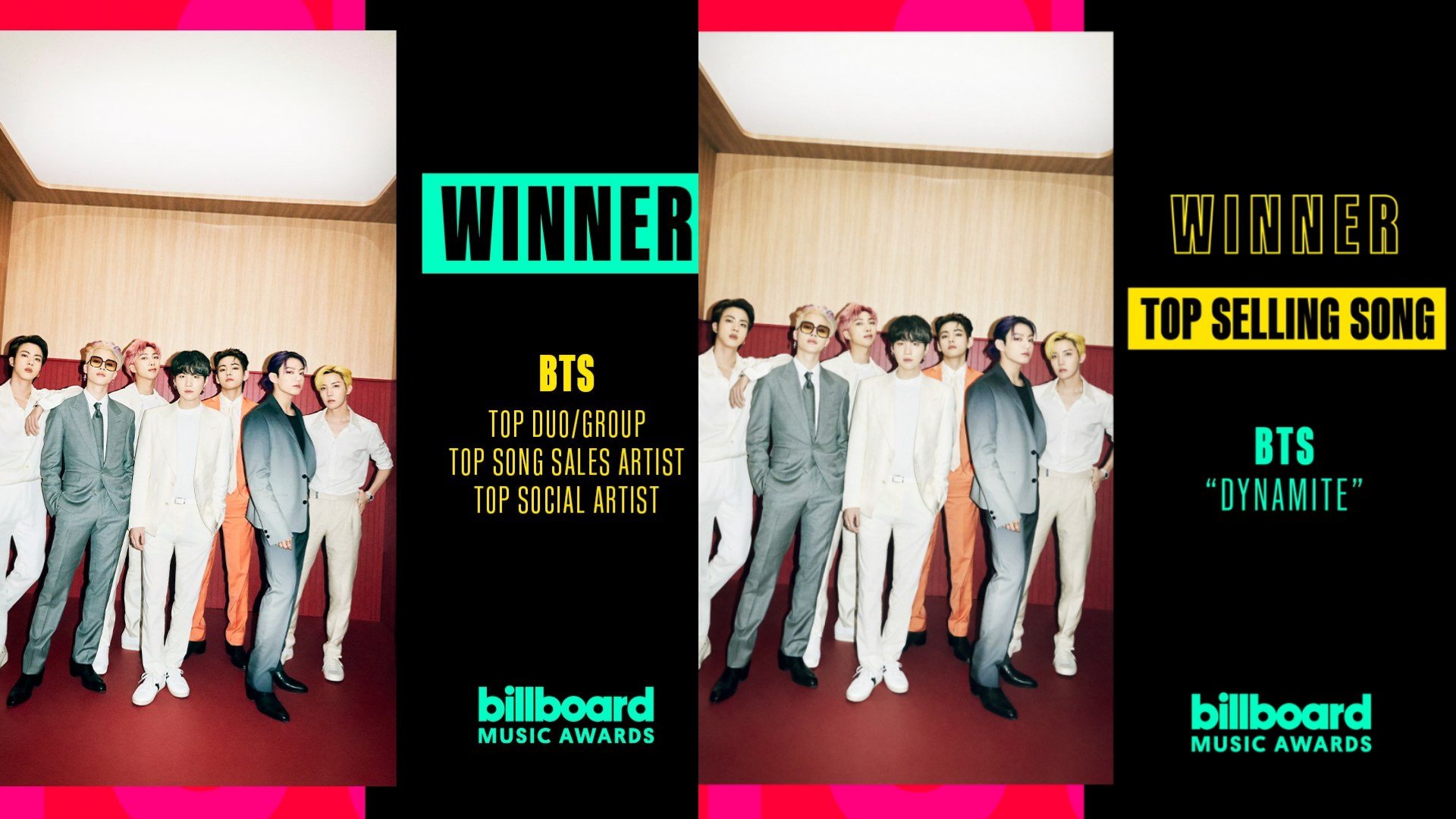 Photo credit: BTS Official/Twitter
BTS won the following awards: Top Duo/Group, Top Song Sales Artist, Top Social Artist, and Top Selling Song ("Dynamite").
READ: Rock the vote! Who's your Top Social Artist for the Billboard Music Awards?
You don't want to mess with the BTS fandom because it is a massive global organization united in their love for OT7. BTS was certainly right on the money when they said in their lyrics, "Got ARMY right behind us when we say so—let's go!"
READ: Yummy BTS scenes from the "Butter" MV that make us hungry for more
Speaking of the buttery bop, BTS also performed their latest hit for the first time during the Billboard Music Awards.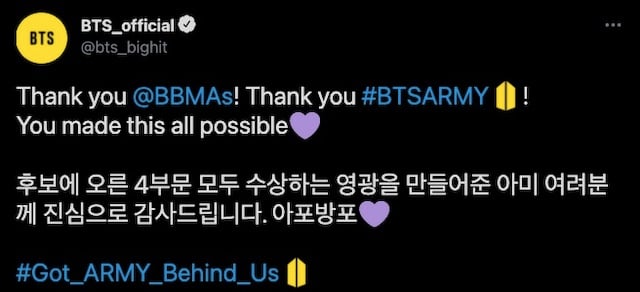 Photo credit: BTS Official/Twitter, BangtanTV/YouTube
It was quite a treat to see Rm, Jungkook, V, Jin, j-hope, Jimin, and Suga doing their thing onstage once again. RM describes the video as simply "butterful!"
Behold their epic one-take "Butter" song-and-dance number—with a generous helping of kilig-worthy landi moves—in the video below.
Okay, that kiss-on-the-hand dance move really hits us differently, huh? (Sana kamay na lang namin ang hinalikan. Hihi!) Seriously though, who gave these boys permission to be this charming? Good luck na lang makahanap ng jowa who can reach the BTS benchmark!
What did you think of their "Butter" performance for the BBMAs? How are you going to celebrate today's BTS win?