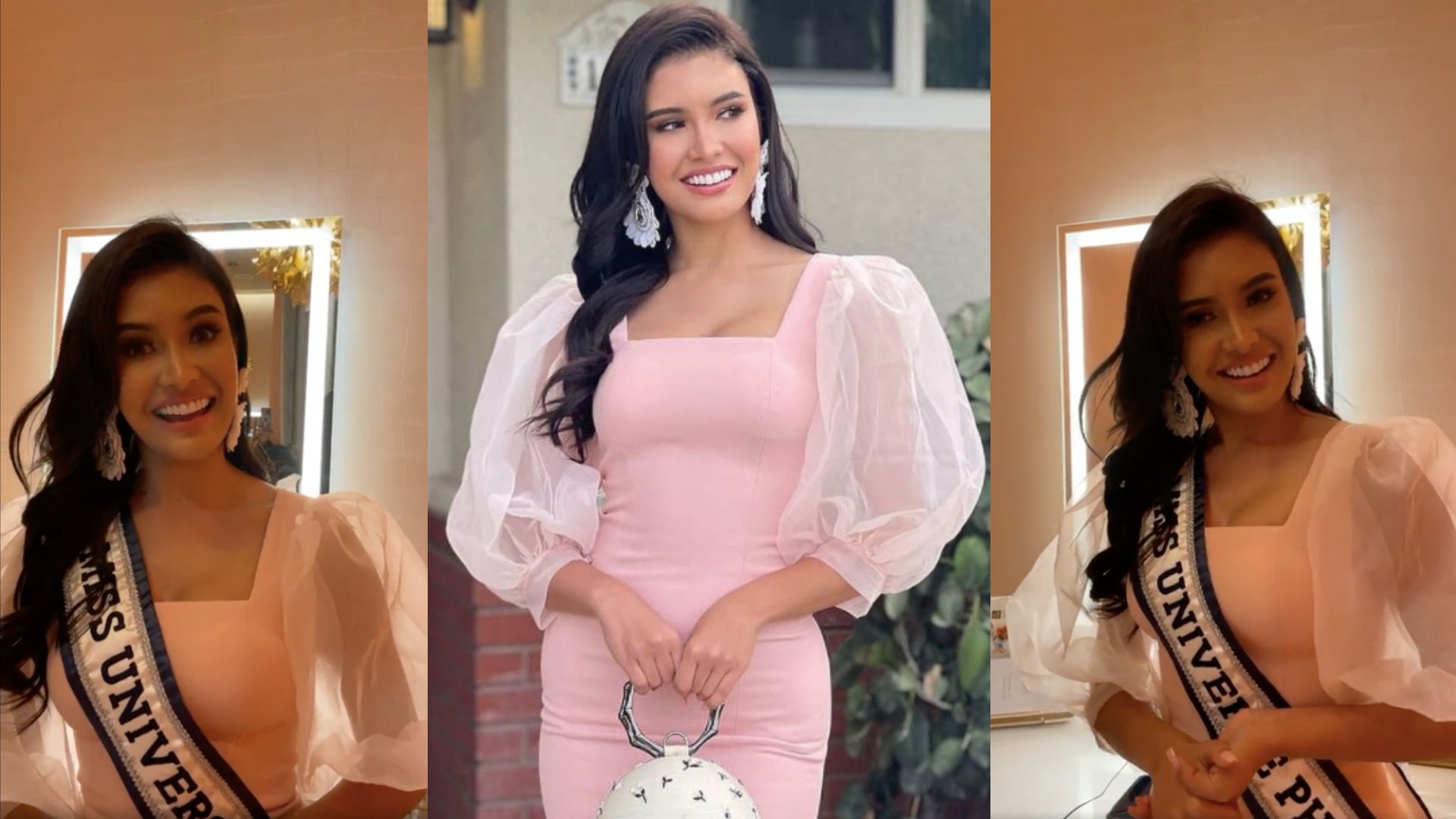 Photo credit: Olivia Quido/Instagram, Aces and Queens/Instagram
Nagsimula na ang mga Miss Universe na kaganapan kaya naman busy ang ating beauty queen na si Rabiya Mateo. She just had her first public interview since arriving in L.A. with Olivia Quido-Co, CEO of O Skincare & Luxury Spa. In this video Q&A session (Mateo's segment beginning at the 9:02 mark), she talks about the struggles of adjusting due to jet lag and confides, "I woke up at 12:00am and I haven't slept yet!"
Quido-Co immediately replies, "Bakit ganyan ka ka-ganda na hindi ka pa nakakatulog?!"
Mateo cheerily answers, "It's all about mindset. Everyday you ask the universe for power and for protection," then flashes her bright smile.
Puyat na siya at this level of kagandahan? Kahit sa blue-green terno fashion moment ni girl, hindi talaga halata. Sana all ganito ka-fresh diba? #WokeUpLikeThis ang peg ni Rabiya Mateo as she dazzles everyone in her lovely custom made dress by Veejay Floresca.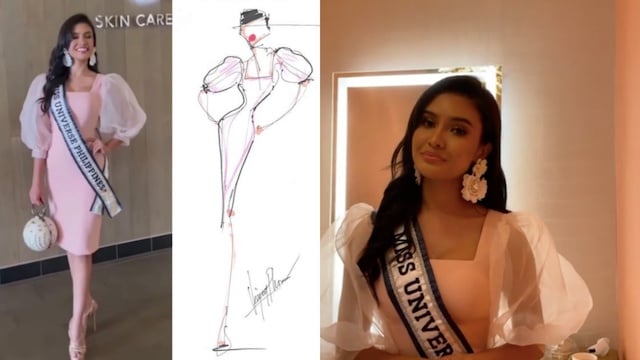 Photo credit: Veejay Floresca/Instagram, Olivia Quido/Instagram
Veejay Floresca is no stranger to representing Filipino culture in fashion, which makes him the perfect choice as one of the designers for our beauty queen. The blush pink puff-sleeve pencil dress certainly gives off a modern Filipiniana vibe.
The soft look is accentuated by some gorgeous dangling earrings from Christopher Munar. We are also obsessed with the pearl-shaped handbag that turns this whole ensemble into a seashell fantasy. The origin of the bag isn't indicated but we give kudos to TeamRAINxEM for another styling win.
With fans closely following Rabiya Mateo's activities, we're sure to get wind of another epic moment from our beauty queen. But for now she leaves us with this message, "Sa mga kababayan natin, ilalaban natin 'to. Pangako yan."
Laban!