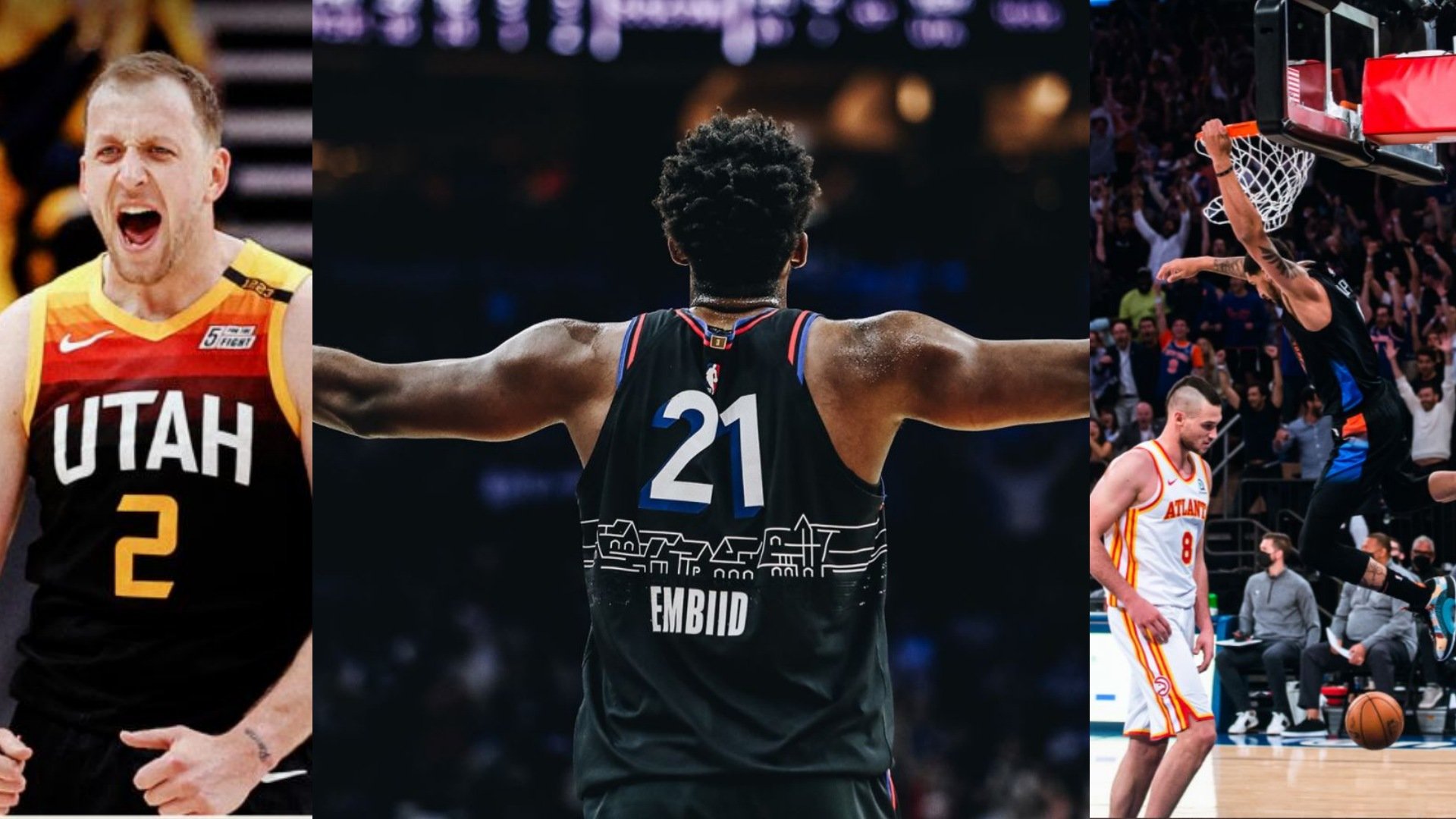 Photo credit: Utah Jazz/Twitter, Philadelphia 76ers/Twitter, New York Knicks/Twitter
We had ourselves another thrilling NBA playoff triple-header so let's get right to it!
After getting their feet wet in Game 1, six teams returned in hopes of earning a W in their respective series.
Looks like the Philadelphia 76ers are destroying the Washington Wizards, as they won for a second time in a row with a 120-95 score.
The Sixers' three-headed monster of Joel Embiid, Ben Simmons, and Tobias Harris conspired for a combined 63 points—that's more than half of the team's total output. Dang, how do you stop that?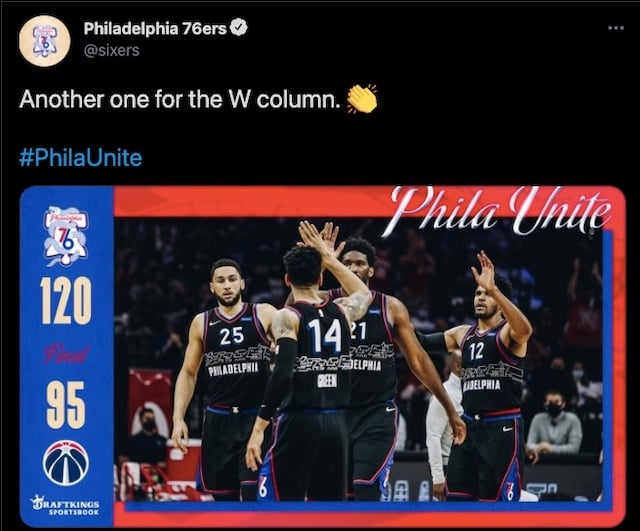 Photo credit: Philadelphia 76ers/Twitter
As if that wasn't enough stress for the Wizards, things took an unexpected turn during the fourth period. Russell Westbrook left the game after injuring his ankle and as he made his way to the locker room, one rowdy Sixers fan from the stands threw popcorn at his head. (Not cool, dude!)
Westbrook had to be restrained as he tried to go after the unruly fan.
The Wizards are now down 0-2 and must find a way to give Bradley Beal some help. The All-Star shooting guard led all scorers with 33 points but pretty much had to do everything on his own.
The second game in the East featured the New York Knicks' quest to bounce back from their Game 1 defeat against the Hawks at Madison Square Garden. The Mecca was rocking once more, as the ruthless Knicks fans mercilessly booed Trae Young every chance they could get.
New York fell behind early, but former MVP Derrick Rose did not allow his team to lose back-to-back games. While D-Rose doesn't like getting called vintage, he did look like his old self in Game 2.
He led a mighty second half comeback for the Knicks, as they crawled back for a 101-92 win to even up the series at 1-1.
Rose finished with 26 points, four rebounds, and four assists in 39 quality minutes off the bench.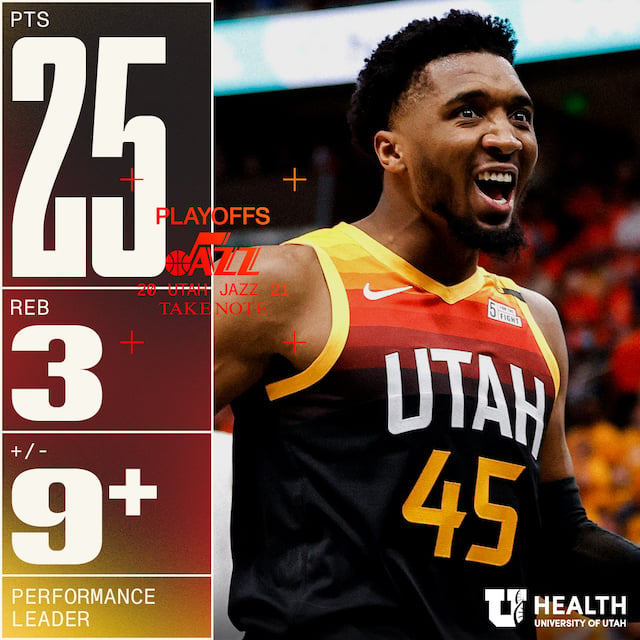 Photo credit: New York Knicks/Twitter
The Big Apple has much to celebrate since this was the Knicks' first playoff win since 2013. That's a long time indeed!
READ: The Knicks are relevant again thanks to Julius Randle
Shifting to the West side of things, the number-one seeded team was looking to exact revenge upon the Memphis Grizzlies after getting ambushed in Game 1. This time around, they had solid backup since Donovan Mitchell returned from injury.
READ: Grizzlies defeated the Jazz in Game 1, Sixers outlasted the Wizards
It didn't take long for Spida to show Jazz fans what they were missing. Mitchell torched Memphis with a team-best 25 points on 8-for-19 shooting from the field including five made triples. Just for context, this guy just recovered from an injury and he's still a beast on the court!
His backcourt mate Mike Conley also had a memorable outing with 20 markers, while Rudy Gobert added 21 points and 13 boards in their 141-129 victory.
Photo credit: New York Knicks/Twitter
Utah definitely spoiled Ja Morant's career night, as he exploded for a franchise playoff best 47 points for the Grizzlies. The number one team in the league got their groove back and avoided surrendering two straight games at homecourt. That would be a demoralizing blow for the team! Just ask the Clippers.
READ: Nets get an easy win and one LA team achieved victory
Now that all 16 teams have gotten a feel for the playoffs, what's going to happen in Game 3?
Do you think the Jazz, Knicks, and Sixers can keep the momentum going?
Will the Grizzlies, Hawks, and Wizards get their act together in the next game?