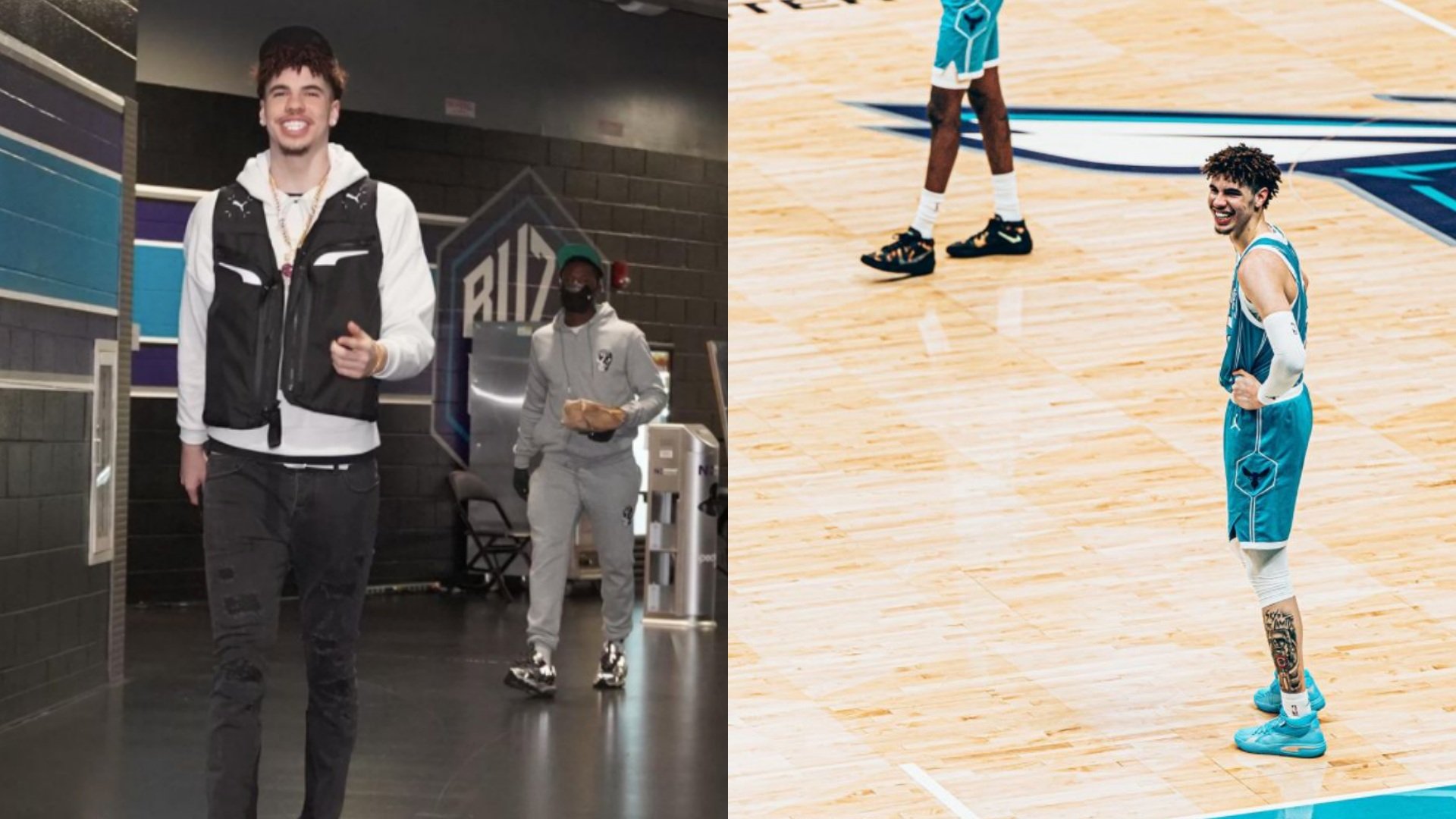 Photo credit: LaMelo Ball/Instagram, Charlotte Hornets/Twitter
Previously, we wondered if LaMelo Ball was already back on the court and now we're finally seeing the 19-year-old phenom ball hard for the Charlotte Hornets despite a 21-game absence due to a fractured wrist.
On May 5 (May 6, Philippine time), Ball led the Hornets to a 102-99 win over the Detroit Pistons at Little Caesars Arena in Michigan.
The youngest of the Ball brood fired 23 points to go along with seven rebounds, six assists, and two steals in 31 minutes. Melo even drained two crucial free throws with 5.8 ticks left in regulation to seal the victory. Now that's clutch!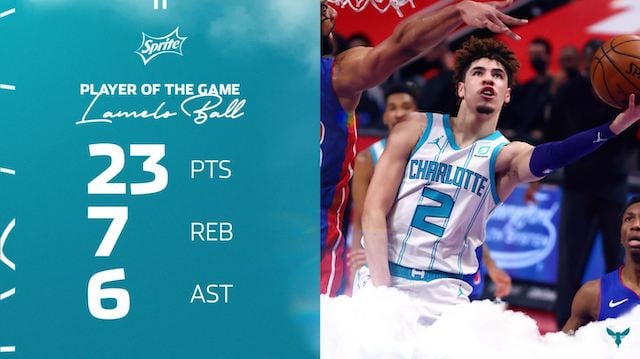 Photo credit: LaMelo Ball/Instagram, Charlotte Hornets/Twitter
The third overall pick of last year's draft brought a lot of perks to the table so far, including his flair for the theatrics, setting him apart from other rookies.
Case in point, Melo threw a fastball at Jalen McDaniels so his teammate could sink the shot.
The Hive is buzzing once more with Melo back in action. After all, his injury was initially deemed to be season-ending, but looks like the basketball gods showed mercy and allowed him to heal just in time.
Charlotte has somehow kept it afloat sans their dynamic rookie, as they went 10-11 in his absence. Despite their injury-riddled line-up, the Hornets still have a strong hold on the eight seed in the East with a 32-33 slate.
Before his untimely injury, Ball was considered the frontrunner for the Rookie of the Year award, with stellar averages of 15.9 points, 5.9 rebounds, and 6.1 assists in 41 games.
Minnesota Timberwolves swingman Anthony Edwards has taken over that spot in Melo's absence, but looks like the Hornets playmaker is back to reclaim his throne.
Who do you think will win the tight ROY race?