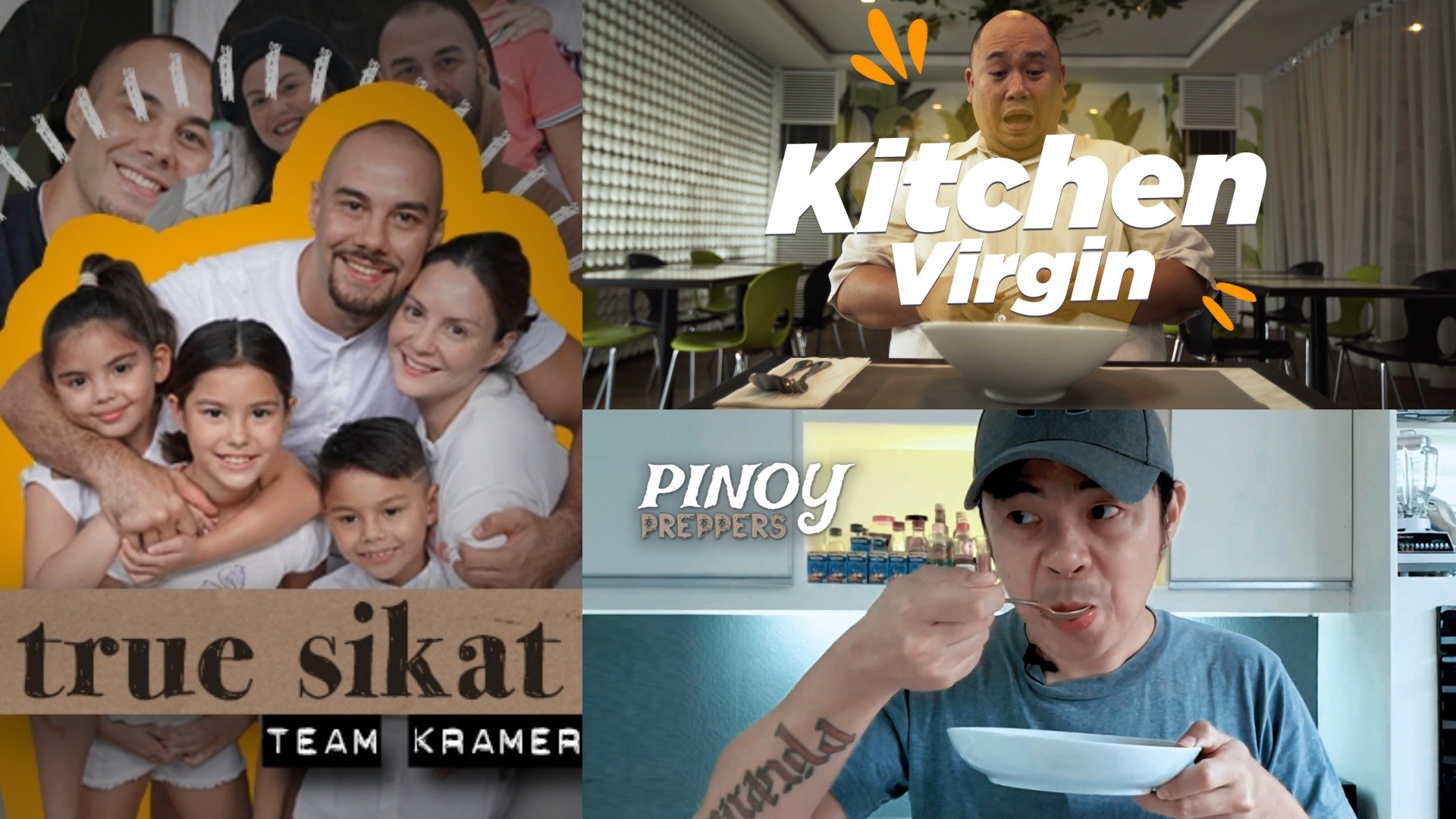 Surviving the summer season is usually no sweat but ever since the new normal happened, things have changed. Current restrictions prevent us from traveling with friends and taking a refreshing dip at the beach. What indoor activities can you do that are sure to bring in the fun this summer? Check these out!
Binge-watch on anime shows
Otakus and general Japanese pop culture aficionados can look forward to an exciting mix of classic and current anime that they can watch for free, starting with Naruto, Pokémon the Series: Sun & Moon, and Black Clover. There are also recent additions to the anime-zing collection such as One Punch Man, Cells at Work, The Seven Deadly Sins, Fairy Tail, and more in collaboration with Animax.
Trivia: While Animax has been in the Philippines for a while, its launch on TrueID makes history! This is the first time that Animax content became available for fans to stream full anime episodes completely for free on the TrueID platform.
Catch up on what's trending
Get up to date on what's happening on showbiz, tech, food, and news without the information overload, especially now that we're stuck at home. Learn about the headlines and what's trending on TrueID, where you can find articles that fill you in on what matters.
Perfect a new recipe and unleash your foodie side
Now that home cooked meals are the norm, it's time to brush up on your culinary skills and practice in the kitchen. Find easy-to-follow recipes that will help you sizzle, fry, and steam like a pro. Still feeling hesitant to turn on the stove? Get some much-needed inspiration from the latest TrueID Original Series, Kitchen Virgin. The show is hosted by award-winning industry veteran and best-selling author, Chef Myke "Tatung" Sarthou. In each episode, Chef Tatung serves as a mentor to photojournalist Jilson Tiu, fitness entrepreneur Jose Villablanca and more, encouraging and empowering them to start cooking.
Update your travel bucket list
While traveling may seem far from reality at the moment, you can always plan ahead and live vicariously in the meantime. Watch these travel shows and documentaries on TrueID that introduce you to your future dream destination.
Discover a new DIY hobby
There's no better time than now to pursue a hobby or step up your survival game. Don't wait for another global crisis before you get up and ready. TrueID presents how-to shows such as DIY Pinay and Pinoy Preppers that are not only entertaining but educational, too! DIY Pinay shows you nifty hacks that repurpose old objects into something new and useful. Pinoy Preppers features famous personalities such as actor Christian Vazquez, rocker Chito Miranda, and DJ/host Gino Quillamor teaching viewers valuable life skills that may come in handy right this instant. Before you know it, you will be crafting and building your own essentials in no time.
Get to know your favorite celebrities and influencers
TrueID's Kita-Clicks series of livestream events gets you up close and personal with today's top content creators and personalities. You can virtually hang out with TrueID Ambassador AC Bonifacio, cosplayer Prince De Guzman, DJ Lala Labandera, and DJ Chris Tsuper as they go live on TrueID Philippines Facebook page this summer. Enjoy watching your faves doing mukbang challenges or sharing knowledge through webinars.
You can also get an in-depth look at the celebrity lifestyle and fandom with True Sikat. The TrueID Original Series focuses on what makes celebrities like Team Kramer, Mark Bautista, and Kris Bernal so beloved by fans.
The best part? You can do all these activities for FREE on TrueID. When all your usual outdoor adventures are a great social distance away, you can count on TrueID to keep the summer spark alive!