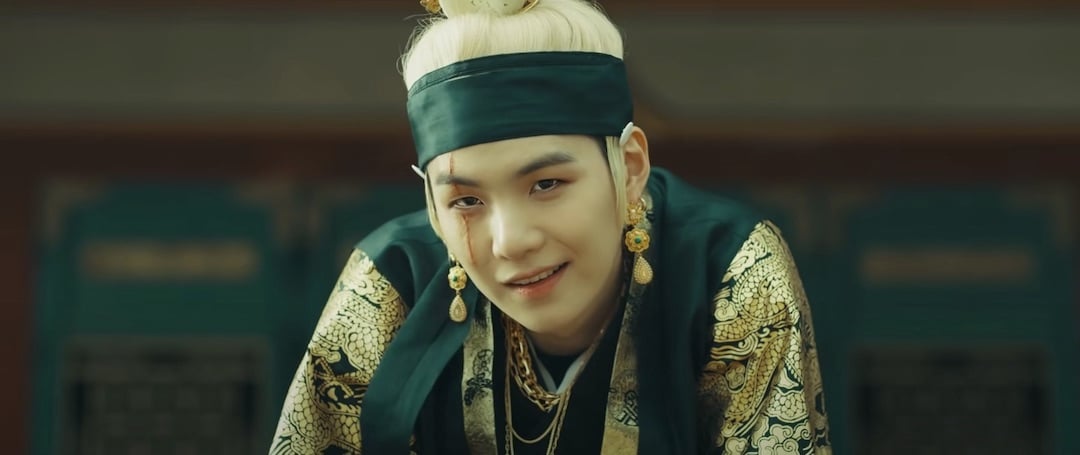 Photo credit: Big Hit Labels Youtube channel
Our Bangtan boy SUGA has invaded our virtual mindspace today! So what's with the sudden surge of posts? Even fellow ARMY members have no idea. In the same way that a crush will materialize in our daydreams for no apparent reason, perhaps BTS fans collectively missed the rapper since his absence.
ICYMI: Back in November 2020, Big Hit Entertainment announced via Weverse that SUGA will be taking a break from performing so that he can fully recover from a shoulder injury. As Yoongi himself explains during bonding time with the boys, this was caused by a car accident during his trainee days. This injury became a recurring pain ever since then and yet SUGA continued performing with a gummy smile on his face. So worried fans are glad to know that he's gotten the surgery to fix it and is taking a much-deserved break.
And since we're all here anyway, we might as well get our fan mode on!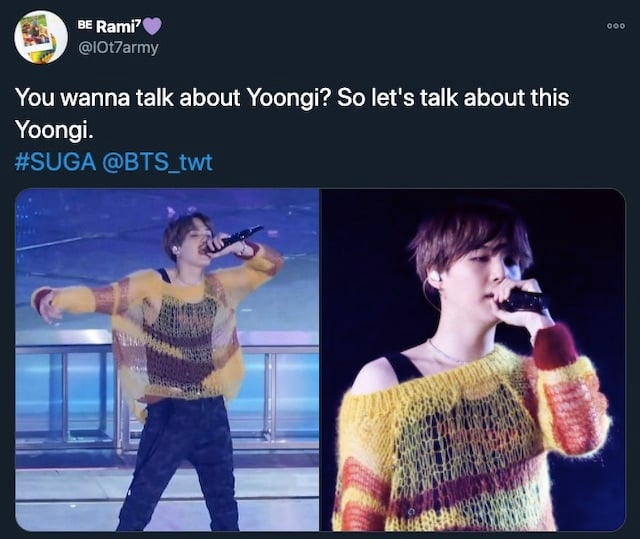 Photo credit: IOt7army Twitter page
How do we love thee, Yoongi? Let us count the ways: The first obvious reason is that our guy can unleash spit-fire rhymes onstage at any given time. Just look at this guy rapping verses in Cypher like there's a holiday rush. Yoon's also got swag for days but can also be an adorkably shy boy. Plus, SUGA moves and grooves like he's trying to be the leader of the dance line. And of course, he can rock out on an acoustic guitar while crooning a lovely melody.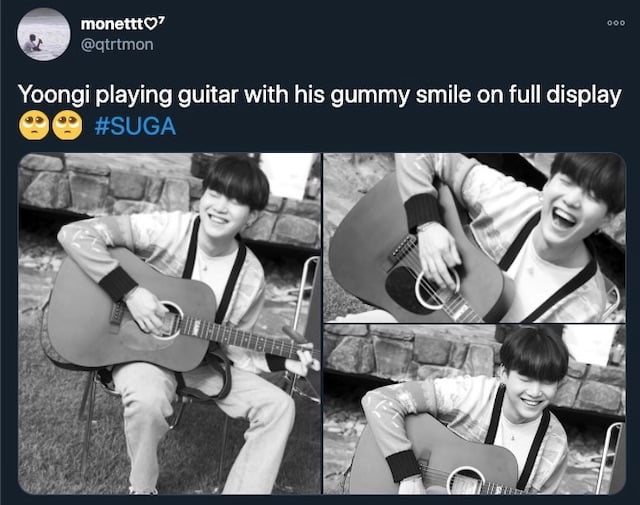 Photo credit: qtrtmon Twitter page
And have we mentioned his remarkable painting skills? (Watch out, we've got a renaissance man over here!)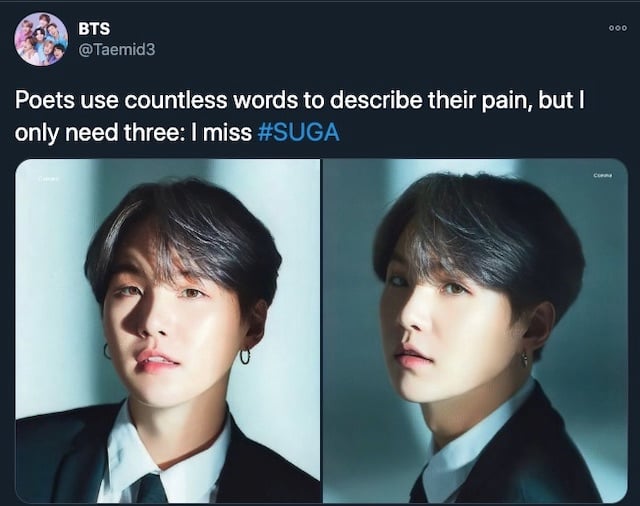 Photo credit: Taemid3 Twitter page
I think we all just miss this man's wacky energy that never fails to cheer us up after a long and tiring day. Now it's our turn to cheer him up so we hope that our well wishes are able to reach SUGA and that it puts a smile on his face. (We're imagining this kind of reaction.)

Keep fighting, SUGA! We'll be here for you!