Photo credit: Josh Culibao/Instagram
Pinoy Pride alert! It's been a while since Filipino fans could cheer for a fellow kababayan doing Mixed Martial Arts (MMA) in the Ultimate Fighting Championship (UFC).
(Although we did have Eduard Folayang competing in the ONE Championship.)
READ: Pinoy fighter Folayang lost against Aoki but is determined to bounce back
Filipino-Australian UFC fighter Joshua Culibao finally earned that elusive UFC win during his third fight in the promotion.
The 26-year-old slugger dominated Chinese foe Shayilan Nuerdanbieke with his striking prowess in the undercard of UFC Fight Night: Font vs Garbrandt inside the Apex Arena in Las Vegas, Nevada.
Culibao brilliantly stuck to his gameplan and peppered Nuerdanbieke with strikes and calf kicks in their Featherweight bout, improving his record to 9 wins, 1 loss, and 1 draw.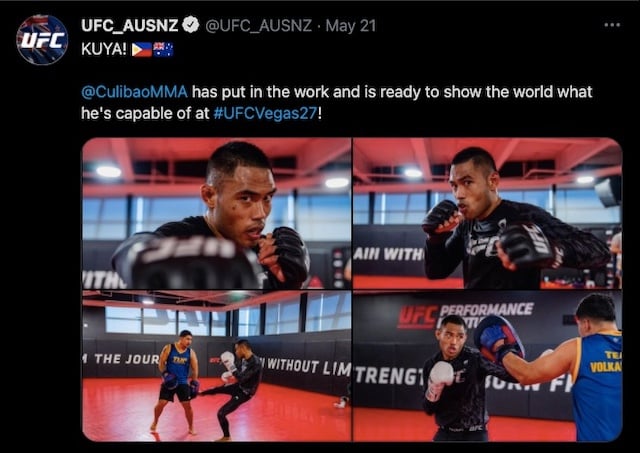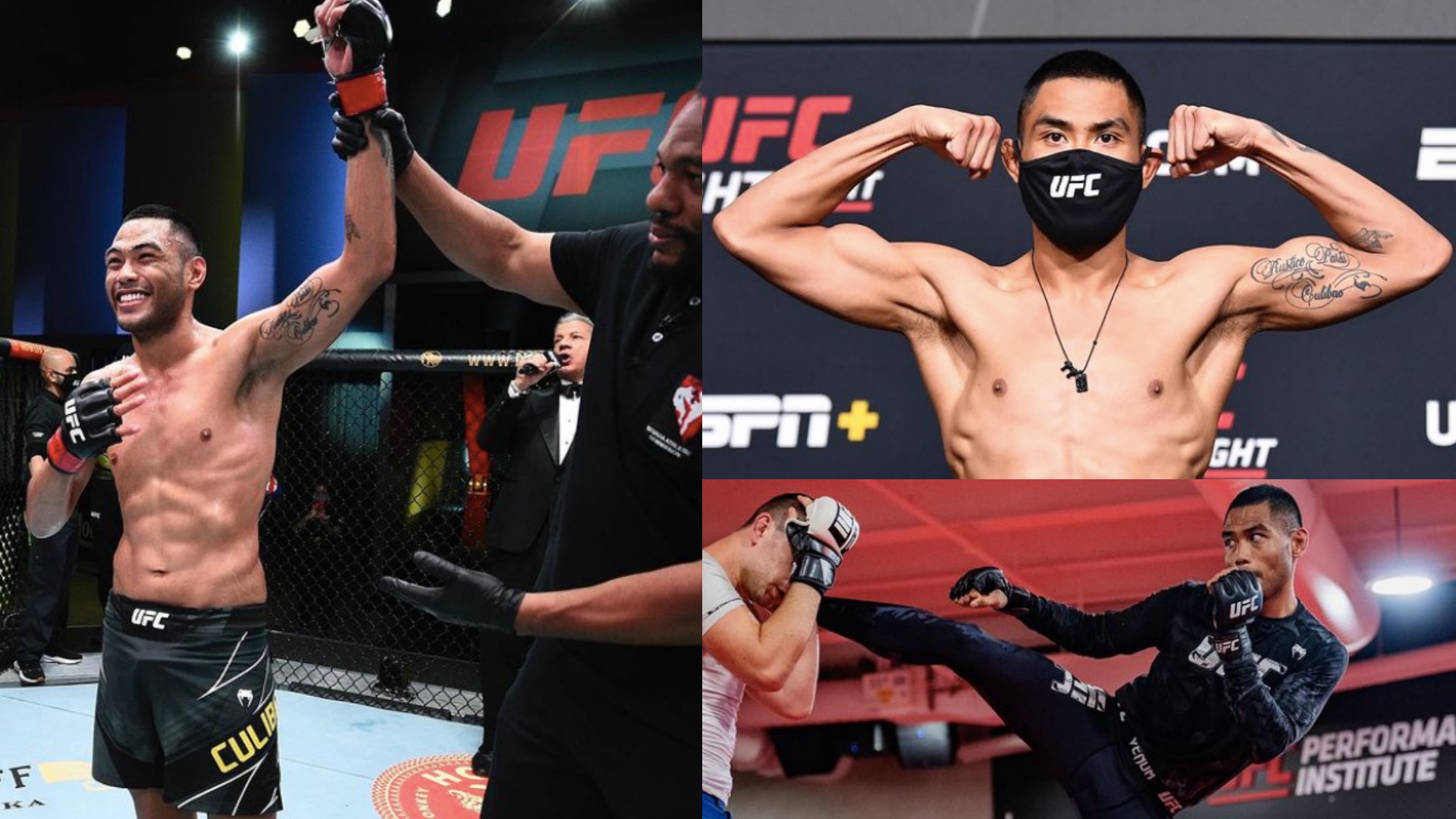 Photo credit: UFC_AUSNZ/Twitter
If you don't think the Fil-Aussie is Pinoy enough then just check out his: in-ring moniker Joshua "Kuya" Culibao. Now that's legit!
The Sydney-based fighter reportedly got the nickname after calling everyone in the gym kuya during sparring sessions. Pinoy na pinoy nga!
Culibao's win couldn't have come at a better time after dropping his UFC debut against Jalin Turner last year. That was followed by a split draw with Charles Jourdain in his next bout. A third loss could have probably signalled his release from the unforgiving promotion.
For a bit more background on the dude, Joshua Culibao started training MMA back in his teenage years just to lose weight. He also worked as a full-time electrician during his early years as a fighter before signing with the UFC.
He joins a long list of fighters with Filipino-blood flowing through their veins such as Brandon "The Truth" Vera and Mark "The Filipino Wrecking Machine" Muñoz. Guys like Jenel Lausa, CJ De Tomas, and Mark Eddiva also had short stints in the promotion.
Who would you like to see Joshua Culibao fight next?