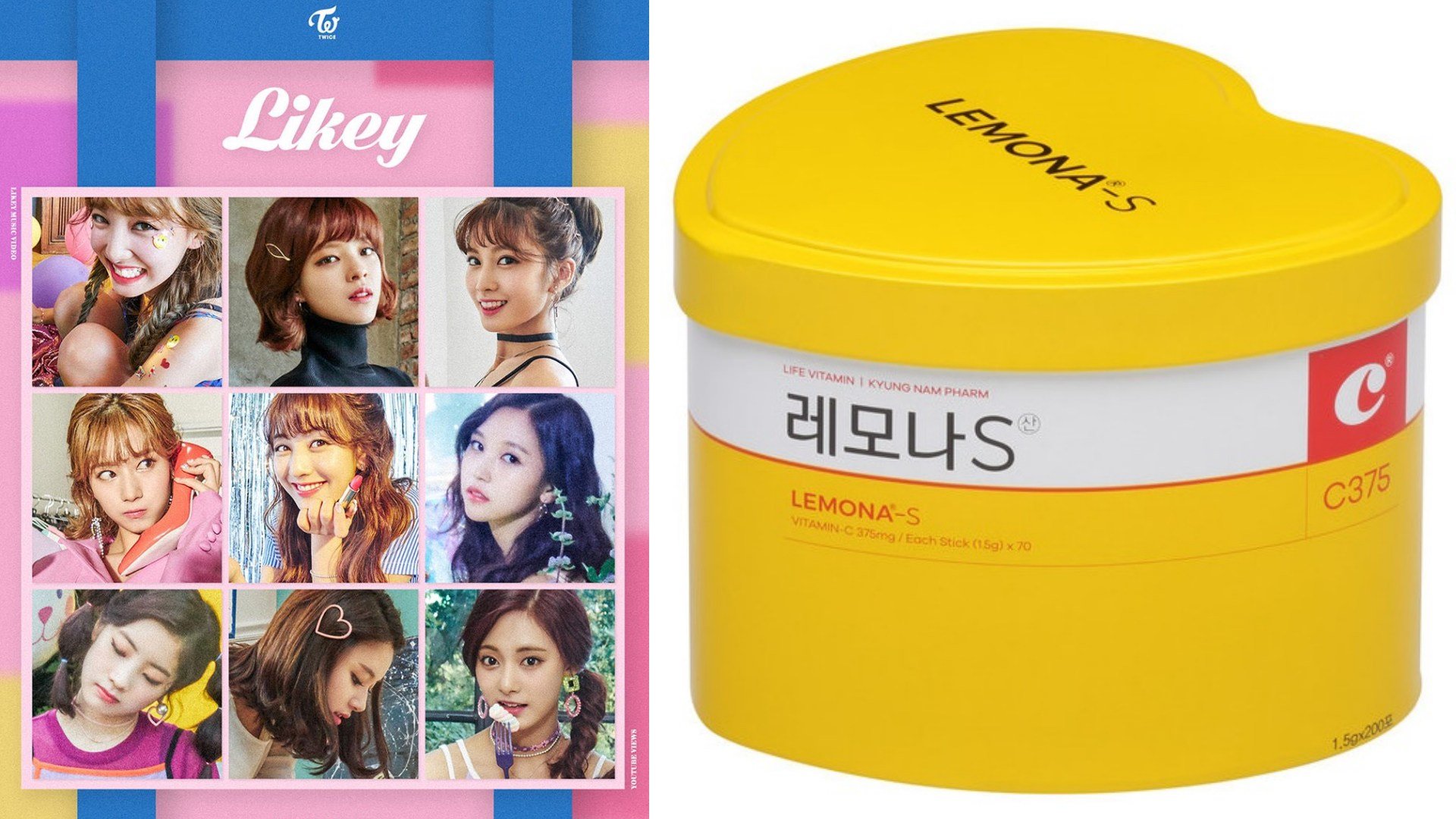 Photo credit: TWICE Twitter page, Lemona website
Say annyeong to the endorsers of Lemona—not to be confused with the fruity ice cream bar Melona. TWICE will be promoting the popular line of vitamin C products from the South Korean pharmaceutical company, Kyung Nam Pharm.
The girls will be the latest among a star-studded list of endorsers such as singer IU, K-Drama actor Kim Soo-hyun, Red Velvet's Irene, and BTS. They even got a webtoon character, True Beauty's Jugyeong Lim, to promote their supplements. The Lemona line has always been marketed to have an aegyo and youthful brand image, which we think is perfect for the girl group. Watch the BTS TVC below to get a feel for their fun and colorful vibe.
Of course the ONCEs are already gushing about it online! The fans have been using the hashtag #OurVitaminTWICE to express their joy over the news.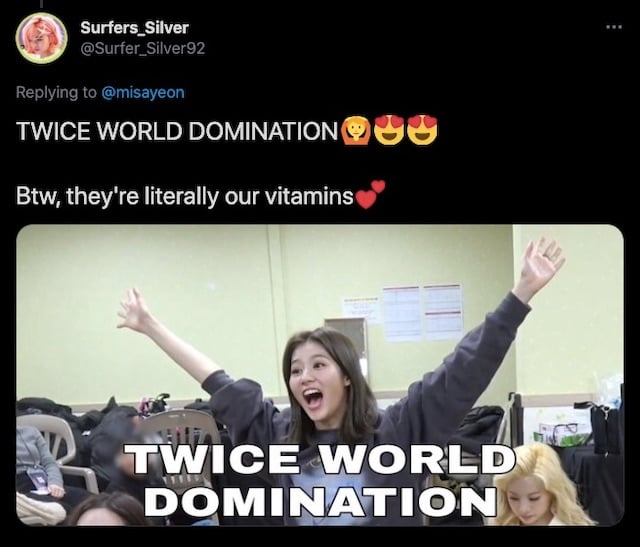 Photo credit: Surfer_Silver92
The vitamin nickname is apt because just seeing the smiles from these wonderful women can boost our mood. And thanks to this partnership, we're guaranteed to be seeing a lot more from TWICE in the form of branded merchandise, advertisements, and promotional guestings.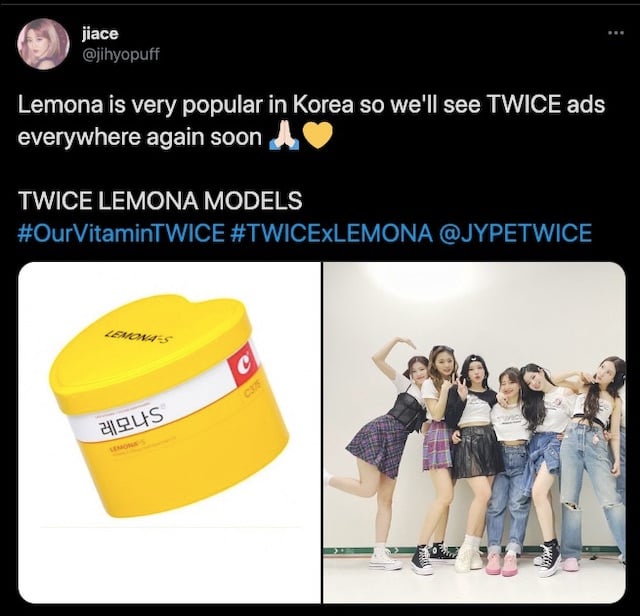 Photo credit: jihyopuff
Kyung Nam Pharm aims to tap into the global market by choosing a K-POP group that's internationally adored. And we think that they made the right choice! So does that mean there's a chance the product will arrive on our shores? One can only hope! If you have always been too lazy to get your daily dose of vitamin C, then seeing TWICE's gorgeous faces plastered on the packaging may provide more motivation.
What kind of collectible merchandise would you like to see from TWICE?