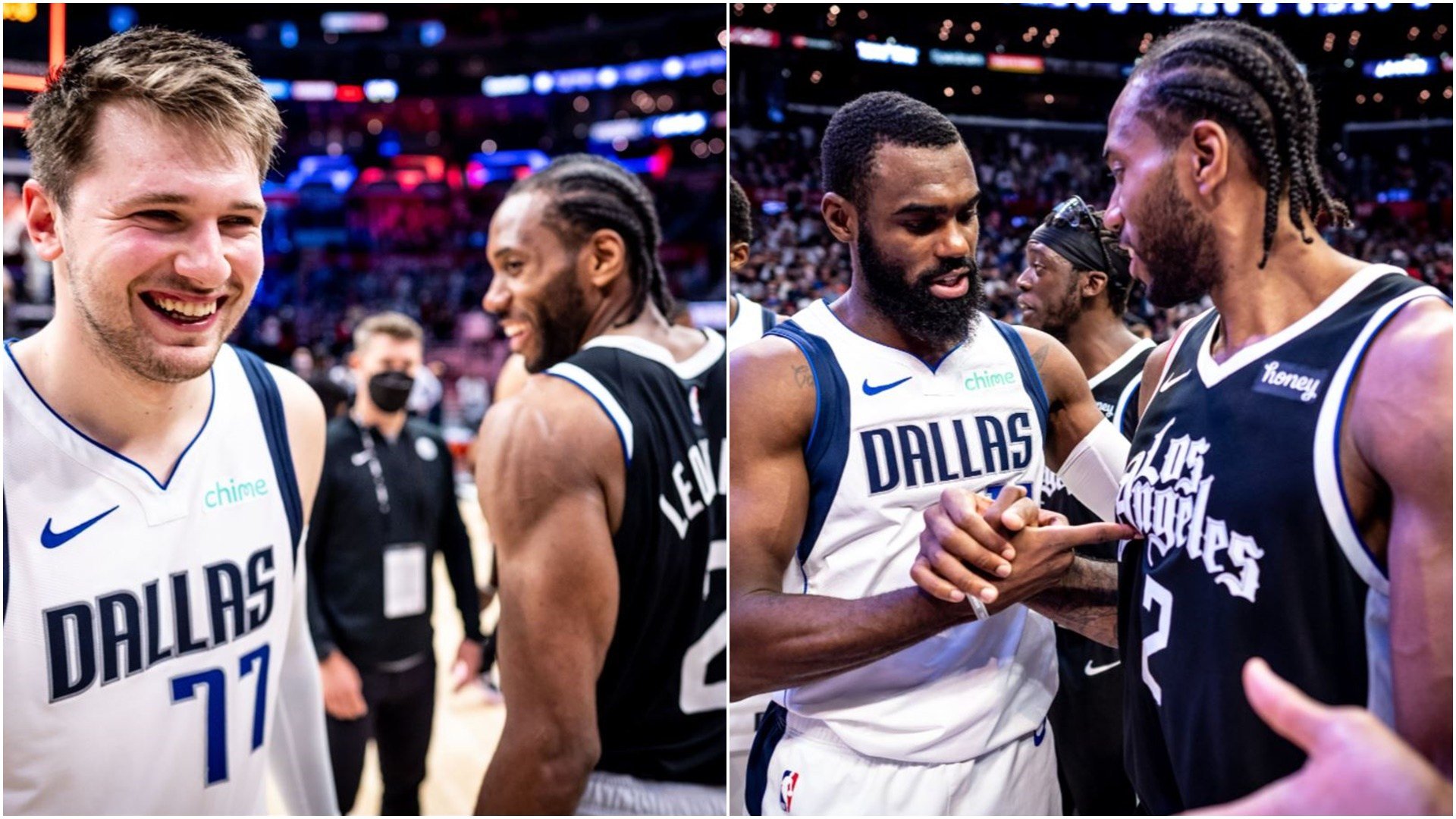 Photo credit: Los Angeles Clippers/Twitter
The Los Angeles Clippers vs. Dallas Mavericks first round series gave us one exciting yet bizarre affair. There was no home court advantage whatsoever, as it was actually the visiting teams who won the first six games of the series—a first in NBA history.
If the pattern continued, it should have been the Mavs who advanced to the second round to face the Utah Jazz. After all, Game 7 was played on the Clippers' home turf at Staples Center.
But with their backs against the wall, Kawhi Leonard once again went full Terminator and eliminated the pesky Luka Donic-led Mavericks, 126-111. The Clippers finally took a W at home when it mattered the most.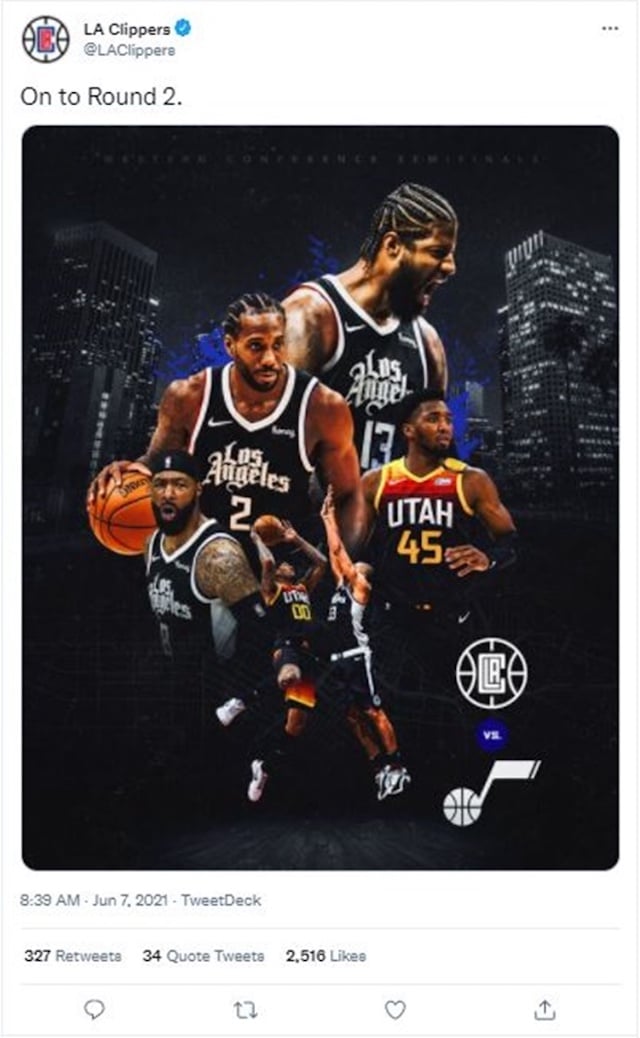 Photo credit: Los Angeles Clippers/Twitter
They also avoided having the same fate as crosstown rivals Los Angeles Lakers, who are already in the midst of an early vacation. Doncic once again did everything he could for the Mavs. He's been a one-man show pretty much the entire series!
READ: Get it together, LA! Lakers and Clippers dropped the ball in Game 1
His back was probably hurting right due to carrying his entire team throughout seven games.
The 22-year-old superstar logged 46 minutes in Game 7, recording 46 points on 17-for-30 shooting from the field and 5-of-11 from deep, along with 14 assists and seven rebounds.
The Slovenian player assisted 77 points for the Mavs in the elimination game, which is also the most by any player in a Game 7.
It's a good thing that Doncic kept his head in the game and minimized his usual antics.
READ: Kalma lang, Luka! Why Doncic should behave better on the court
Doncic was supposed to have some help since he's got a fellow All-Star in Kristaps Porzingis, right? Then again, The Unicorn figured in an awful series. The fans were even joking about how Paul George already passed on his "Pandemic P" nickname to Porzingis.
Yup, he was that bad.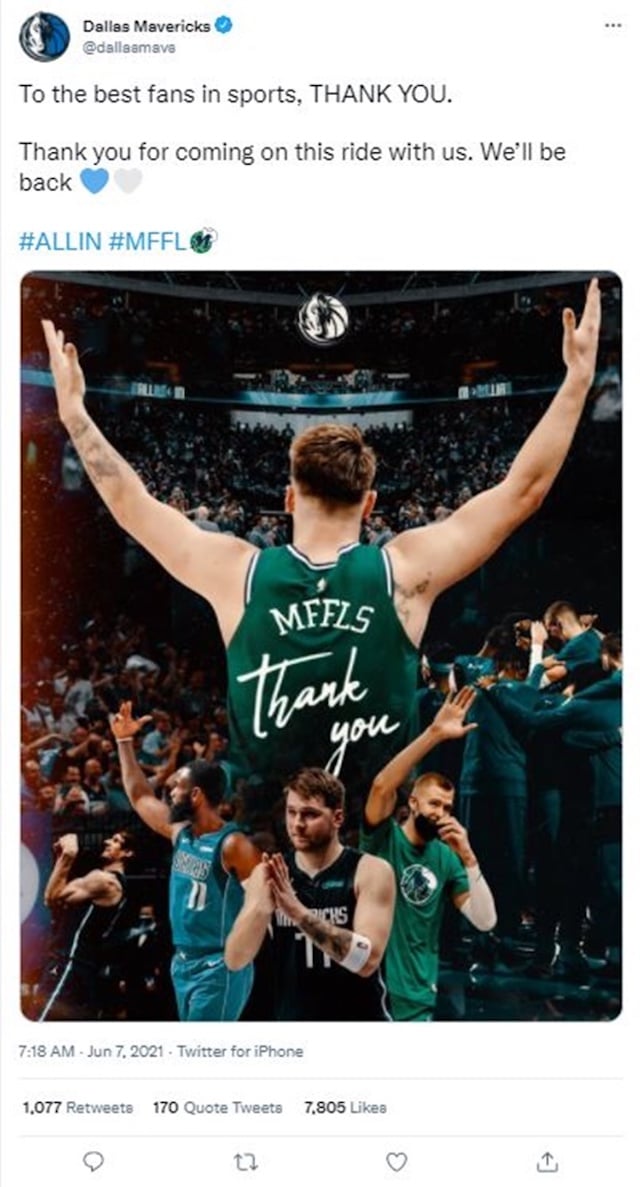 Photo credit: Dallas Mavericks/Twitter
But let's not take away anything from the Clips who clawed back after being down 3-2 in this series. While Leonard was brilliant with a near triple-double of 28 points, 10 boards, and nine dimes, his teammates made sure that he got the much-needed support. Marcus Morris had 23 points, while George added 22 of his own. Four other guys also finished in double figures.
Do you think Luka Doncic will finally get the help he deserves next season? How far do you think the Clippers will go in the 2021 playoffs?