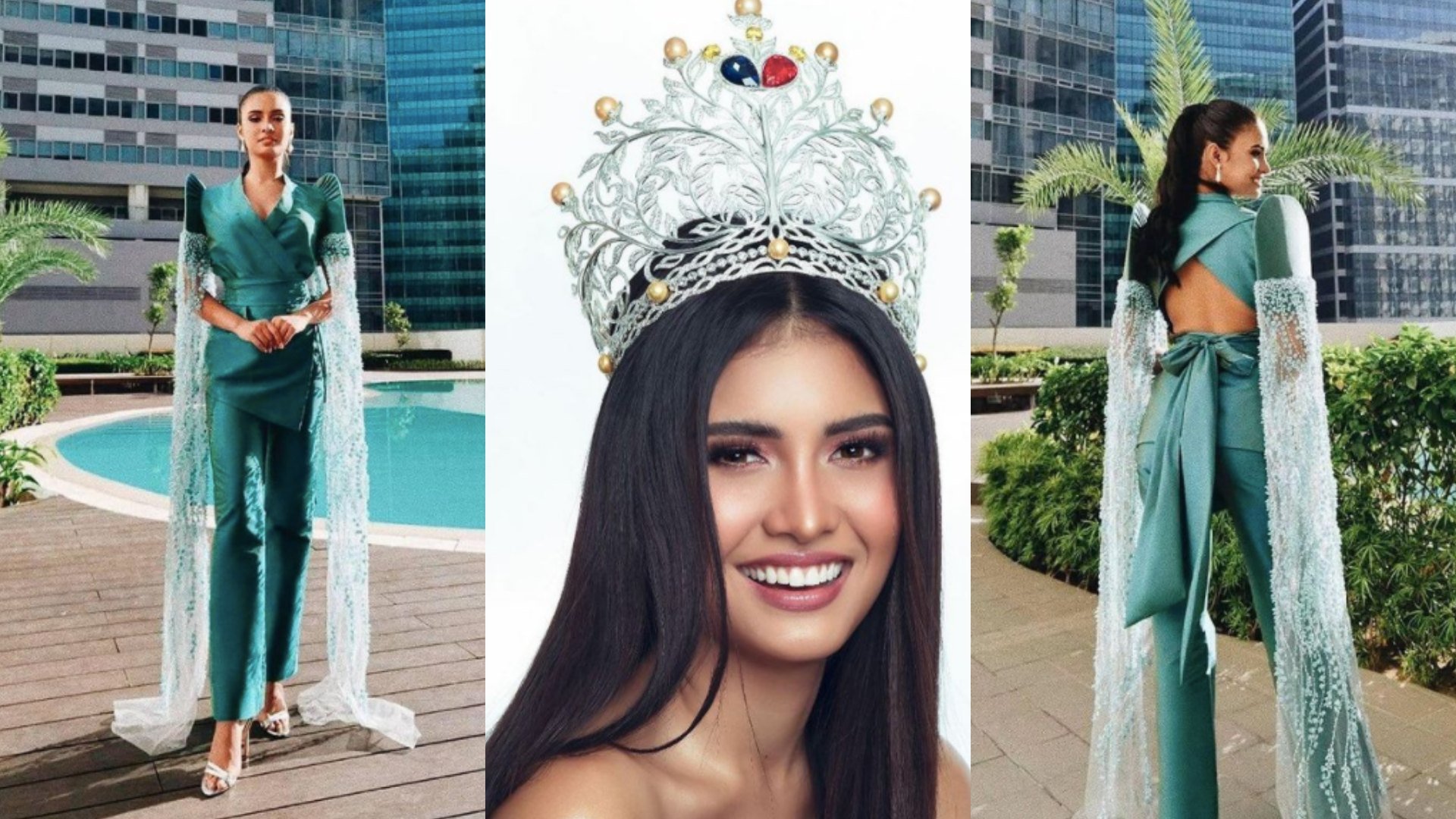 Photo credit: Aces and Queens/Instagram
"Coords" ba kamo? Terno lang katapat niyan sa 'Pinas! When Miss Universe Philippines Rabiya Mateo left for the U.S. last week, it was reported that she brought along eight suitcases for the trip, which makes sense considering clothing plays a crucial role in representing one's country in a beauty pageant. Since then, fashionistas across the nation have been anticipating her wardrobe reveal.
On her second day of pre-Pageant activity, she did just that! Rabiya Mateo sashayed in an elegant green terno. The coordinated outfit was designed by Marlon Tuazon.
The Filipino designer described his mindset when working on the terno in a post saying, "A Pinay of any age or shape is sexy when she has a sense of purpose; where she derives her advocacy. If she can converse with sense and conviction about relevant issues here and abroad… that is sexy!"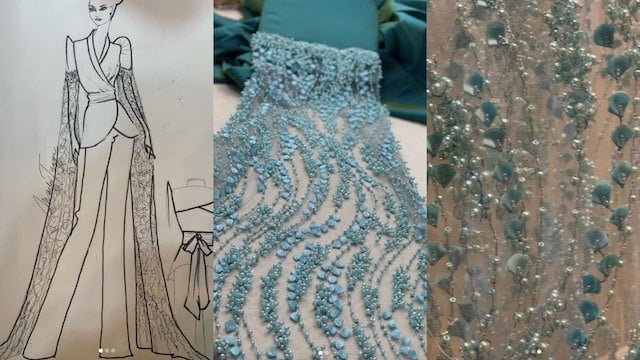 Photo credit: Marlon Tuazon/Instagram
Upon closer inspection, every detail of this terno truly represents the beauty of our country. From the deep sea green fabric to the seashells and pearls sewn in, streaming down like waterfalls from the sleeves. Bow down mere mortals because Mother Ocean has arrived!
The Miss Universe hopeful is planning on flexing all the Filipino designers during her stay so we're looking forward to her next fashion moment.
Which outfit has been your favorite so far?