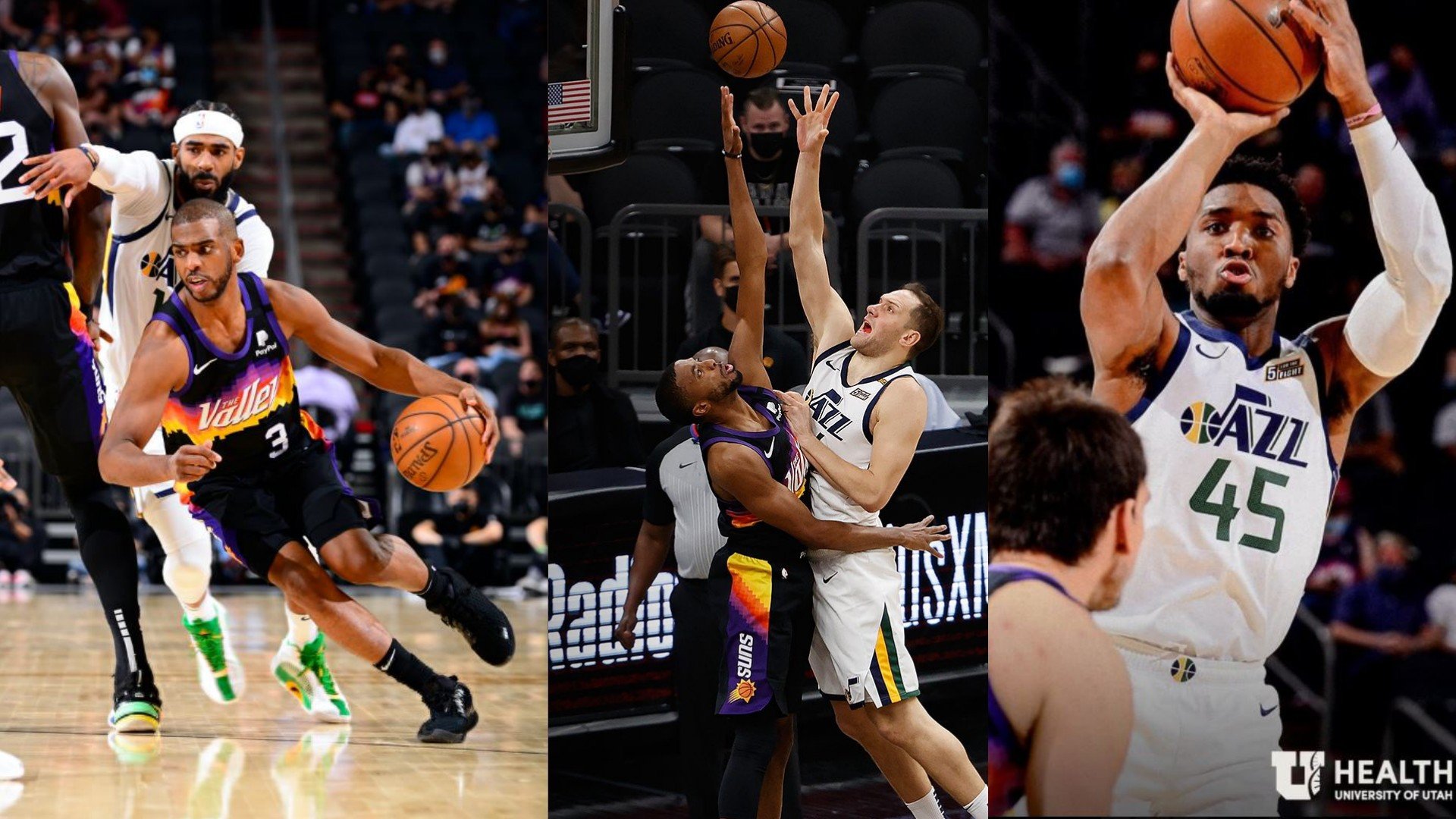 Photo credit: Utah Jazz/Twitter and Phoenix Suns/Twitter
We've already seen several barn-burners in the 2020-2021 NBA season so far (see: Lakers vs. Raptors game), but the Utah Jazz vs. Phoenix Suns showdown on April 7 (April 8, Philippine time) was quite a show indeed.
Tensions ran high when the top two teams in the loaded Western Conference collided at the Talking Stick Resort Arena at Phoenix, Arizona.
The game required five extra minutes just to decide who would prevail in the epic back-and-forth on the court.
So, who won the Western shootout?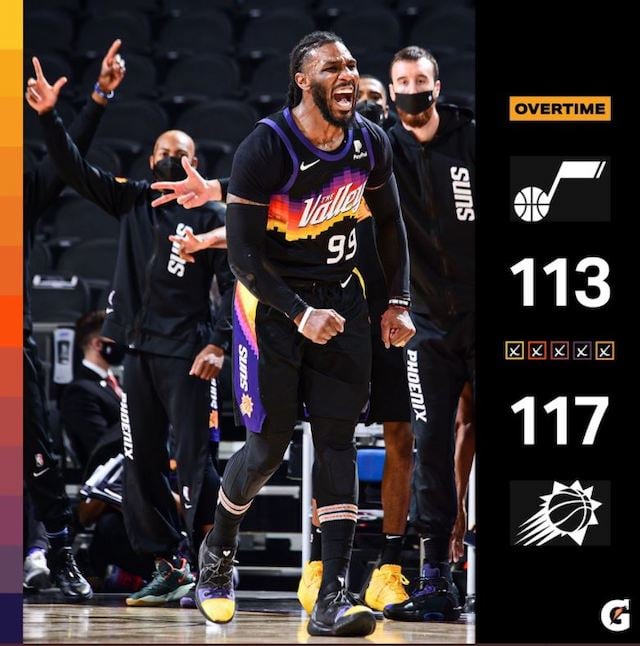 Photo credit: Phoenix Suns/Instagram
In the end, the Suns successfully defended their home court with a 117-113 victory over the Jazz, the team that held the best record in the league so far. (Epic burn!)
The Suns seemed like they had the W in the bag by the fourth quarter but Jazz superstar Donovan Mitchell had other plans. He forced an overtime with a cold-blooded 3-pointer with 10.4 ticks remaining in regulation, as shown in this video.
Suns superstar Devin Booker failed to convert the ensuing possession and the battle raged on once more. Booker drained a couple of mid-range J's then Phoenix scored the first five points during overtime and never looked back.
Chris Paul delivered the finishing blow with a 3-pointer with only a minute left, followed by two game-sealing free throws at the 7.8 second mark. Now that's what we call a clutch!
Mitchell did win his head-to-head against Booker, pouring in a game-high 41 points on 16-for-35 shooting from the floor and 4-of-12 from deep, along with eight rebounds, and three dimes in 31 minutes.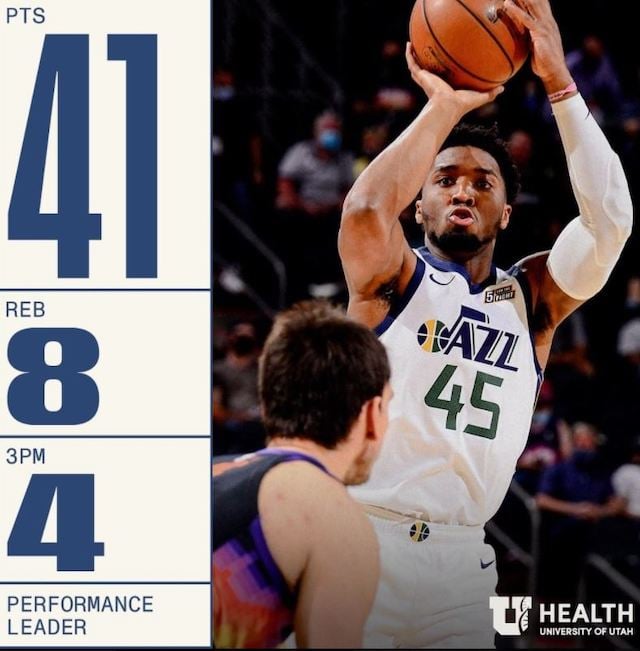 Photo credit: Utah Jazz/Twitter
Booker had a team-high of 35 points, while Paul wasn't trailing far behind, adding 29 points of his own.
The Suns and the Jazz, meanwhile, certainly put the rest of the league on notice after that thrilling match. Sure, they'll still have their work cut out for them, as the Lakers, Clippers, and even the Nuggets are still favored to get out of the West this season.
Still, don't be surprised if the Jazz and the Suns are the only ones left standing at the top of the West come playoff time.
How high are the chances of the Suns and Jazz owning this season?