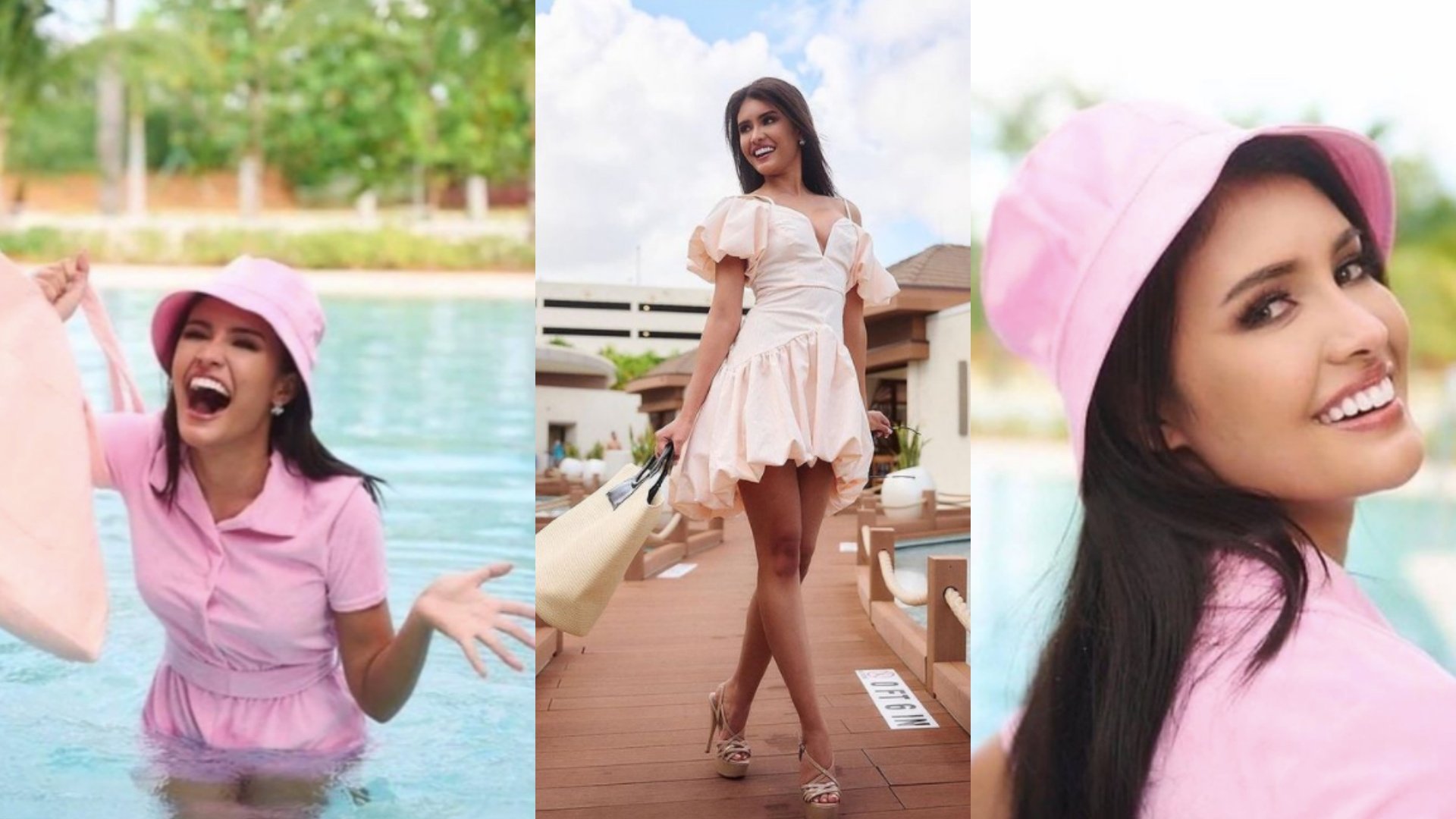 Photo credit: Aces and Queens/Instagram
It's Miss Universe week! The contestants are in Florida for the highly-awaited competition and while the beauty queens are busy with their many scheduled activities, Miss Universe Philippines Rabiya Mateo took an unexpected dip in the pool—right in the middle of a photoshoot!
Aces and Queens, the modeling agency representing the beauty queen, posted a video clip of Mateo recalling her little pool mishap. She sheepishly grins at the camera while saying, "A lot of things happened. First of all, I accidentally fell in the pool, so I got half of my outfit wet. And then I almost lost my diamonds!"
In another clip, nakalubog si madam in the pool hanggang sa waist. Fortunately, our queen had quick reflexes and managed to protect her bag from getting wet. Yes, pinauso muli ni Rabiya Mateo ang wet look. Ito na siguro ang ka-tandem ng sea goddess look niya.
READ: Awra! Rabiya Mateo serves reyna realness in a Marlon Tuazon terno
The Miss Universe Philippines representative can also be seen laughing off the little accident, while other contestants can be heard in the background cheering her to keep working the camera. They share supportive words like, "Do you need help?" and "Go all the way in—jump in the pool!"
We are feeling the love from fellow candidates and hope to see more behind-the-scenes adventures like their recent rampa.
READ: Ilabas ang baywang! Rabiya Mateo rumampa with Miss Indonesia and Miss JapanFans also reacted with an outpouring of love and positive messages.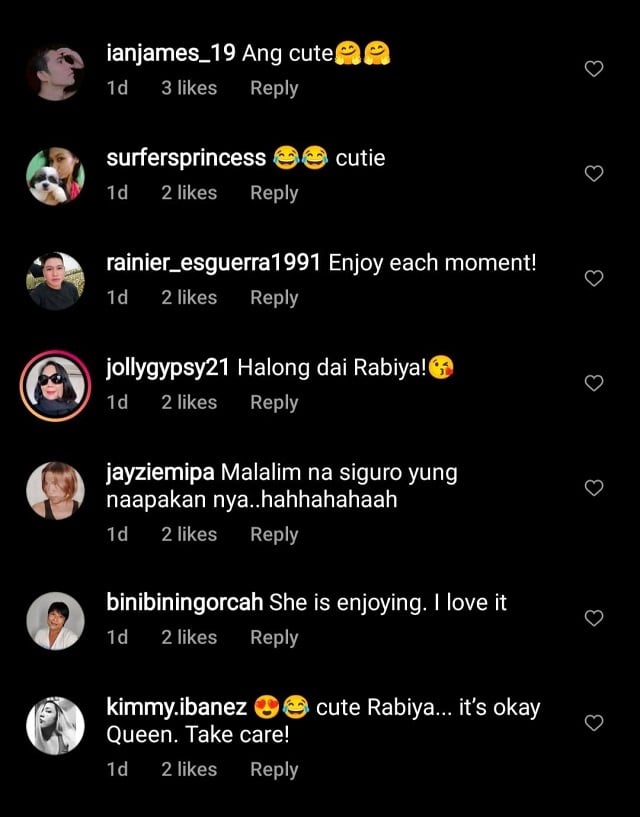 Photo credit: Aces and Queens/Instagram
Hanga ang mga fans dahil sige lang ang awra ng ating Ilongga beauty pagkatapos malaglag sa swimming pool. Continuing to show that she's humble and can take a literal fall while simply shrugging it off, Rabiya is shaping up to be a true beauty queen that we can all emulate.
So the next time you find yourself in a not-so-ideal situation, keep calm and keri lang!
What's your most nakakalokang bloopers moment and how were you able to shake it off? Ano ang signature summer pose mo kapag picture time na?