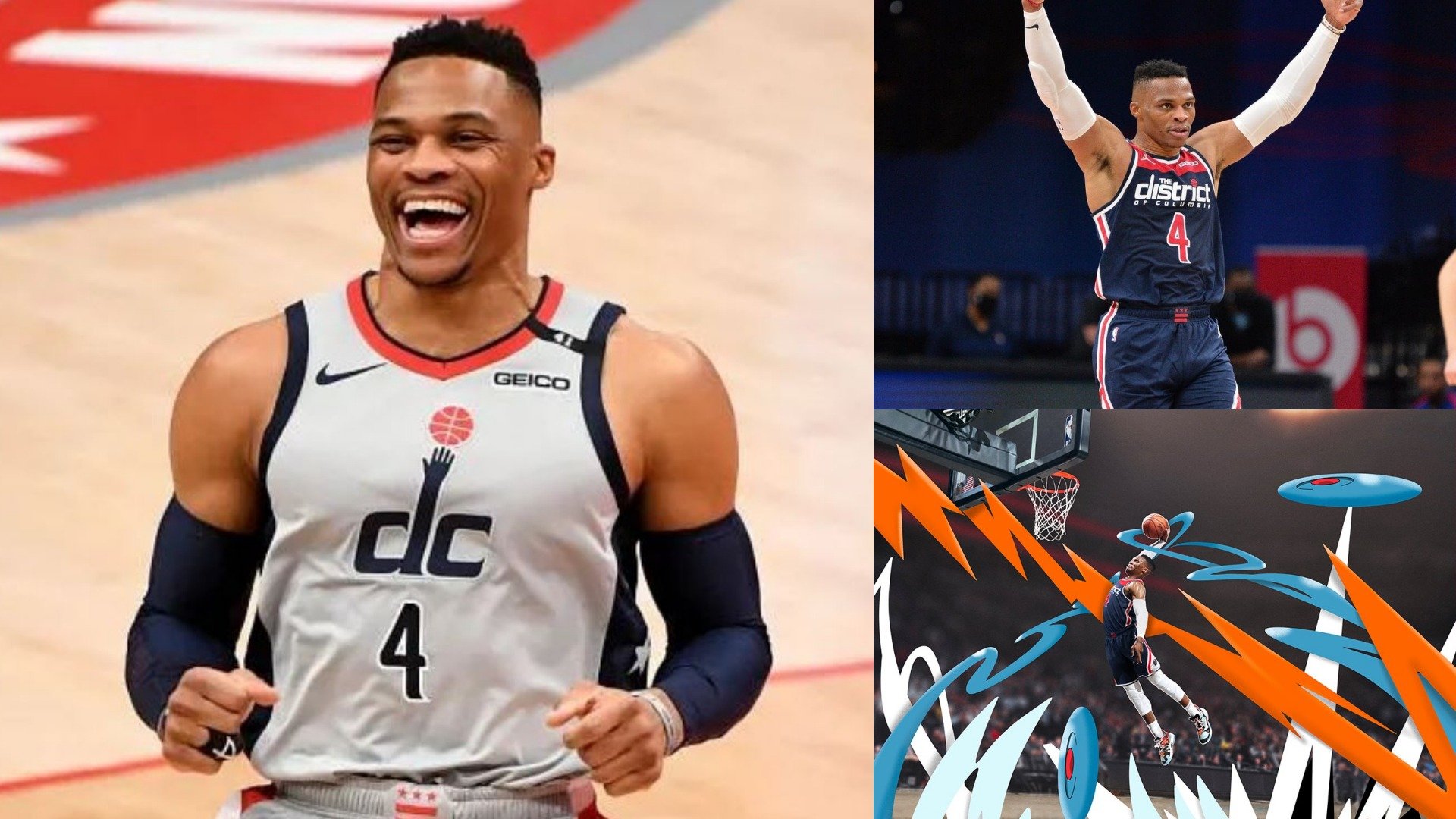 Photo credit: Allen Iverson/Twitter, Russell Westbrook/Twitter
After averaging a triple-double for three straight seasons, it was only a matter of time before Russell Westbrook became the NBA's all-time leader in that category.
Sure enough, this achievement was unlocked on May 11 (May 12, Philippine time), as Westbrook nabbed his 182nd career triple-double, surpassing NBA legend Oscar Robertson's impressive record.
Congrats, Brodie! You're the man!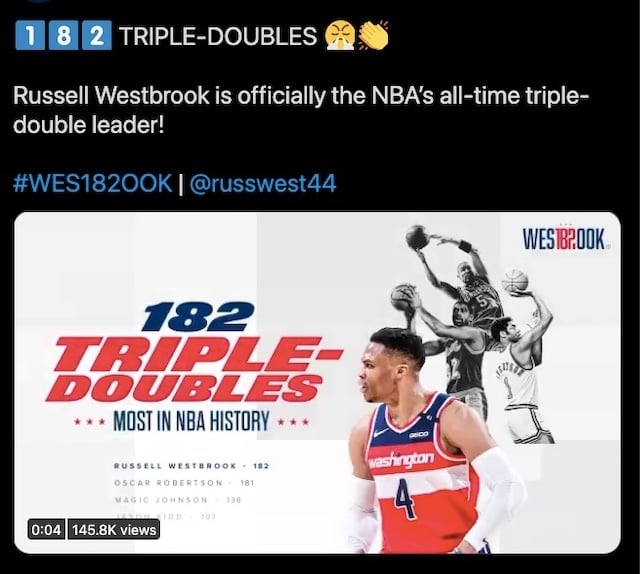 Photo credit: Washington Wizards/Twitter
Heading into the match against fellow Eastern Conference team Atlanta Hawks, the one-time MVP was tied with the Big O for the record. Westbrook knew this and racked up numbers on the stat sheet with 28 points, 21 assists, and 13 rebounds, while shooting 10-of-22 from the field in 40 minutes. (Uwian na! May nanalo na!)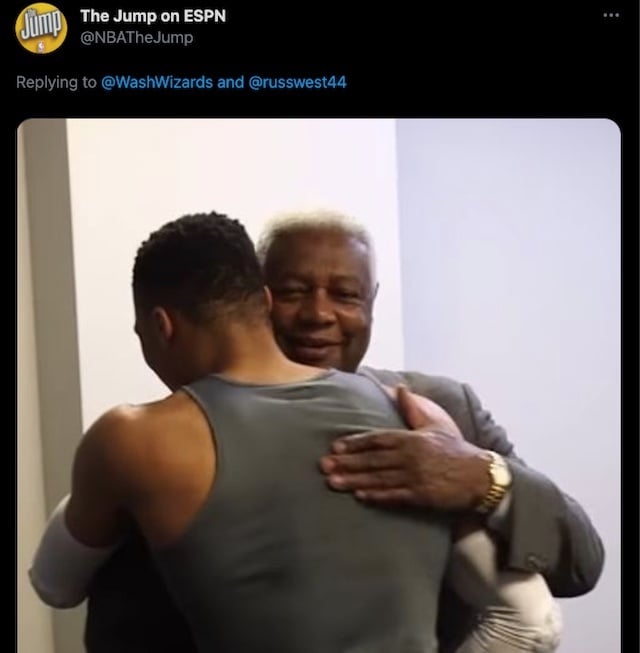 Photo credit: NBA The Jump/Twitter
While the league has welcomed plenty of multitasking guards over the years like Magic Johnson and Jason Kidd, Oscar Robertson was indeed in a league of his own.
His 181-career triple-doubles was deemed untouchable, a record that stood for over 40 years. That was until Westbrook came into the picture.
The explosive athlete was a walking triple-double threat even back when he used to play for the Oklahoma City Thunder. Sure, he had a rough patch in his one-and-done season with the Houston Rockets last year and even struggled at the beginning of playing for his current team, the Washington Wizards. In fact, Westbrook was unfairly blamed for Washington's early struggles, putting up big numbers despite their losing streak.
These days, the Wizards have finally gotten their act together and are fighting for a play-in spot in the East. Westbrook has a lot to do with that, notching 22.0 points, 11.6 rebounds, 11.6 assists, and 1.3 steals in 62 games so far.
How many triple-doubles do you think Russell Westbrook will score throughout his career?