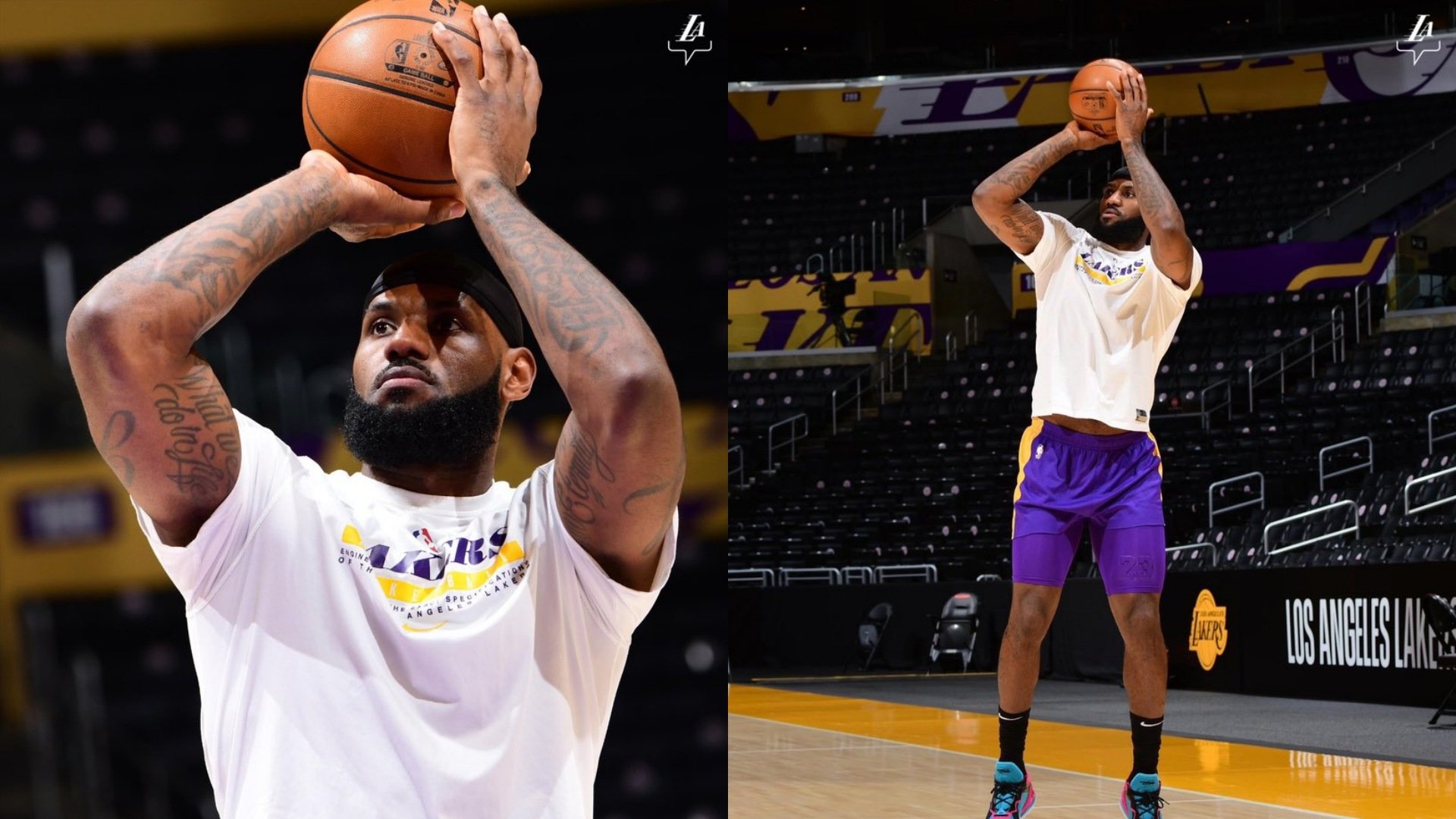 Photo credit: Lakers/Twitter
Los Angeles Lakers superstar LeBron James liked the idea of the playoff play-in tournament when it was first implemented in last year's bubble.
What's a play-in tournament, you ask? Before the new format, the NBA would choose the top eight teams to duke it out in the playoffs. This time, only six teams will be guaranteed to make it into the postseason. If a team places 7th or 8th, they will have to face off against the 9th and 10th placers in a four-team play-in tournament to determine the final two slots.
The play-in tournament added some spice to the usual postseason format, giving incentives to higher-seeded teams while also giving a second chance for 9th and 10th placed squads. It also meant that the 7th and 8th placed teams can't afford to get complacent since a couple of bad games could knock them out from the playoffs.
Also read: All hail the comeback king! LeBron is returning very soon
At the time, the new format didn't directly affect LBJ and the rest of the team since they owned the best record in the West during the 2019-2020 regular season.
This time however, the Lakers are in danger of falling in the playoff play-in category. This tricky situation could have possibly influenced the four-time NBA MVP's opinion regarding that scenario.
To be fair, James initially had reservations about the play-in tourney when the idea was floating around in 2018.
LeBron isn't alone in his opinion on the play-in tournament. Dallas Mavericks superstar Luka Doncic and team owner Mark Cuban both voiced their concerns as well.
Then again, the Mavs are also in the same boat as the Lakers right now. The reigning champs did pick up a win against the Denver Nuggets to move back to the fifth spot in the West.
However, their margin for error is now razor-thin, since Dallas and the Portland Trail Blazers are breathing down their necks. One of these teams will presumably finish 7th in the division and get an automatic entry in the tournament.
Do you agree with King James? Should the NBA keep or remove the play-in tournament format?