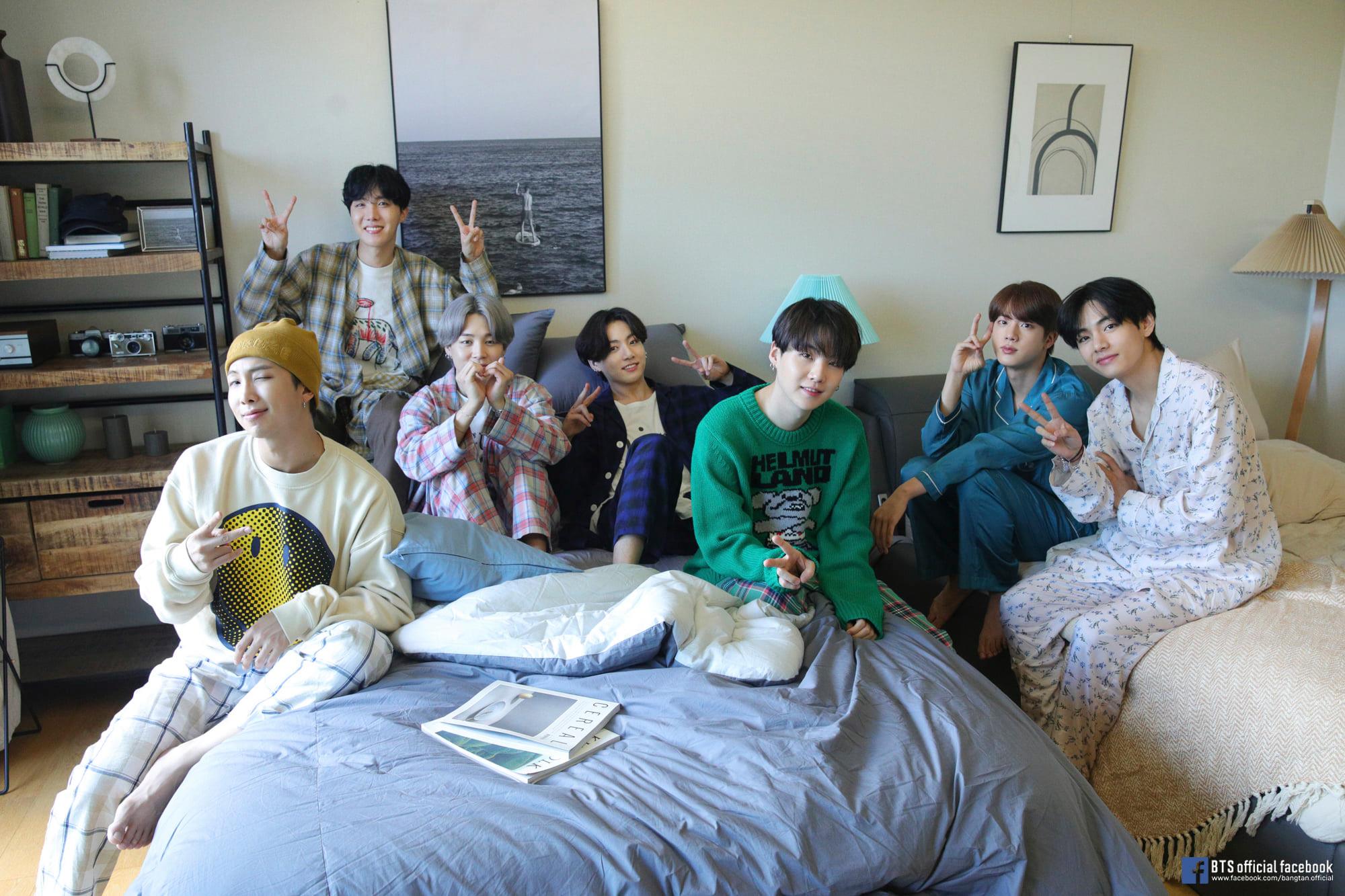 Photo credit: BTS Facebook page
The ARMY fandom is feeling "dynamite" because TIME magazine gave major props to BTS!
It's been an epic journey for the seven-member K-Pop powerhouse. In this year alone, they already released two albums (Map of the Soul: 7 and BE) and continue breaking records with every song that hits the charts.
BTS Entertainer of the Year cover
BTS is TIME's 2020 Entertainer of the Year https://ti.me/3m5UHgk

Posted by TIME on Thursday, December 10, 2020
The boys served up royalty realness like the kings they truly are!
TIME Magazine's feature video on BTS
In this video, the Bangtan Boys expressed gratitude toward their fanbase, reveled in their international success, reflected on how they got through the pandemic as a team, and discussed how K-pop would evolve in the future.
If you're curious about the hype then let us direct you to their performances that captivated both long-time ARMY members and onlookers-turned-newbie-fans. Here's a look at some of our favorites from this year:
"Dynamite" performance for Time Magazine
The boys singing to their hit song "Dynamite" feels like a celebration of all their achievements in 2020!
NPR Tiny Desk Concert performance
BTS are always flipping the script on live performances on the main but we've got to shout out this particular concert. Why? Because they were able to move and groove and maximize the limited space that they had. All that energy made us want to stand up and jam along with them while watching the video.
"Life Goes On" music video
How could we not include the first foreign language song that debuted at number 1 on Billboard's Hot 100 chart? This warm and cozy music video, which by the way, made us want to snuggle up with a blanket, was directed by none other than fellow member Jungkook! We stan a group with many talents!
"Life Goes On" performance at 2020 MAMAs
Speaking of "Life Goes On," BTS pulled off an unforgettable show while performing the same song at the 2020 MAMAs. At first glance, the background looks like your typical winter wonderland vibe but then the camera zooms out revealing that it's an all-white tableau of the pandemic situation. (Mind blown!) What comes next is yet another reveal that you'll have to see for yourself to believe. This memorable performance serves as an empowering message to everyone struggling with the new normal.
2020 Melon Music Awards performance
Part-performance art, part-immersive spectacle, BTS takes us on an enchanting ride throughout their entire performance as they sing and dance to "ON," "Life Goes On," and "Dynamite." The entire number left us shookt and showed the world that these gentlemen are true artists in their own right.
Other big wins
BTS' global reach isn't limited to hitting the music charts and appearing on magazine covers. Their company Big Hit Entertainment also entered the public market in South Korea this year, with the BTS members becoming shareholders a month prior to its IPO. In addition, their contributions to the SoKor economy enabled the government to grant them military deferment. This is a landmark law that will apply to future K-pop stars receiving the same kind of recognition. These talented performers also happen to be woke! They are vocal about their advocacies and actively contribute to causes like Black Lives Matter, LGBTQ+ rights, and more, making them stand out from the boyband crowd.
There's no stopping them from achieving even greater heights not only in the music industry, but in worldwide pop culture. Fighting!!