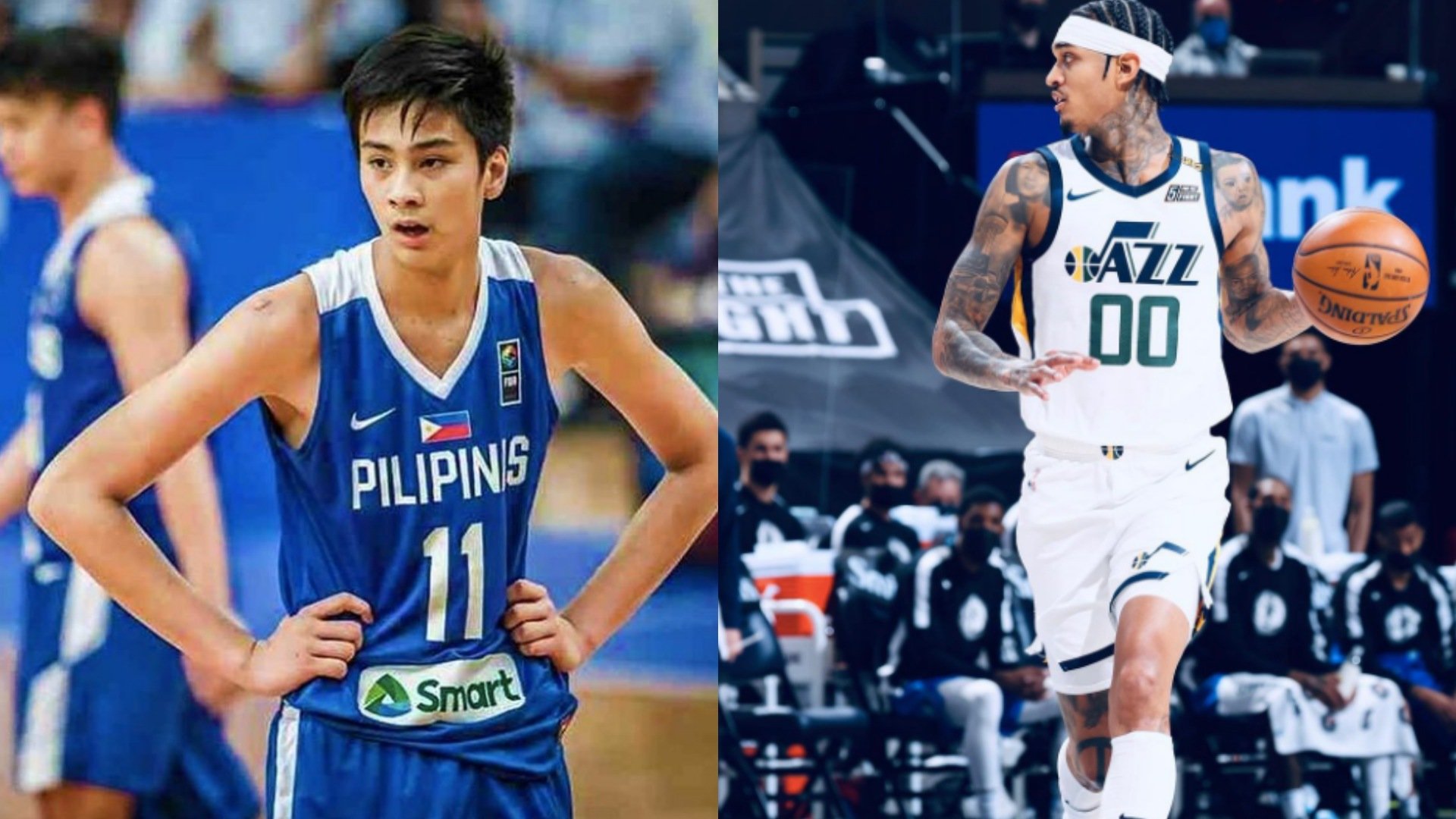 Photo credit: Kai Sotto/Instagram, Jordan Clarkson/Instagram
The Pinoy brotherhood is real because Utah Jazz guard Jordan Clarkson is rooting for Kai Sotto to make it to the NBA.
The NBA Sixth Man of the Year frontrunner recently spoke with ESPN's Chao Meng and offered this sound advice for Sotto as he takes his act to the NBL in Australia.
READ: Why Jordan Clarkson should win the Sixth Man of the Year award
Clarkson thinks well of his kababayan saying, "I just want to tell him to go out there. Work hard [and] don't put any limits on yourself. Just put [in] the time and keep grinding, the [NBA] is gonna be there."
The 6MOY hopeful continues, "Just go over there and be productive and learn a lot because a lot of those [NBL] players are really good."
READ: Kaiju brings his skills to Australia and plays for the Adelaide 36ers
Preach! If there's one guy who can relate hard to the struggles of joining the NBA, it's going to be Jordan Clarkson.
The Filipino-American guard was a relative unknown back in the day before the Los Angeles Lakers took a chance on him by selecting him 46th overall in 2014. Sure, his path to the league may be different compared to Sotto's, but they do share the same Pinoy puso, right?
Wouldn't it be cool to see both Sotto and Clarkson suit up for Gilas Pilipinas in the future? We bet they would make an unbeatable duo!
READ: Jordan Clarkson wants another Gilas stint
Do you think Kai Sotto will make it to the NBA just like his kuya Jordan Clarkson?