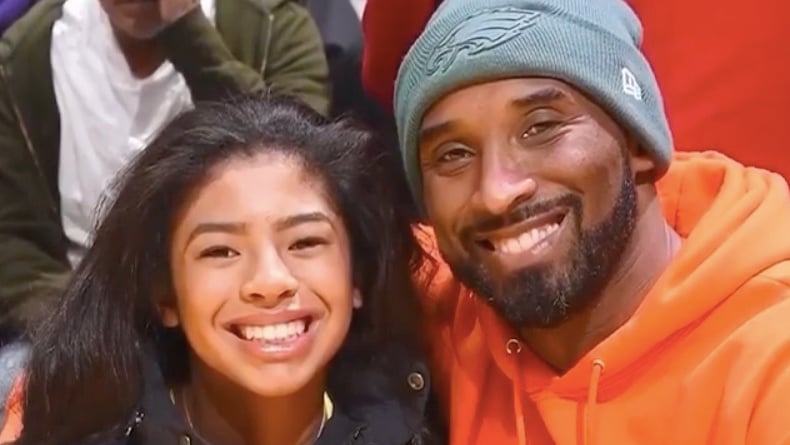 Photo credit: Mambamambacita Sports Instagram
It's already been a year but sports fans are still reeling from the loss of a legendary NBA player and the daughter who would have gone on to continue the tradition. Last January 26, 2020, both Kobe Bryant and his daughter Gianna tragically passed away in a helicopter accident.
It's difficult to describe the grief of losing one of your basketball heroes but Kobe's wife and Gigi's mom, Vanessa Bryant has this to say in her post, "Grief is a messed up cluster of emotions. One day you're in the moment laughing and the next day you don't feel like being alive...Find your reason to live. I know it's hard. I look at my daughters and I try to push through that feeling for them...Find your reason."
When you view Kobe and Gianna in photos and clips online, you can see there's so much love and laughter between father and daughter as shown in this video. He was also dedicated to motivating the next generation by imparting his knowledge to others and helping out kids like in this video. As he explains in an interview, "We sit back, let them process, and figure things out."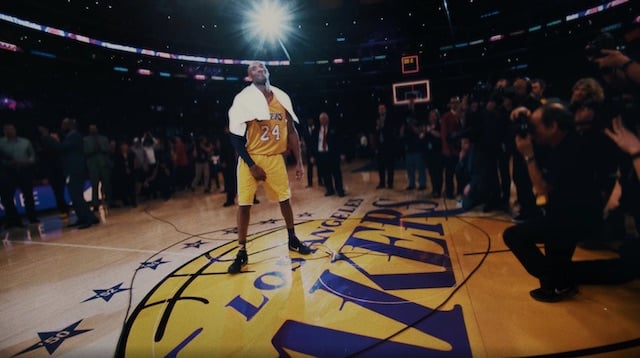 Photo credit: Mamba Mambacita Sports Foundation website
This 18-time All-Star and five-time NBA champion was also able to inspire colleagues and teammates in the sports industry. While the anniversary is still several hours away in the U.S., some people already got a headstart with repping the Black Mamba including a fellow NBA player. Kyrie Irving, yes the very same Kyrie whose absence we talked about in our James Harden trade feature, has returned to the court.
He was recently seen wearing a Kobe jersey on his way to the Nets' game.
The very vocal basketball nation had different reactions to the gesture ranging from appreciating that he acknowledges greatness to people ragging on him for not embodying Mamba Mentality due to being M.I.A. But we're sure he did it with good intentions.
And speaking of the iconic mindset originated by Kobe, in a way, LeBron James paid tribute to him and the Lakers legacy by scoring 46 points in a recent match against the Cleveland Cavaliers.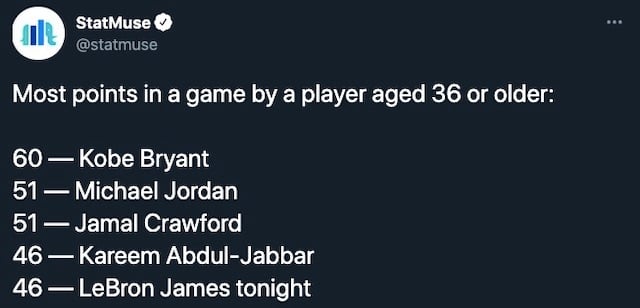 Photo credit: statmuse Twitter Page
You see, Kobe kept going full-throttle way into his late 30s, which in athletic years means one is edging closer to retirement. So far, he's scored the most points in the "36 years old and above" bracket. And with LeBron's score, he's now part of the list proving that age ain't nothing but a number. It feels significant since Kobe really believed in LBJ with his last tweet hyping King James up. (What a class act!)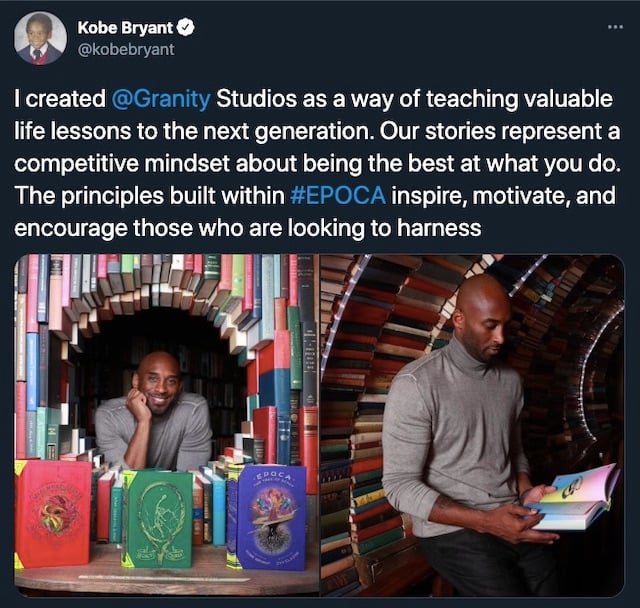 Photo credit: Kobe Bryant Twitter Page
Kobe Bryant's laser focus isn't limited within the basketball court as he's been successful in pursuing many other projects. In case you missed it, the NBA champ also won an Oscar for Best Animated Short at the 2018 Academy Awards with his entry, Dear Basketball. The film is based on a poem that Kobe wrote about his own journey and was even narrated by the Mamba himself. Yep, he is a man of culture and literature! He also set up a multimedia studio called Granity to help tell sports stories.
We felt that if Kobe were still around, he would still be hustling and leveling up his game. Regardless of the unfortunate outcome, he was able to contribute so much to the world of basketball and beyond. And though her time was short, his daughter Gianna was also able to create a big impact on aspiring kids her age. And fans will keep them in their memories and continue channeling that Mamba mentality.
If you want to continue supporting the pair, you can check out the Mamba Mambacita Sports Foundation.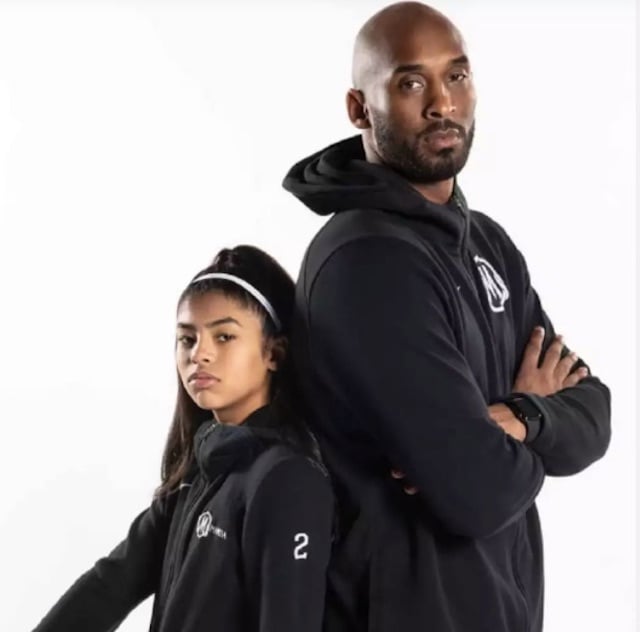 Photo credit: Vanessa Bryant Instagram page
Rest in power and paradise, Kobe and Gigi!