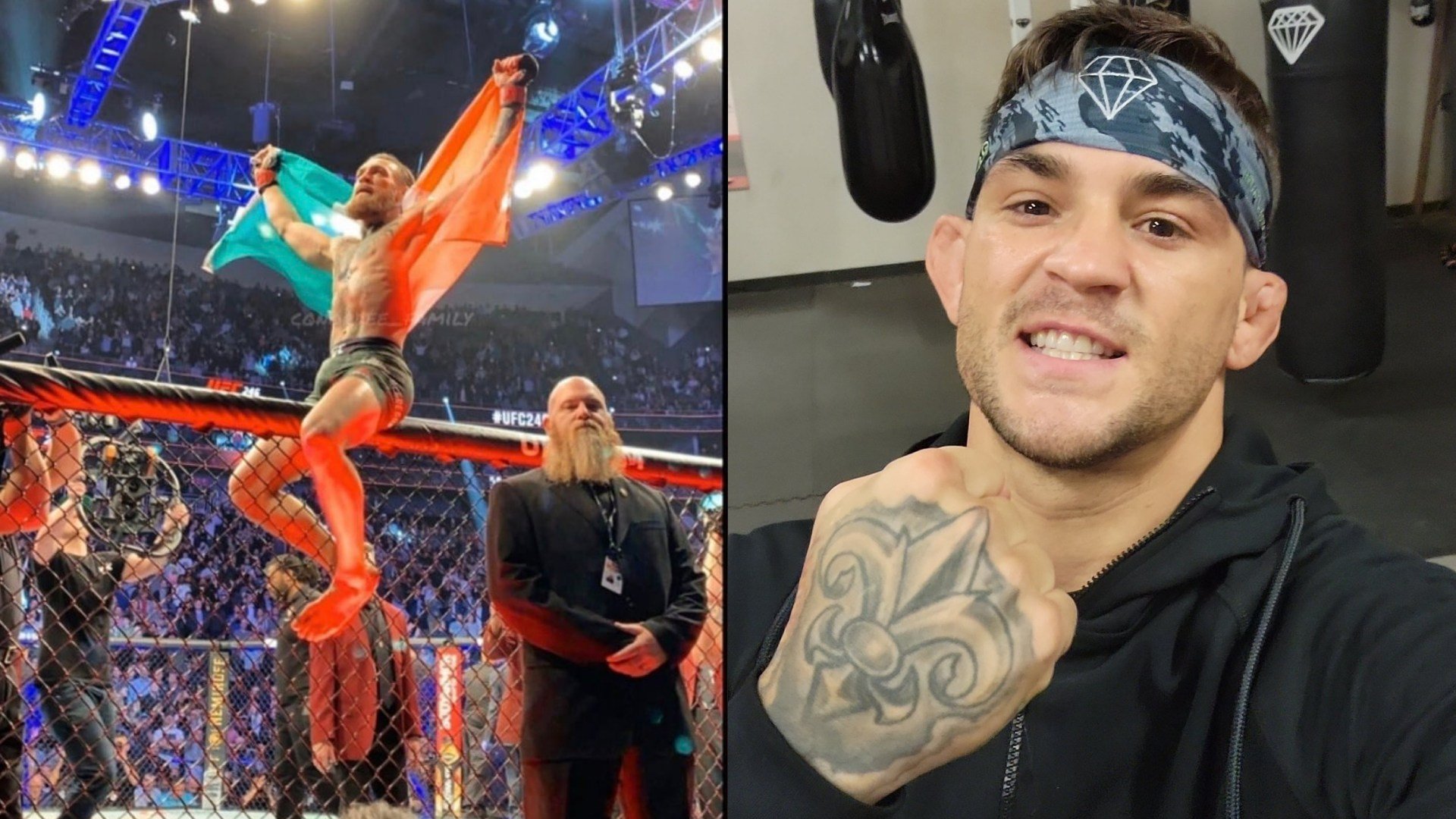 Photo credit: Conor McGregor/Twitter, Dustin Poirier/Twitter
The final installment of the trilogy brawl between the two former UFC Lightweight champions, Conor McGregor and Dustin Poirier, was almost put to a screeching halt due to a financial dispute. (Not exactly the kind of NHB match that we had in mind.)
The love-hate relationship between the two former UFC Lightweight champions reached a boiling point after engaging in a war of words on Twitter.
The pair was supposed to settle their score in a grudge match, since they both have one knockout win over the other.
However, The Notorious threatened to pull out of the big money fight after Poirier accused him of flaking out of his promised donation for his foundation. Oof!

Photo credit: Dustin Poirier/Twitter
It all began when McGregor posted a seemingly innocent prediction about his upcoming fight with The Diamond.
Poirier, however, did not respond in kind and revealed that the Irishman did not follow through with his promised $500,000 (that's around a cool 24 million pesos) donation to The Good Fight Foundation.
Sure enough, an irked McGregor fired back and questioned Poirier's true intentions since his team allegedly never laid out a proper plan on where the funds will go.

Photo credit: Conor McGregor/Twitter
Game over? Not yet!
UFC President Dana White had to convince both fighters to push through with the match and revealed in a statement, "We had to go back and forth. Listen, man, we've been doing this for 20 years. This is what we do. We get it done."
Problem solved? Not quite!
The Diamond recently insisted on duking it out in the Welterweight division, since they previously threw hands at the Featherweight and Lightweight level. To which The Notorious replied...

Photo credit: Conor McGregor/Twitter
A total shutdown! At least the third match is still happening on July 10.
Do you think the McGregor vs. Poirier feud is 100% pure beef or just a promotional stunt?