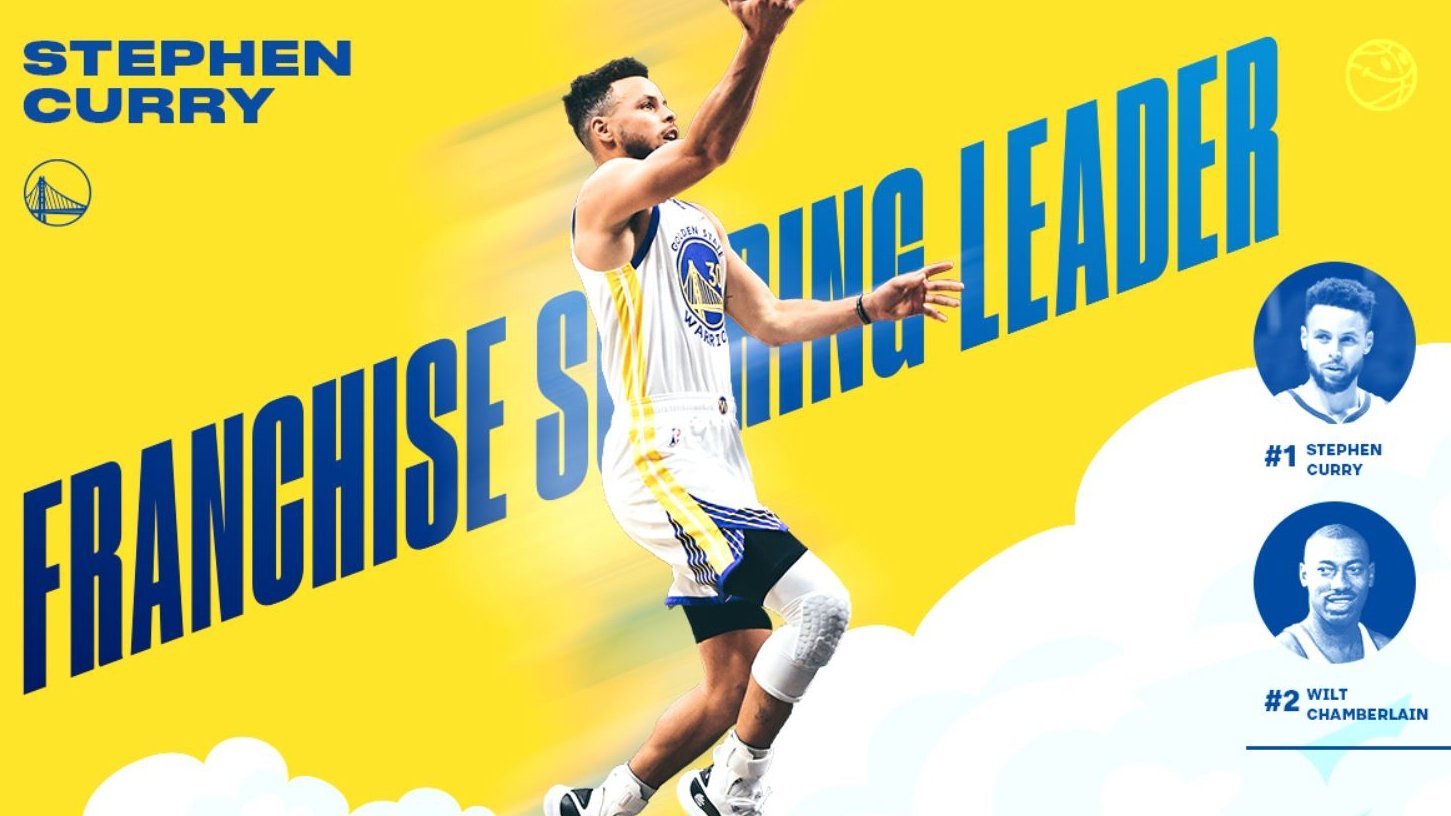 Photo credit: Warriors/Twitter
The late Wilt Chamberlain scored 17,784 points throughout his six seasons with the Philadelphia / San Francisco Warriors (currently the Golden State Warriors). Now that's a lot of points!
It was a record that seemed untouchable for a long time. Well, that's until Stephen Curry came along and changed the game.
Entering the Warriors match against the Denver Nuggets at Chase Center last April 12 (April 13, Philippine time), the two-time NBA MVP needed just 19 points to become the franchise's all-time leading scorer.
Not only did Curry surpass the legendary Hall of Famer, he did so in the first 11 minutes of the game. Curry's historic bucket came at the 1:41 mark of the first quarter, as he finished a tough lay-up over Denver's frontline. The Dubs player knew how special that bucket was, too, as he took some time to soak it all in.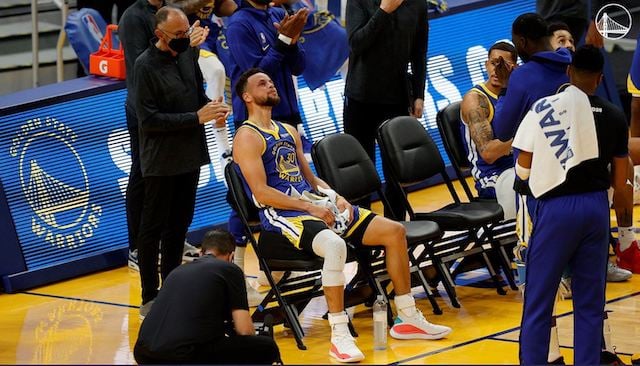 Photo credit: warriors/Twitter
Apart from setting a personal milestone for himself, Curry completed his historic night by leading the Dubs to a 116-107 win over a tough Nuggets team.
The man of the hour had himself had another spectacular game, dropping a game-best 53 points on a ridiculous 14-for-24 shooting from the field including 10-for-18 from long range, along with six rebounds and four assists in 36 minutes.
The Warriors franchise, meanwhile, have been home to plenty of iconic talents over the years.
Is Stephen Curry now the greatest player to ever don the Dubs jersey?