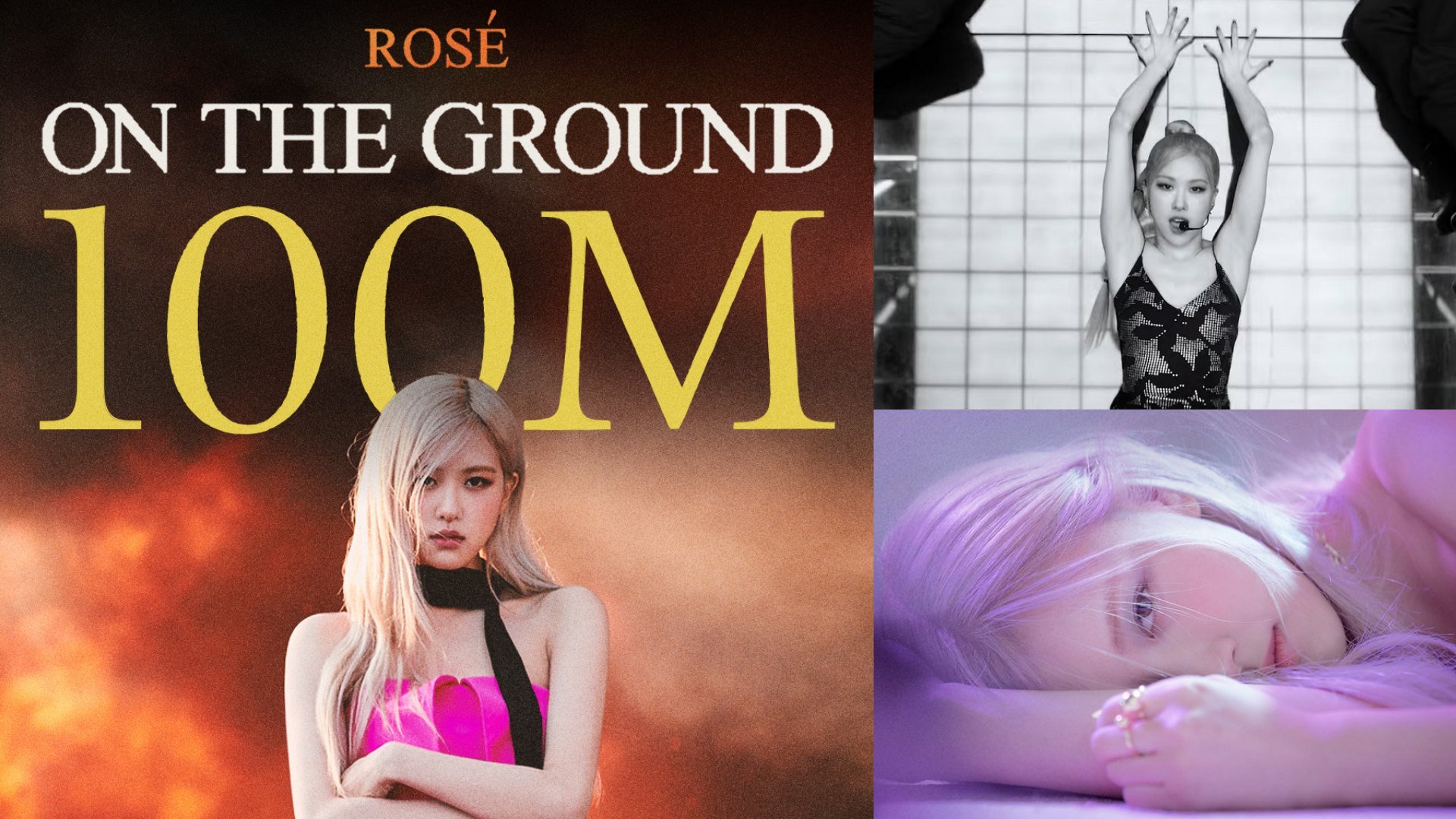 Photo credit: YG Family Twitter page, Tidal Twitter page, and The Tonight Show YouTube channel
A lot can happen within the span of a few weeks! We remember talking about the "On the Ground" album drop in a previous feature and now the MV has passed the 100 million mark!
You can check it out below.
Now, the single has hit No.1 on both Billboard Global 200 and Billboard Global Excl. U.S. Charts (focuses on territories outside of the United States).
Rosé is now part of a very small number of solo Korean artists who have managed this feat. She has made history just by being included in the all-encompassing ranking of the most popular and listened tracks in the U.S.
For the Billboard 200, "On The Ground" has 92.1 million streams (and counting) and 29,000 units sold worldwide for the week of March 12-18.
While for the Billboard 200 Excl. U.S. Chart, the track has 85.7 million streams and has sold 22,000 units in territories outside the U.S. for the week of March 12-18.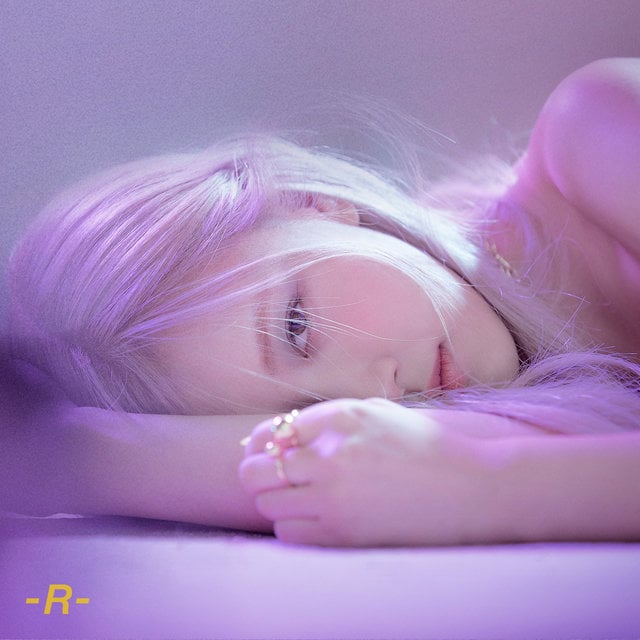 Photo credit: TIDAL Twitter page
The spot is much deserved because the track is fire! The song contains subtle guitar riffs which leads to a catchy melody then drops to a delicious beat that is bound to have fans and even casual listeners bopping their head to the song. Rosé also debuted a live performance of "On The Ground" on the Tonight Show with Jimmy Fallon last March 17 complete with a whole dance crew-and impressive camera rig.
Watch the video below.
Naturally, fans everywhere were celebrating the milestone.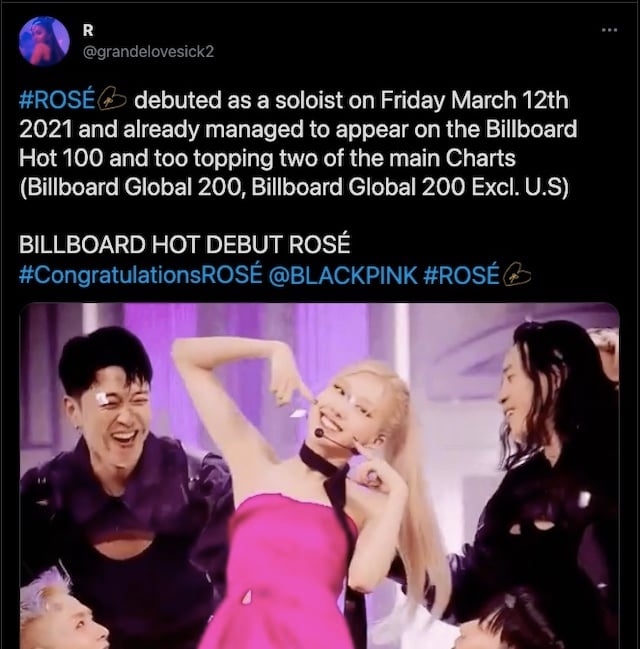 Photo credit: grandelovesick2 Twitter page
Yup, we'd be all smiles too if we were Rosé.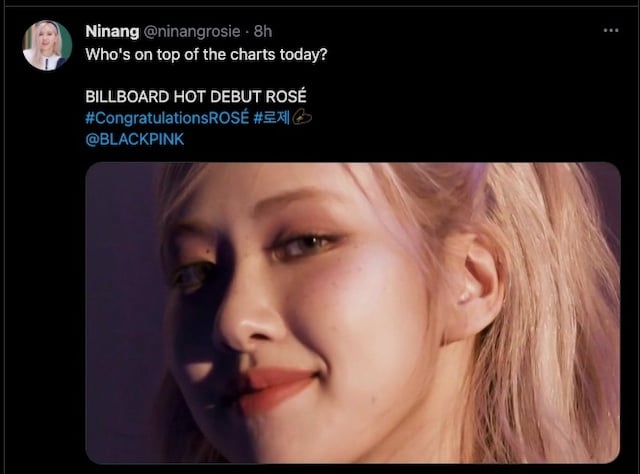 Photo credit: ninangrosie Twitter page
We believe the wait was definitely worth it and fans are proud of Rosie for crushing it at flying solo. While we do love her group dynamic with the girls at Blackpink, it's nice to see her do her own thing. Congrats to our bae!