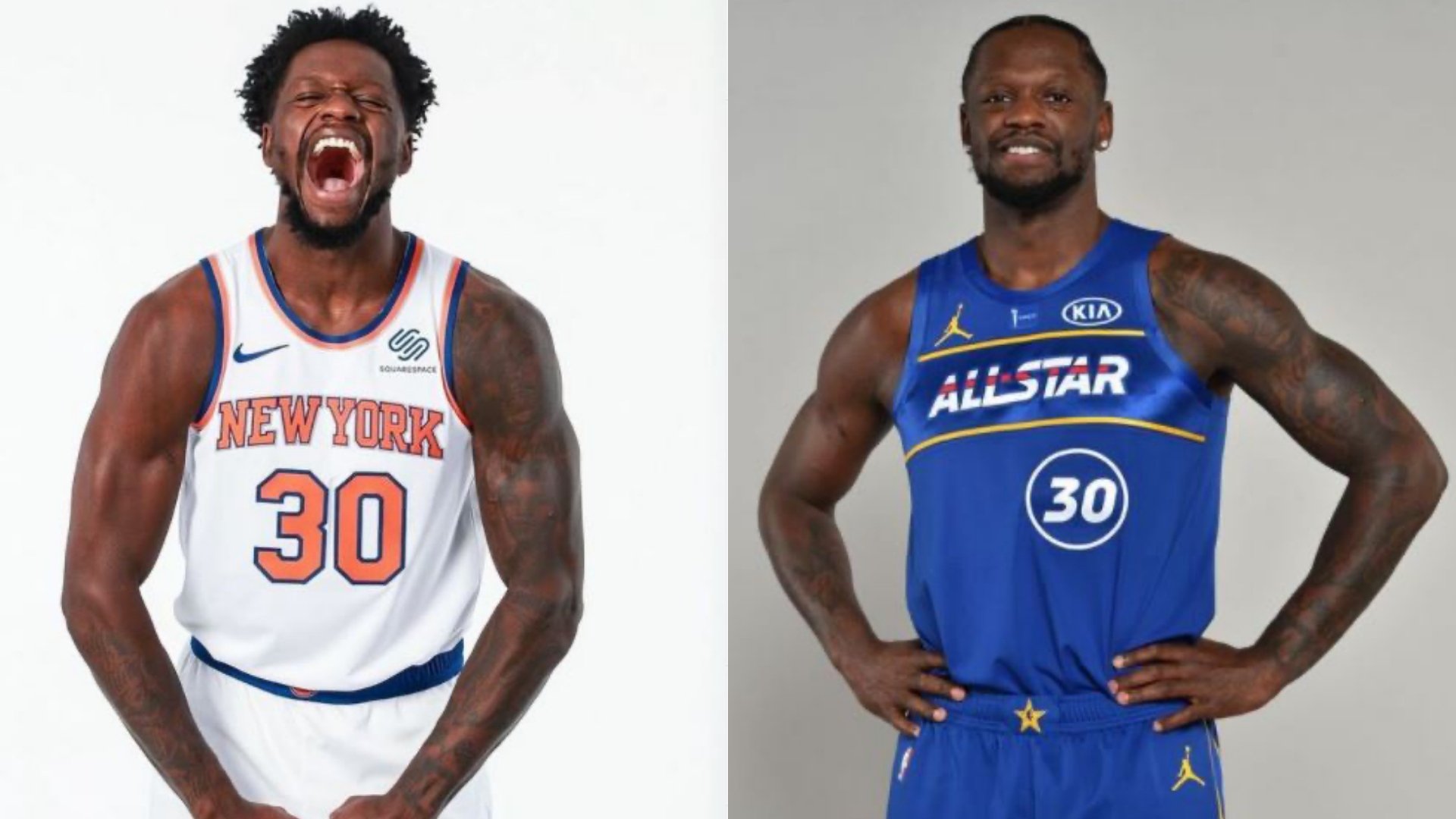 Photo credit: Julius Randle/Instagram
Looks like things are finally looking up for the New York Knicks. After being the butt of jokes due to the team's loss record, it's now the Knicks who are laughing all the way to victory. Julius Randle's development to a legitimate superstar has a lot to do with that.
The 26-year-old forward has been on a tear as of late, leading the playoff-bound Knicks to its third straight victory. (Yes, your eyes are not deceiving you. You read that one right!)
Who would have thought that we'll ever be using the words playoffs and the Knicks in one sentence?
Thanks to Randle, the 'Bockers now have its first winning season in a long time. New York now owns the fourth best record in the Eastern Conference with a 37-28 slate, and have been winners of nine of its last 10 games.
They dismantled the hapless Memphis Grizzlies, 122-97, last May 3 (Philippine time), following another huge night from Randle who had 28 points, six rebounds, six assists, and one steal, while draining 5-of-8 from downtown in 38 minutes.
Late April, Randle also recorded his fourth straight game with 30 points or more, becoming the first Knicks player to accomplish the feat since Carmelo Anthony back in 2014.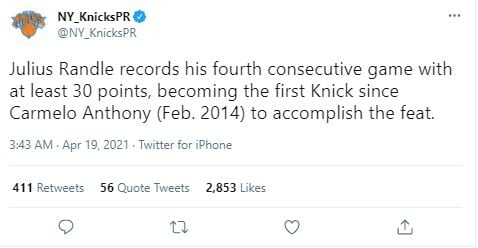 Photo credit: NY Knicks PR/Twitter
He also had a 34-point outing against the Chicago Bulls and tallied 31 points against the Memphis Grizzlies.
With head coach Tom Thibodeau running the show from the sidelines, the Knicks are firing on all cylinders right now and are looking like legitimate contenders in the much-improved East.
That's something Knicks fans haven't been able to experience in a while.
Randle is clearly at the forefront of their success as of late, averaging 24.2 points, 10.2 rebounds, 5.9 assists, and 1.0 steal, while shooting 46.3% from the field and a career-high 42.7% clip from downtown.
We can see why he was named an All-Star for the first time in his career. He'll probably even win Most Improved Player of the Year by season's end.
How far do you think Julius Randle can take the Knicks this season?