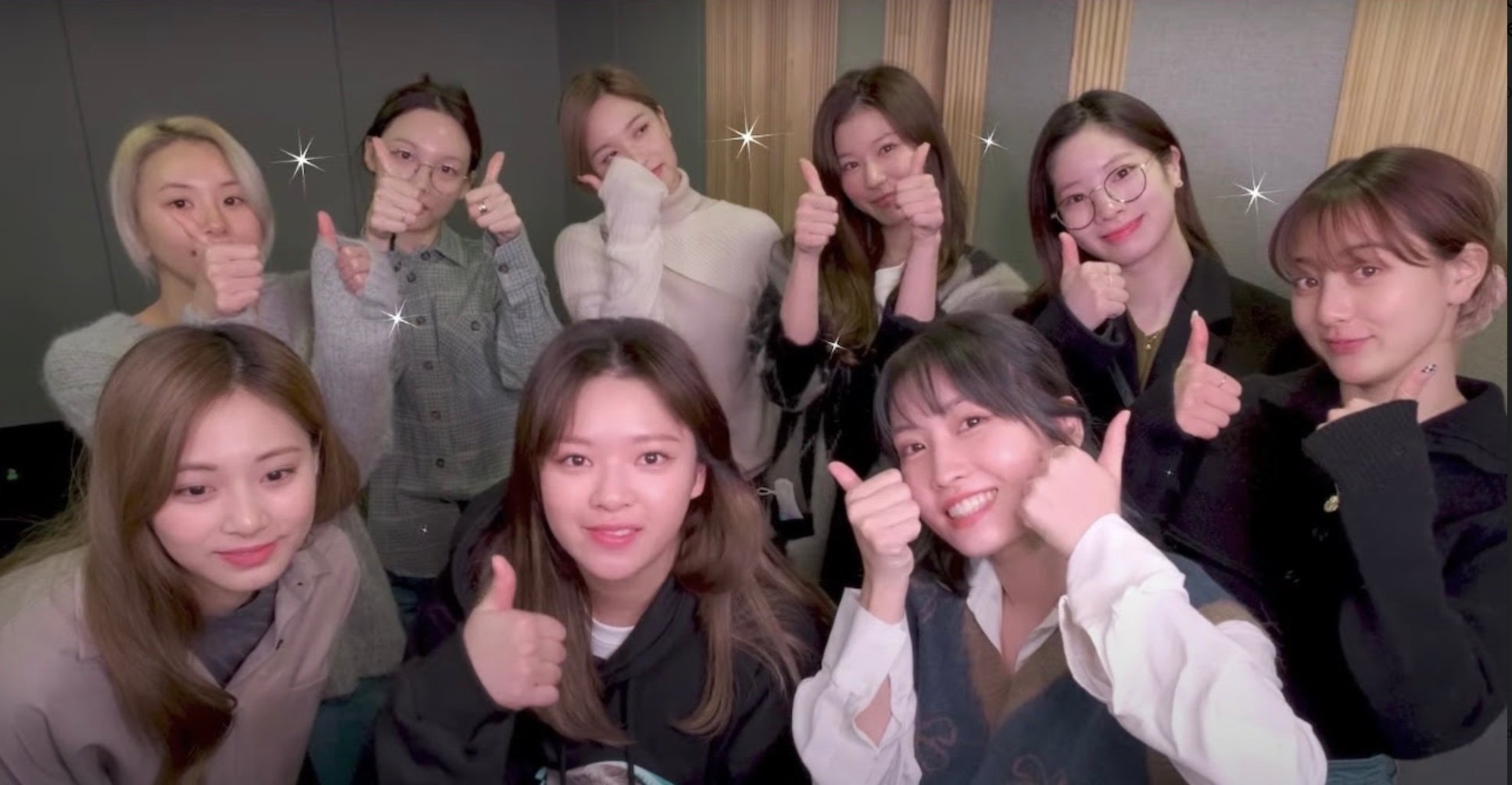 Photo credit: Sudden Attack Youtube channel
We are shaking and crying because, though it took a little math work, our counting skills proved that the OT9 are finally complete! Now that's what we call starting the year right! Jeongyeon is back and the fandom happily welcomes her with open arms. So, why was she absent during the latter half of 2020? Well last year, JYP announced that Jeongyeon would take a break from band activities in order to manage her anxiety. And naturally, fans missed her dearly but remained supportive during this challenging time. The lead vocalist reassured everyone that she would return.
But we didn't expect to see her again so soon with Jeongyeon popping up in a promotional video for the online game Sudden Attack as shown below.
Upon seeing a happy and healthy Jeongyeon waving back, the TWICE fandom rejoiced! The news of her recent appearance is trending like crazy in the Philippines. Aside from the vocalist's uncanny resemblance to celebrity and advocate Angel Locsin, being an amazing performer, animal lover, and awesome person has endeared Jeongyeon to many Pinoy fans.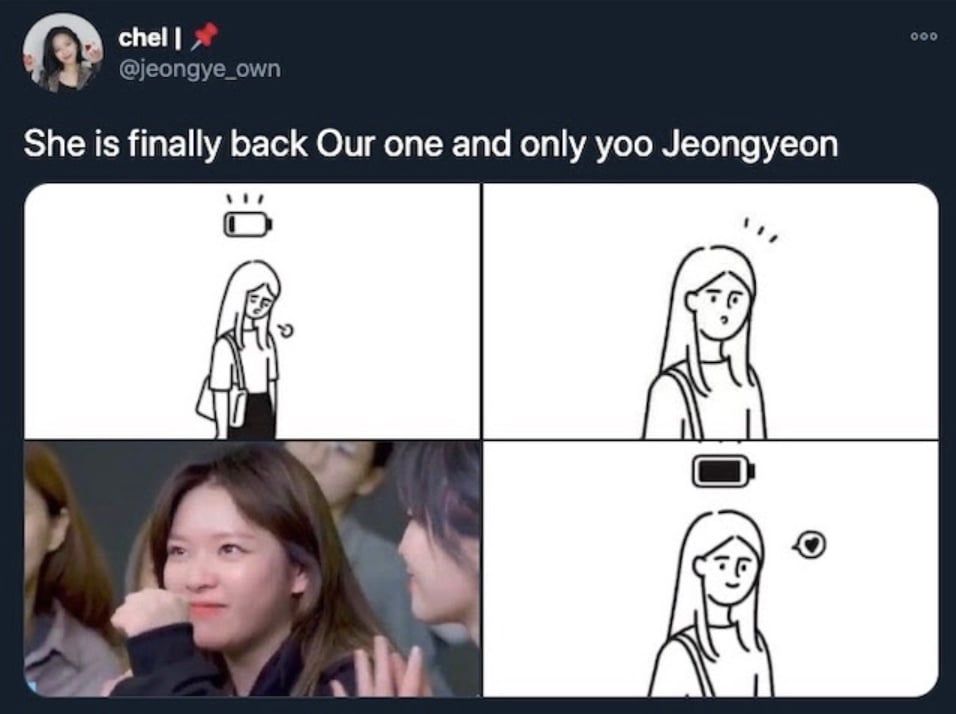 Photo credit: jeongye_own Twitter page
Jeongyeon is truly a great role model for Onces who may be struggling with similar issues. We are hyped to stan a kween who prioritizes her mental health above all else. May our brave idol be a reminder to love and take care of ourselves.
You are well worth the wait! Saranghae, Jeongyeon!