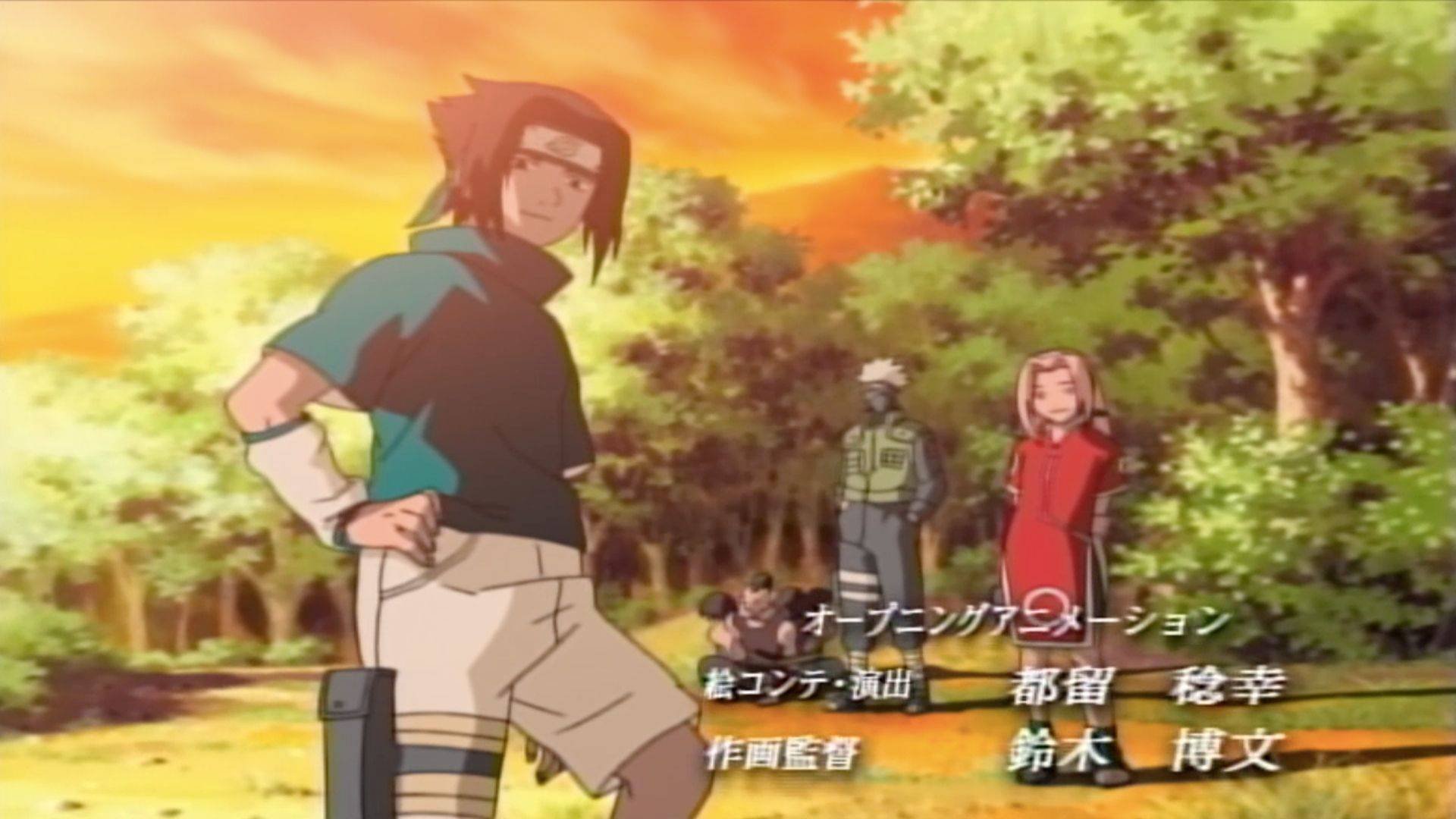 Photo credit: Naruto/TrueID
By Jerald Uy
Otakus are taking the day off to show love for Hidden Leaf Village's prodigal son Sasuke Uchiha. The Naruto series marks July 23rd as Sasuke's birthday, in case you haven't watched the first five seasons of the animé on TrueID!
As of writing, "Sasuke" trended on Twitter today, with 35, 000 posts and counting. This fan summed it best, tweeting that Sasuke has "the best character development on this galaxy and the best deuteragonist ever written" in the series.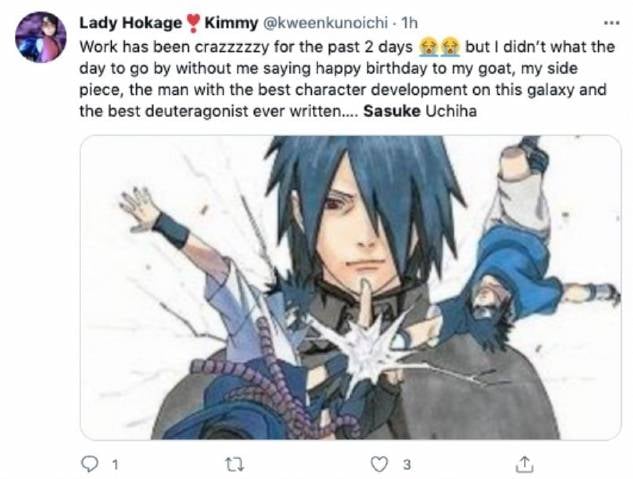 Photo credit: kweenkunoichi/Twitter
Apologies to the current Hokagé Naruto, but Sasuke is arguably the most popular and nuanced character from the series. One of the most beloved arcs of the aforementioned Naruto series is his quest for vengeance against his brother Itachi, who seemingly killed all of their kin. Of course, there's more to it than it seems when you follow Sasuke's thrilling arc in Naruto: Shippuden.
READ: 'Chainsaw Man' trailer overflows with blood and gore—as it should!
In the current Boruto series, Sasuke is now the quiet protector of Hidden Leaf and has made amends with frenemy Naruto. Sasuke's age isn't explicitly mentioned but there are hints in the saga that Sasuke is in his mid-30s, the age of most millennials who grew up watching the original Naruto series! How cool is that?
Feeling nostalgic? Watch Naruto's original five seasons on TrueID and revisit a more innocent time when Naruto and Sasuke shared a kiss by accident and before he mastered key jutsus like a Rinnegan that allows him to teleport to other dimensions.
ALSO READ: Scorpio is the Naruto of Zodiac signs? Actor JC Santos believes so