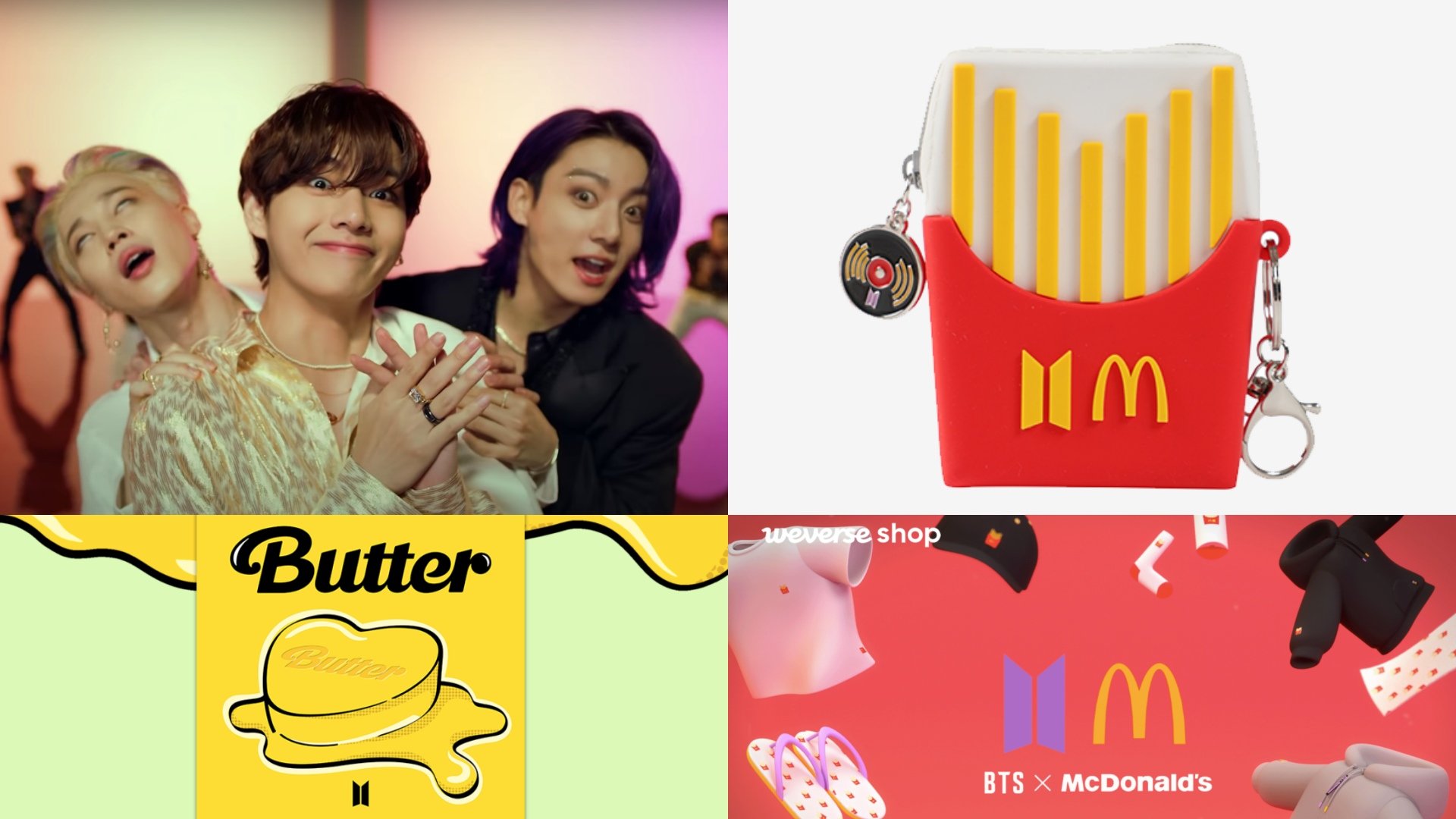 Photo credit: HYBE Labels/YouTube, BTS Butter/website, Weverse Shop/website
BTS really knows how to make an ARMY's day butter, uh, better! In just a week, fans were treated to a lot of feel-good content care of the Bangtan boys.
First, we enjoyed a live performance of "Butter" at the Billboard Music Awards, where the band sweeped the trophies and did an incredible one-take routine.
READ: BTS sweeps awards at BBMAs, slays first "Butter" live performance
And then the McDonald's BTS meal was released in certain parts of the world such as the U.S., Canada, Brazil, Malaysia, Singapore, South Korea (of course) and more. Plus, the official McDo commercial came out featuring much aegyo from the boys.
READ: BTS pa lang, ulam na! K-POP boy band has its own McDo meal
Pinoy ARMY members may have to wait a few weeks more since the local launch is on June 18 but at least we get a sneak peek at what to expect.
Photo credit: cestlavie_90/Twitter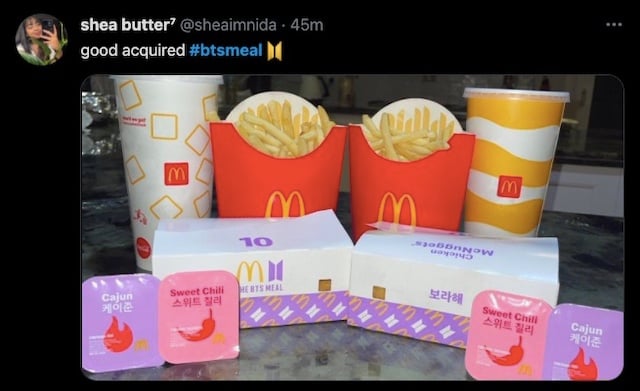 Photo credit: shea butter/Twitter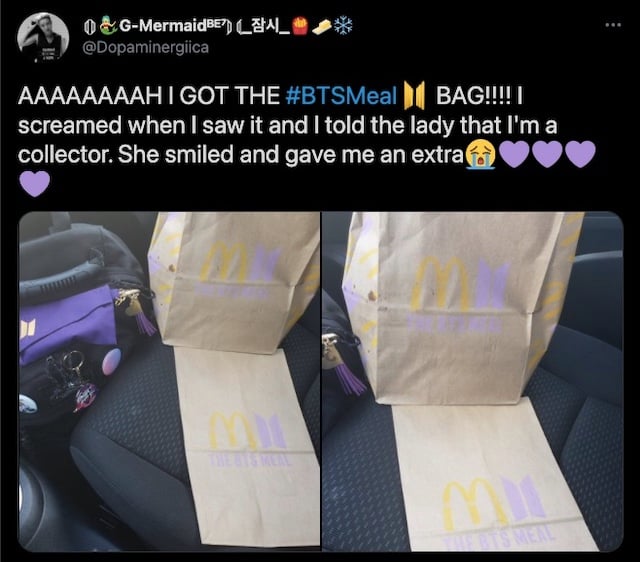 Photo credit: Dopaminergiica/Twitter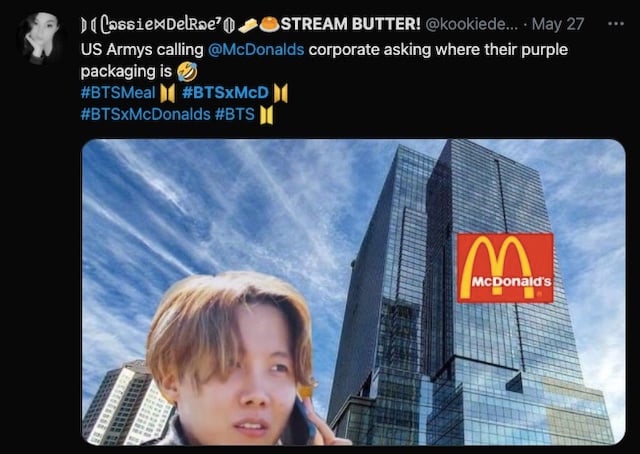 Photo credit: Kookiedelrae/Twitter
We tried to find out the overall feedback regarding the meal but most of the online chatter involved the packaging itself. Fans have been going to such great lengths in order to preserve the BTS-themed containers. We can't blame them for going nuts over it since the packaging is definitely peak aesthetic.
If you want more BTS things in your life then look no further than the BTS x McDonald's collaboration that was launched around the same time as the meal.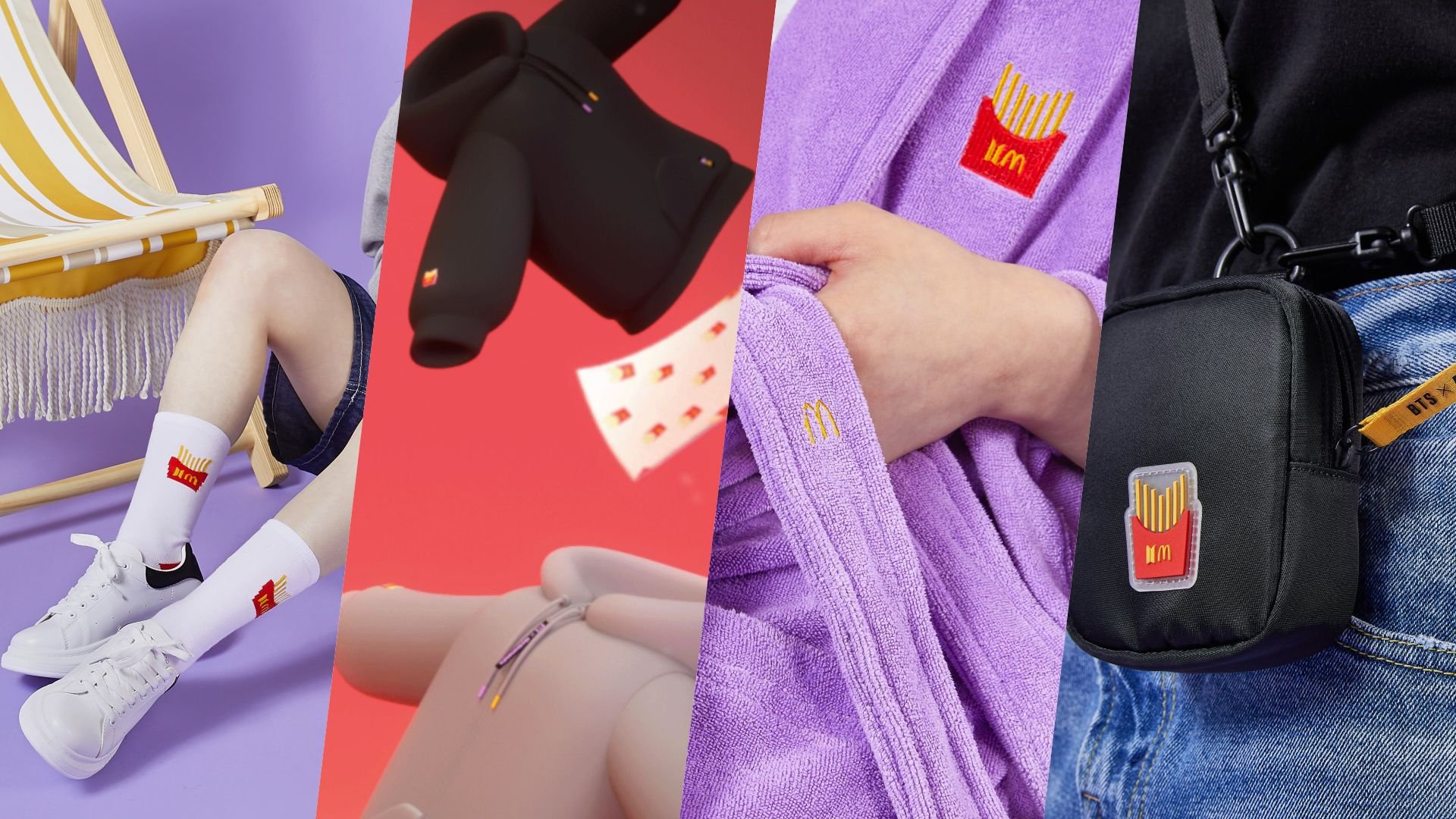 Photo credit: HYBE Merch/Twitter, Weverse/website
The collection will feature apparel and accessories that incorporate each brand's signature look so expect a lot of french fries and purples in the mix. The prices range from $12 to $110 (around 500 to 5,000 pesos) and are available for purchase at the Weverse shop.
What else have they been up to? The OT7 also made a special guest appearance on the recently aired Friends reunion show.
READ: BTS will be there for you at the Friends reunion
Did we mentioned that there was also a week-long online listening session with the tag #ButterARMYParty trending? BTS also released a new version of "Butter" with a groovy remix.
READ: Yummy BTS scenes from the "Butter" MV that make us hungry for more
As the song title implies, this is indeed the hotter remix. However, this MV is also the wackier remix because the boys are hamming it up for the camera. See for yourself here!
This month was a BTS buffet of delightful content and we can't wait to see what else they have in store for the ARMY.
Are you planning on buying any merchandise from the Weverse shop? What's your gameplan for June 18? Will you be keeping the packaging for posterity?