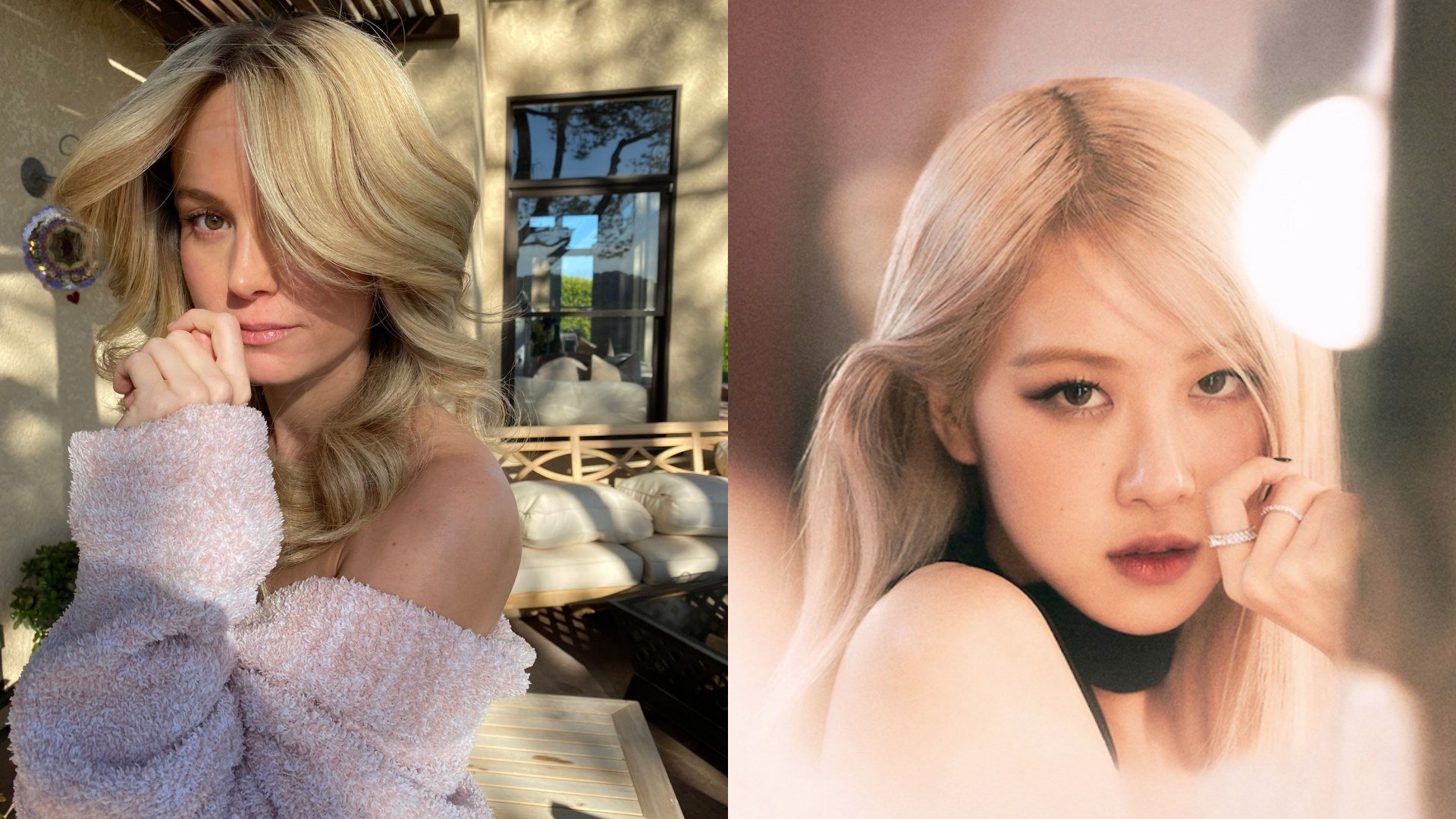 Photo credit: Brie Larson/Twitter, Blackpink/Twitter
During quarantine season, Captain Marvel herself, Brie Larson, became very active on social media. The actress has been flexing her video editing skills, performing songs, and even did a dance cover of "Black Sheep" by Metric. ICYDK: This was the very song featured in the 2010 cult classic film, Scott Pilgrim Vs. The World where Larson's role as Envy Adams became mad iconic.
Brie Larson has also created content related to her Marvel superhero role, even staging a Q&A session during the second anniversary of Captain Marvel.
She even roped in her Avengers co-star, Tessa Thompson, who plays Valkyrie, into her online shenanigans.
READ: It's been two years since Avengers: Endgame and we still have feels
The Academy Award-winning actress has also been posting short song covers online and has even done a super chill livestream solo concert. Brie Larson has covered artists such as Miley Cyrus' "Slide Away," Ariana Grande's "God is a Woman," and more!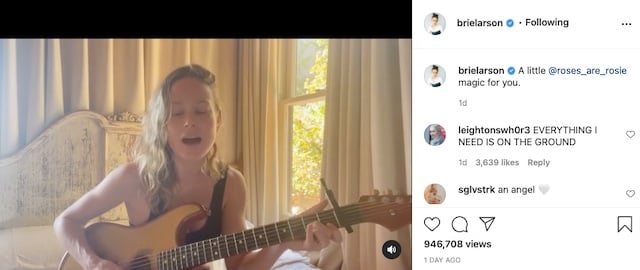 Photo credit: Brie Larson/Twitter, Blackpink/Twitter
But what really made the Internet take notice was when Larson recently revealed her K-POP side by covering "On The Ground," a song by Blackpink's Rosé. She captioned her post and said, "A little Rosé magic for you."
READ: Blackpink's Rosé debuts her solo album and drops the single "On The Ground"
Naturally, the K-POP stans went wild! The post was just a few seconds long but it was definitely filled with magic! Does this mean that Brie Larson is officially a fellow Blink? Hopefully, she posts a full cover of the song on her YouTube channel!
READ: Blackpink's Rosé hits Billboard Hot 100 as solo act with "On The Ground"
So what does Rosé think about the cover? The K-POP singer shared the video as an Instagram story, tagging the actress back, and adding a heart.
Is it too much to ask for a collab in the future? Pretty please?
In other news, Brie Larson is also reprising her role as Carol Danvers in the MCU's upcoming film The Marvels (we're assuming alongside Photon and Ms. Marvel) so she'll be pretty busy again. We're hoping that the actress still makes time to create heartwarming content such as this one.
Which song should Brie Larson cover next?