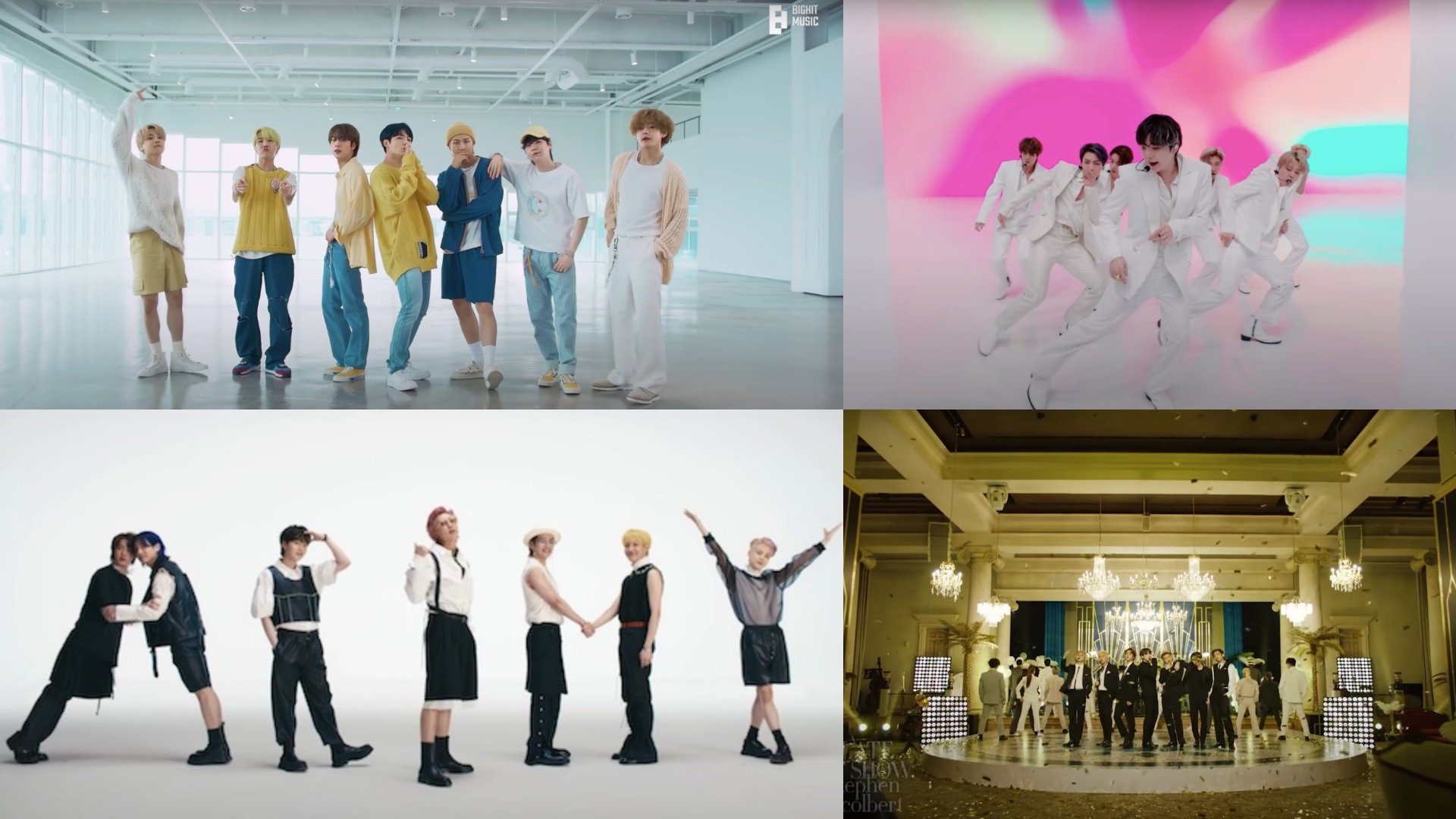 Photo credit: Bangtan TV/YouTube
Since the launch of the first "Butter" MV, the song has lived 24/7 rent-free in the minds of BTS fans all over the world. This recent ARMY obsession has led to week-long listening parties, endless fan tributes, and skyrocketing sales. In fact, "Butter" debuted at number 1 on the Billboard 100, making this the third BTS track to top the chart upon release.
READ: Yummy BTS scenes from the "Butter" MV that make us hungry for more
ALSO READ: BTS x McDo, "Butter (Hotter Remix)" MV, and more butterful news
As if the current "Butter" fever wasn't enough, the world-famous K-POP group dropped more versions of the song such as the first live performance at the Billboard Music Awards and their summer-themed take by the sea.
WATCH: BTS' smooth-like-butter BBMAs performance will melt your heart
Did you know that the "Butter" Special Performance Video was shot on location at the Seoul Wave Art Center? The three-storey exhibition venue can be found floating on the Han river that features floor-to-ceiling glass windows that give it that maaliwalas feeling. (P.S. You can actually watch this video in 4k!)
For another butterful iteration, here are the boys looking snazzy in suits while performing for The Late Show with Stephen Colbert.
The set pieces for this version were giving us strong jazz club vibes and we are here for it! Now for something on the more presko-looking side, the Bangtan boys also did a minimalist-style video for Good Morning America with the boys dressed in white while a pop of color moves around in the background.
It's pretty trippy and ang linis tingnan! Is it just us or can we hear their voices better in this version? As in rinig na rinig lahat pati bawat hininga ng ating mga oppa.
While we appreciate the "Butter" hype, we'd like to remind you about the song that put them on the map. The boys also released a beach-inspired version of "Dynamite" that's dubbed as the "Tropical Remix."
This video makes us want to sip on fruit shakes while chilling by the seashore. Which "Butter" performance is your favorite so far? How many times have you listened to the song already?